Properties for sale in SW19
1 - 20 of 367 results
Results per page:
Contact relevant estate agents & new homes developers Send a message to agents and developers matching your search for properties for sale in SW19
SW19 Area Guide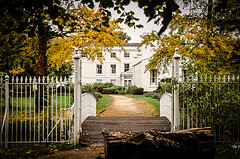 Morden Hall Park. Image courtesy of Flickr user Garry Knight
Wimbledon sprawls across South and South West London with architecture and general vibe falling very much into the two camps. Leafy Wimbledon Village and Common feel like an annexe of Putney and Fulham to the North, with ponies on the Common, multi-million pound manor houses and cosy country-style pubs.
Walk down the hill to Wimbledon town and you enter a different world. Wimbledon town isn't at all shabby but it is far more suburban than Wimbledon Village with more in common with nearby Kingston than with its smarter namesake at the top of the hill.
Behind the main high street sit warrens of terraced housing that stretch down towards south Wimbledon and Morden. The further south you go the area starts to look more like nearby Tooting as you move toward Morden and Merton Park, with Merton in particular becoming solidly residential with few pubs or other amenities.
Further east you'll find Collier's Wood, which is endowed with a high concentration of attractive terraced housing stretching towards Wandsworth.
Demographics
The area around Wimbledon Common is one of the priciest in South London and is populated mostly by affluent professionals. Wimbledon town is far more mixed, attracting its fair share of young professionals just starting out who find the rents slightly more affordable than Balham and Clapham to the North. The southern suburbs around South Wimbledon, Modern and Merton are more varied still, with a mixture of middle class professionals, itinerant Australians and South Africans and burgeoning immigrant communities.
Education
The London Borough of Merton is blessed with a high concentration of high performing state primary and secondary schools, including Raynes Park High School, Harris Academy and Wimbledon College. Wimbledon also houses notable public schools such as King's College for boys and Wimbledon High School for girls.
Transport
The top end of Wimbledon around the Common is notoriously badly connected, with the residents mostly relying on car travel, although there are bus routes travelling from Wimbledon town up to Putney and Fulham.
Wimbledon station at the bottom of the hill has both underground and overground connections which take commuters up to West London via the District Line and round to Waterloo via either Richmond or Clapham Junction.
The south is served by the Northern Line, which starts at Morden and travels through South Wimbledon and Collier's Wood and up to London Bridge and either the City or the West End. There is also a smattering of local overground stations such as Wimbledon Chase and Haydon's Road, which travel up to the City via South East London.
Amenities and Shopping
Wimbledon Village is a shopper's paradise, with several upmarket chain shops such as Reiss, Cath Kidston, LK Bennet and Jigsaw, but also gorgeous little boutiques, home-ware shops and delis. The Village is also home to a number of excellent pubs, including the Crooked Billet, the Hand in Hand and the Dog & Fox.
Down in the town, most shopping is concentrated in the thriving Centre Court Shopping Centre, which has 65 stores including Debenhams, Topman, H&M, Oasis, M&S and Tesco. Wimbledon town also has other amenities you'd expect in a suburban centre, such as a huge Odeon cinema complex (complete with IMAX screen), Wimbledon Theatre and several chain restaurants such as Henry J Beans, Gourmet Burger Kitchen and Pizza Express.
Whilst every effort has been taken to ensure the above information is up to date, some inaccuracies may occur. If you notice any inaccuracies please contact editor@primelocation.com
All information was correct at time of publication and is provided in good faith.