Primelocation.com Property Blog Awards 2011: the winners
The results of the 2011 PrimeLocation.com Property Blog Awards' judged winners and runners-up have now been decided. Many thanks to the many people who nominated the hundreds of blogs entered in this year's competition.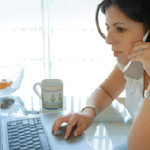 To refresh memories, these are the winners of the judged section of the awards, which included Best Blog, Best Blog Post, Best Newcomer, Best Interiors Blog, Best Eco Home Blog, Best Estate Agent Blog and Best Garden Blog. Nominations were open to anyone.
The judges looked at nominated entries to assertain their writing quality, their ability to grab the reader's attention, whether the blog 'adds facts or opinion to existing stories' (where appropriate), the energy and enthusiasm for a subject that the blog tackles, use of pictures, quality of design and timeliness of blog posts. The winner of the Users' Favourite Blog (which was won based on a public vote) has already been announced.
The winners
BEST BLOG

Huntwriter

"Roger's enthusiasm and love for his subject comes through strongly within his blog, which he's invested heavily in from a design, pictures and layout point of view. His writing is also concise and newsy and tackles a range of timely subjects head on."

The House Historian
Completely London
Property Newshound
The Buying Agent
BEST BLOG POST
Skirting around a luxury Surrey home
"Homefinder Tracy Kellet's witty take on a visit to a Surrey 'wag pad' makes for a very entertaining and tightly-written diary-style blog post."

Snap out of it Mr Shapps
How to share a flat and still be frends at the end of it
Ed Mead's attempt to look positive while hiding under his desk
House prices - will google ruin your home dinner party
BEST NEWCOMER
Completely London

"The team who put this together obviously have a love of London's property market and much more beyond, and they post both imaginatively and richly. The design of the blog is dazzling too."

HMO Landlady
Dreamwall
Carter Estate Agents
Bright Green Homes
BEST INTERIORS BLOG
"Like many of the interior design blogs the layout and arwork was superb but unlike the others it tackled a much broader range of subjects."

Pippa James Interiors
Stacey Shepherd
Bodie & Fou
LetsBlogDesign
BEST ECO HOME BLOG
Huntwriter
"Roger Hunt's undying passion and love for architecture, the environment and property restoration were very clear to see and make this one of the best in its class."
BEST ESTATE AGENT BLOG
"This blog, which is written largely by the firm's media representative and director Ed Mead, is often a brilliant and highly insightful look at the London property market, reflecting the firm's quirky reputation and Ed's humorous turn of phrase."

Henry Pryor
Castles
Property Owl
Phillip James
BEST GARDEN BLOG
Recent property blog awards winners

2010's property awards blog announcements

2009's property awards blog announcements
---