Portico Direct Ltd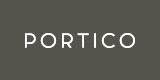 "We're Portico, an award-winning London agent with 19 branches across London and Essex.

Only black cab drivers know these streets as well as we do.

Because behind every office, listing or "For Sale" board are over 200 years of London property experience.

Every team member is a graduate, and we use data-driven insight to ensure we're constantly on top of the market. That's why thousands of buyers, renters, sellers, landlords and investors trust us every day. Steeped in specialist knowledge, but constantly looking forward.

Property experts since 1818.
List of 'Portico Direct Ltd' letting agent branches
Featured agents

129 Northcote Road, Battersea, London, SW11 6PS - We also cover X
Portico is an award-winning London estate agent with 12 offices across London. We're ... more
Avg. asking rent: £1,976 pcm
Avg. rental listing age:
6 weeks

26 Museum Street, London, WC1A 1JU - We also cover WC1H
Portico is an award-winning London estate agent with 12 offices across London. We're ... more
Avg. asking rent: £4,463 pcm
Avg. rental listing age:
8 weeks

3 Parkway, London, NW1 7PG
Portico is an award-winning London estate agent with 12 offices across London. We're ... more
Avg. asking price: £551,071
Avg. sale listing age:
16 weeks
Avg. asking rent: £2,128 pcm
Avg. rental listing age:
4 weeks

22 High Road, Brook Parade, Chigwell, IG7 6PF
*Phillip Leigh is now Portico!* After merging with award-winning agent Portico, we now have a ... more
Avg. asking rent: £2,635 pcm
Avg. rental listing age:
7 weeks

5 Clapham Common South Side, Clapham, London, SW4 7AA
Portico is an award-winning London estate agent with 12 offices across London. We're ... more
Avg. asking price: £603,158
Avg. sale listing age:
18 weeks
Avg. asking rent: £2,349 pcm
Avg. rental listing age:
4 weeks

94 Lordship Lane, East Dulwich, London, SE22 8HF
Portico is an award-winning London estate agent with 18 offices across London. We're ... more
Avg. asking price: £476,579
Avg. sale listing age:
23 weeks
Avg. asking rent: £1,668 pcm
Avg. rental listing age:
8 weeks

843 Fulham Road, London, SW6 5HJ
Portico is an award-winning London estate agent with 12 offices across London. We're ... more
Avg. asking rent: £1,824 pcm
Avg. rental listing age:
5 weeks

178 King Street, Hammersmith, London, W6 0RA
Portico is an award-winning London estate agent with 12 offices across London. We're ... more
Avg. asking rent: £2,401 pcm
Avg. rental listing age:
3 weeks

102 Highbury Park, Highbury, N5 2XE
Portico is an award-winning London estate agent with 12 offices across London. We're ... more
Avg. asking price: £562,688
Avg. sale listing age:
13 weeks
Avg. asking rent: £2,201 pcm
Avg. rental listing age:
6 weeks

211 Cranbrook Road, Ilford, IG1 4TD
Spencers is now Portico! After merging with award-winning agent Portico, we now have a network ... more
Avg. asking price: £468,421
Avg. sale listing age:
16 weeks
Avg. asking rent: £1,322 pcm
Avg. rental listing age:
4 weeks

1 Theberton Street, London, N1 0QY
Portico is an award-winning London estate agent with 12 offices across London. We're ... more
Avg. asking rent: £2,539 pcm
Avg. rental listing age:
8 weeks

252 High Road, Leyton, E10 5PW - We also cover E11
Spencers is now Portico! After merging with award-winning agent Portico, we now have a network ... more

163/165 Hoe Street, Walthamstow, E17 3AL
Spencers is now Portico! After merging with award-winning agent Portico, we now have a network ... more
Avg. asking price: £456,250
Avg. sale listing age:
16 weeks
Avg. asking rent: £1,478 pcm
Avg. rental listing age:
16 weeks

461 High Road, Woodford Green, IG8 0XE
Spencers is now Portico! After merging with award-winning agent Portico, we now have a network ... more
Avg. asking price: £732,750
Avg. sale listing age:
22 weeks
Avg. asking rent: £4,299 pcm
Avg. rental listing age:
5 weeks

127 Askew Road, Shepherds Bush, London, W12 9AU - We also cover W3
VIDEO VALUATIONS NOW AVAILABLE. Well situated and connected to the buzzing microcosm of London ... more
Avg. asking price: £692,500
Avg. sale listing age:
13 weeks
Avg. asking rent: £1,612 pcm
Avg. rental listing age:
5 weeks
Portico - Acton
137 High Street, Acton, W3 6LY
Portico - Bethnal Green
471 Bethnal Green Road, Bethnal Green, E2 9QH
Portico - Liverpool
301 Tea Factory, St Peter's Square, Liverpool, L1 4AS
---