Portico Direct Ltd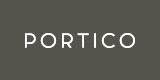 We're Portico, an award-winning London agent with 18 branches across London and Essex.

We offer a range of unique services that set us apart from other agents; our Concierge sales package includes Interior Styling and 2 days of handyman work to maximise the sale price achieved, and we offer 3 different types of services for landlords, from the essential let-only to a completely personal service which takes all the hassle out of being a landlord.

We also offer a premium Airbnb management service, and a cost-effective Handyman service.

As you might expect, we are members of ARLA, NAEA, Safe Agent and TPOS. We also have a team of in-house tradesmen, to make sure we can offer our clients the best possible standards of property maintenance

If you have a property we can help you with, or if you'd like to find out more about us, give us a call*. Alternatively, pop in and see us 9am to 7pm Monday to Friday, or 10am to 5pm on Saturdays. We're a friendly bunch!

We are proud to have been awarded *London Estate Agency of the Year 2016* at the Sunday Times Awards sponsored by Zoopla.
List of 'Portico Direct Ltd' estate and letting agent branches
Featured agents

129 Northcote Road, Battersea, London, SW11 6PS - We also cover X
Portico is an award-winning London estate agent with 12 offices across London. We're ... more
Avg. asking price: £391,000
Avg. sale listing age:
22 weeks
Avg. asking rent: £1,985 pcm
Avg. rental listing age:
4 weeks

26 Museum Street, London, WC1A 1JU
Portico is an award-winning London estate agent with 12 offices across London. We're ... more
Avg. asking price: £2,542,000
Avg. sale listing age:
19 weeks

3 Parkway, London, NW1 7PG
Portico is an award-winning London estate agent with 12 offices across London. We're ... more
Avg. asking price: £612,483
Avg. sale listing age:
31 weeks
Avg. asking rent: £2,713 pcm
Avg. rental listing age:
4 weeks

22 High Road, Brook Parade, Chigwell, IG7 6PF
*Phillip Leigh is now Portico!* After merging with award-winning agent Portico, we now have a ... more
Avg. asking price: £913,889
Avg. sale listing age:
16 weeks
Avg. asking rent: £1,993 pcm
Avg. rental listing age:
5 weeks

5 Clapham Common South Side, Clapham, London, SW4 7AA
Portico is an award-winning London estate agent with 12 offices across London. We're ... more
Avg. asking price: £522,744
Avg. sale listing age:
19 weeks
Avg. asking rent: £1,499 pcm
Avg. rental listing age:
4 weeks

94 Lordship Lane, East Dulwich, London, SE22 8HF
Portico is an award-winning London estate agent with 18 offices across London. We're ... more
Avg. asking price: £544,000
Avg. sale listing age:
27 weeks
Avg. asking rent: £1,478 pcm
Avg. rental listing age:
9 weeks

843 Fulham Road, London, SW6 5HJ
Portico is an award-winning London estate agent with 12 offices across London. We're ... more
Avg. asking price: £625,000
Avg. sale listing age:
21 weeks
Avg. asking rent: £2,011 pcm
Avg. rental listing age:
2 week

178 King Street, Hammersmith, London, W6 0RA
Portico is an award-winning London estate agent with 12 offices across London. We're ... more
Avg. asking price: £573,450
Avg. sale listing age:
28 weeks
Avg. asking rent: £1,551 pcm
Avg. rental listing age:
4 weeks

102 Highbury Park, Highbury, N5 2XE
Portico is an award-winning London estate agent with 12 offices across London. We're ... more
Avg. asking price: £704,545
Avg. sale listing age:
12 weeks
Avg. asking rent: £2,561 pcm
Avg. rental listing age:
6 weeks

211 Cranbrook Road, Ilford, IG1 4TD
Spencers is now Portico! After merging with award-winning agent Portico, we now have a network ... more
Avg. asking price: £417,586
Avg. sale listing age:
21 weeks
Avg. asking rent: £1,326 pcm
Avg. rental listing age:
8 weeks

1 Theberton Street, London, N1 0QY
Portico is an award-winning London estate agent with 12 offices across London. We're ... more
Avg. asking price: £720,937
Avg. sale listing age:
28 weeks
Avg. asking rent: £2,262 pcm
Avg. rental listing age:
4 weeks

252 High Road, Leyton, E10 5PW
Spencers is now Portico! After merging with award-winning agent Portico, we now have a network ... more
Avg. asking price: £441,360
Avg. sale listing age:
12 weeks
Avg. asking rent: £1,677 pcm
Avg. rental listing age:
3 weeks

163/165 Hoe Street, Walthamstow, E17 3AL
Spencers is now Portico! After merging with award-winning agent Portico, we now have a network ... more
Avg. asking price: £452,226
Avg. sale listing age:
17 weeks
Avg. asking rent: £1,599 pcm
Avg. rental listing age:
6 weeks

461 High Road, Woodford Green, IG8 0XE
Spencers is now Portico! After merging with award-winning agent Portico, we now have a network ... more
Avg. asking price: £533,041
Avg. sale listing age:
20 weeks
Avg. asking rent: £1,686 pcm
Avg. rental listing age:
3 weeks
Portico - Acton
137 High Street, Acton, W3 6LY
Portico - Bethnal Green
471 Bethnal Green Road, Bethnal Green, E2 9QH
Portico - Liverpool
301 Tea Factory, St Peter's Square, Liverpool, L1 4AS
---