Next Move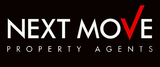 We are a vibrant forward-thinking independent estate agency that has been successfully serving clients in Islington, Stoke Newington, Clapton and the surrounding areas since 1987.
Our success is founded on expert local knowledge combined with exceptional levels of customer satisfaction and sophisticated marketing expertise that sets us apart from other agencies.
At Next Move, no space is too small, no desire too big. Whatever your needs, we feel confident we can meet them.
Whether you are considering buying, selling, letting or simply looking for an up to date free valuation, please call us.
List of 'Next Move' estate and letting agent branches

63-65 Stoke Newington, Church Street, N16 0AR
We are a vibrant forward-thinking independent estate agency that has been successfully serving ... more
Next Move - Clapton
70-72 Chatsworth Road, Clapton, London, E5 0LS
Next Move - Islington
320 Upper Street, London, N1 2XQ
---