Green & Company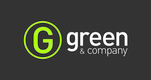 Not just another estate agent At Green & Company, we understand what it takes to sell and let a home and what you're looking for from an estate agent.
With more than 26 years' experience in the local residential property sales and lettings markets, we also know what you're NOT looking for.
Located at the heart of your community, our experienced teams are part of a comprehensive network of seven residential sales offices, four lettings offices, lettings management and professional services/survey departments, giving unrivalled local coverage across Sutton Coldfield, Tamworth, Castle Bromwich, Great Barr, Erdington and the surrounding areas.
We pride ourselves on delivering first class customer service and honest, upfront advice.
We also lead the way for innovation in the local property market, giving our customers a choice of how they want to sell with different fee options.
We have a dedicated in-house sales progressing department to help your sale and purchase proceed as smoothly as possible. Whatever your property requirement, Green & Company are here to help you move.
List of 'Green & Company' estate and letting agent branches
Featured agents

7 Boldmere Road, Sutton Coldfield, B73 5UY
Not just another estate agent At Green & Company, we understand what it takes to sell and let a ... more
Avg. asking price: £271,026
Avg. sale listing age:
16 weeks

264 Chester Road, Castle Bromwich, B36 0LB
Not just another estate agent. The team at our Castle Bromwich office offer an outstanding level ... more
Avg. asking price: £196,845
Avg. sale listing age:
13 weeks

11 York Road, Erdington, Birmingham, B23 6TE
Green & Company offers a comprehensive residential property Letting and Management service to ... more
Avg. asking rent: £702 pcm
Avg. rental listing age:
11 weeks

11 York Road, Erdington, Birmingham,, B23 6TE
Not just another estate agent! The team at Erdington prides itself on offering a comprehensive ... more
Avg. asking price: £155,000
Avg. sale listing age:
24 weeks

1 Carlton House, 18 Mere Green, Four Oaks, Sutton Coldfield, B75 5BS - We also cover B74
Not just another estate agent At Green & Company, we understand what it takes to sell and let a ... more
Avg. asking price: £381,591
Avg. sale listing age:
23 weeks
937 Walsall Road, Great Barr, Birmingham, B42 1TN
Green & Company offers a comprehensive residential property Letting and Management service to ... more
Avg. asking rent: £810 pcm
Avg. rental listing age:
5 weeks

937 Walsall Road, Great Barr, Birmingham, B42 1TN
Not just another estate agent The team at Great Barr prides itself on offering a comprehensive ... more
Avg. asking price: £199,305
Avg. sale listing age:
16 weeks

Warwick House, 9 High Street, Sutton Coldfield, B72 1XH
Not just another estate agent At Green & Company, we understand what it takes to sell and let a ... more
Avg. asking price: £343,992
Avg. sale listing age:
21 weeks

9 High Street, Sutton Coldfield, B72 1XH
Green & Company offers a comprehensive residential property Letting and Management service to ... more
Avg. asking rent: £828 pcm
Avg. rental listing age:
7 weeks

13 Colehill, Tamworth, B79 7HE
Green & Company offers a comprehensive residential property Letting and Management service to ... more
Avg. asking rent: £849 pcm
Avg. rental listing age:
4 weeks

13 Colehill, Tamworth, B79 7HE
Not just another estate agent. Our Tamworth office is situated in a prominent town centre ... more
Residential for sale:
119
Avg. asking price: £267,382
Avg. sale listing age:
18 weeks

34 Walmley Road, Walmley, B76 1QN
Not just another estate agent At Green & Company, we understand what it takes to sell and let a ... more
Avg. asking price: £301,675
Avg. sale listing age:
18 weeks
Green & Company
937 Walsall Road, Great Barr, Birmingham, B42
Green & Company
1 Railway Road, Sutton Coldfield, B73 6AY
Green & Company
11 High Street, Sutton Coldfield, B72
Green & Company
11 High Street, Sutton Coldfield, B72
Green & Company
13 Colehill, Tamworth, B79
Green & Company Self Service
264 Chester Road, Castle Bromwich, B36 0LB
---