Green & Company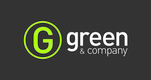 ⁠ In light of all the recent information concerning Covid-19, we wanted to reach out to our clients and remind everyone that we all have a part to play in minimising the spread of any illness.
Green & Company has been serving our customers for more than 28 years, and we will be there for you during and after this unprecedented time. We are still open for business, albeit our staff are now working from home. To call or email our branches, please use the office telephone number or email address in the usual way.

If you need to sell or let a property within the lockdown period, we can still take your instructions to sell or let, albeit without any contact. Call your local branch for more information.

Buying, selling, letting through us? We are still here to help you.

Lockdown opening hours Monday to Friday 9.00 AM to 5.30 PM Weekends - Closed.

We wish you all the best in these troubled times.
List of 'Green & Company' estate and letting agent branches
Featured agents

7 Boldmere Road, Sutton Coldfield, B73 5UY
Not just another estate agent At Green & Company, we understand what it takes to sell and let a ... more
Avg. asking price: £282,014
Avg. sale listing age:
17 weeks

264 Chester Road, Castle Bromwich, B36 0LB
Not just another estate agent. The team at our Castle Bromwich office offer an outstanding level ... more
Avg. asking price: £187,377
Avg. sale listing age:
18 weeks

11 York Road, Erdington, Birmingham, B23 6TE
Green & Company offers a comprehensive residential property Letting and Management service to ... more
Avg. asking rent: £693 pcm
Avg. rental listing age:
4 weeks

1 Carlton House, 18 Mere Green, Four Oaks, Sutton Coldfield, B75 5BS - We also cover B74
Not just another estate agent At Green & Company, we understand what it takes to sell and let a ... more
Avg. asking price: £322,292
Avg. sale listing age:
15 weeks
937 Walsall Road, Great Barr, Birmingham, B42 1TN
Green & Company offers a comprehensive residential property Letting and Management service to ... more
Avg. asking rent: £819 pcm
Avg. rental listing age:
4 weeks

937 Walsall Road, Great Barr, Birmingham, B42 1TN
Not just another estate agent The team at Great Barr prides itself on offering a comprehensive ... more
Avg. asking price: £225,000
Avg. sale listing age:
16 weeks

Warwick House, 9 High Street, Sutton Coldfield, B72 1XH
Not just another estate agent At Green & Company, we understand what it takes to sell and let a ... more
Avg. asking price: £330,500
Avg. sale listing age:
22 weeks

9 High Street, Sutton Coldfield, B72 1XH
Green & Company offers a comprehensive residential property Letting and Management service to ... more
Avg. asking rent: £806 pcm
Avg. rental listing age:
6 weeks

13 Colehill, Tamworth, B79 7HE
Green & Company offers a comprehensive residential property Letting and Management service to ... more
Avg. asking rent: £750 pcm
Avg. rental listing age:
12 weeks

13 Colehill, Tamworth, B79 7HE
Not just another estate agent. Our Tamworth office is situated in a prominent town centre ... more
Avg. asking price: £246,895
Avg. sale listing age:
18 weeks

34 Walmley Road, Walmley, B76 1QN
Not just another estate agent At Green & Company, we understand what it takes to sell and let a ... more
Residential for sale:
112
Avg. asking price: £289,025
Avg. sale listing age:
20 weeks
Green & Company
1 Railway Road, Sutton Coldfield, B73 6AY
Green & Company
13 Colehill, Tamworth, B79
---