NPS Group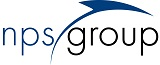 Letting property can be a daunting experience for landlords and tenants alike. NPS provide professional advice for landlords to ensure they achieve maximum returns, and for tenants so they achieve operational flexibility whilst keeping outgoings to a minimum. Our services to support leasehold transactions include:
Searches to find properties that meet the location and functionality requirements of prospective tenants
Negotiations for initial letting or acquisition of a lease
Management of a leasehold portfolio database
Rent review policy development and negotiations
Dealing with applications for changes to lease terms or alterations to leased properties (consents)
Management of rental income and debt control
Service charge administration, to ensure that liabilities are minimised when our client is the tenant, and full recovery of outgoings when our client is the landlord
Production of lease renewal notices and renewal negotiation
Advice and negotiation for lease termination, including dilapidation surveys
Negotiation of terms when other parties want to retain partial use of a piece of land (easements) or want to form a contract with a landowner for temporary use of their land (wayleaves)
General management of tenants to ensure they comply with the terms of a lease.
List of 'NPS Group' commercial agent branches

Earle House, Colonial Street, Hull, HU2 8JY
Letting property can be a daunting experience for landlords and tenants alike. NPS provide ... more
Avg. asking price: £350,000
Avg. sale listing age:
122 weeks
Avg. asking rent: £10,036 pa
Avg. rental listing age:
99 weeks
NPS Group
Venture House, One Capital Court, Bittern Road, Sowton Industrial Estate, Exeter, EX2 7FW
NPS Group
Lancaster House, 16 Central Avenue, St Andrews Business Park, Norwich, NR7 0HR
NPS Group
Townshend House, 30 Crown Road, Norwich, NR1 3DT
---