PrimeLocation
It's not always straightforward for tenants to rent property if they have cats or dogs. But, with the right approach to the right landlord, there could be benefits for all.
If you're planning to move into a new rental property and own a pet, you'll want to be sure that Bella or Max – the most popular names for pets! - can move with you.
The problem is that many landlords do not permit animals and your contract may specifically state that pets are prohibited.
If you try and sneak in your four-legged friend, you could face a penalty for breaching tenancy rules and, at worst, you could risk your contract being terminated.
But things could be changing. Feline welfare charity, Cats Protection, has just launched a major new campaign to help more people living in rented housing own a pet cat.
The charity is offering free guidance to landlords and letting agents to help ensure that any tenancy agreements reflect modern day living.
According to the charity, "issues over finding cat-friendly housing" have been one of the top five reasons for cats being handed into the charity's adoption centres over the past 12 months.
Should more landlords allow pets in properties?

— Zoopla (@Zoopla) November 27, 2018
Cats Protection research shows that less than half (42%) of private rented housing allows cats.
"More and more people are renting their homes – either by choice or necessity – yet very few rented properties accept cats," says Jacqui Cuff of Cats Protection.
"This means tenants are missing out on being able to own a cat, while landlords may be missing out on attracting responsible and settled tenants."
Cats Protection has launched a new website offering guidance for landlords and tenants about allowing cats into their properties.
The site offers landlords and letting agents legal wording to add to their own tenancy agreements, setting out simple conditions on cat ownership to protect and benefit both landlords and tenants.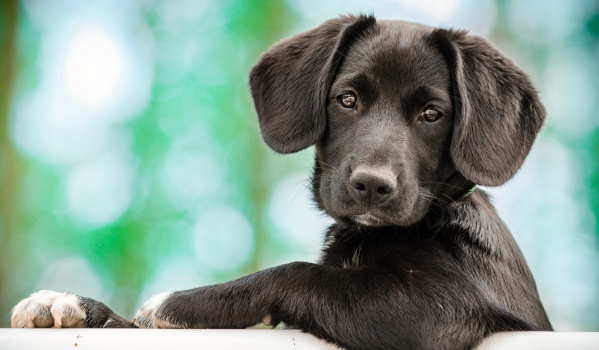 Why might a landlord not want to permit pets?
There are a host of reasons why a landlord may not want to have cats, dogs or other animals in a property they are letting.
Irresponsible pet owners may allow pets to damage floors and items of furniture, annoy neighbours with loud barking at unsocial hours, and leave mess everywhere.
Pets can also smell – and leave an odour around the property. This can mean the landlord is left footing a hefty cleaning bill once the tenant moves out.
If pets don't receive regular treatment, they are at high risk of catching fleas which can quickly infest a property. In some cases, pets can affect subsequent tenants who may have allergies.
Equally, for some landlords, the reason for not allowing pets is simply habit. This may be the case if a landlord didn't proactively choose to ban pets, but followed a standard template or advice from a letting agent.
Why a pet-owner can make a good tenant
While it's easy to tar all pet-owners with the same brush, there are plenty of responsible pet owners out there – many of whom can make very good tenants.
Those who own a pet may be happier and more settled and want to go on living in the same rental property for longer, meaning a landlord doesn't have to worry about finding new tenants as often.
When someone is passionate about a pet, the pet is usually well trained and cared for, and so behaves well and causes few issues.
Similarly, as rental properties which allow pets are hard to find, pet owners are likely to pull out all the stops to be an exemplary tenant so their tenancy agreement can be renewed.
These conscientious pet-owners will also usually bend over backwards to ensure their pets don't make a mess – and that their rental home is meticulously clean. They will also report any damage caused by their pet immediately – and offer to pay for it.
How can you persuade a landlord to let you have a pet?
As a responsible pet owner, you may be able to persuade a landlord to let you keep a pet by writing an agreement covering your intentions and obligations.
This might include stating that you will clean up after your pet, empty litter trays regularly, ensure it is not noisy and that you will pay for any damage it causes.
Equally, a landlord may have clauses in the tenancy agreement which you can show willingness to sign. These might, for example, state that pets must be neutered, vaccinated and microchipped – helping to ensure pets are in the best of health and unlikely to cause any issues.
Your deposit – normally six weeks in advance - already gives the landlord a financial backstop if you do cause damage beyond what is termed normal wear and tear.
But in some cases a landlord may only agree to you having a cat or dog if you pay a higher deposit, or a non-returnable "pet payment" which will cover the cost of a professional clean once you move out.
If you do agree to any of these things, you need to ensure they are clearly stated in your tenancy agreement.
What else can you do to improve your chances?
Arrange a meeting with the landlord – and take your pet along – so you can demonstrate how well behaved and healthy it is.


Offer your landlord copies of your pet's treatment history and veterinary records to show it is up-to-date with vaccinations and flea treatments.


Provide references from previous landlords who have permitted you to have a pet.
"Pets considered"

The campaign from Cats Protection is all about getting landlords to become "cat-friendly" – and advertising properties as "pets considered."
This approach ensures landlords stay in control and can make a decision once they've met a potential tenant.
What are the benefits of being a "pet-friendly" landlord?
You may get a lot more enquiries from potential tenants, as you are widening the pool of potential tenants.


There are so few rental properties which allow pets, you may be able to ask for more rent for being "pet-friendly."
You might also be interested in...
Do you have any advice or tips for renting a pet-friendly home? Let us know by posting a comment below...