PrimeLocation
We've trawled The Sunday Times Rich List to uncover the super wealthy who are thriving from their property investments.
This year's The Sunday Times Rich List includes a staggering 145 billionaires and lays bare the eye-popping fortunes of Britain's 1,000 wealthiest individuals.
It reveals a combined net-worth of £724bn - up 10% on 2017 - and many of the UK's super-rich owe much of their wealth to property.
Robert Watts, who compiles The Sunday Times Rich list each year, says "At least one in six people on this year's Sunday Times Rich List owes their wealth to property or the world of home ownership in some way.
"Savvy real estate investments are often where the rich transform themselves into super rich. Lord Sugar made his name selling computers, but the Apprentice star would not be a billionaire were it not for his skilful London property deals."
We've trawled the results to find the top 10 property moguls on The Sunday Times Rich List, from aristocrats such as the Duke of Westminster to self-made businessmen such as the Barclay brothers.
1. David and Simon Reuben, £15.096bn
Originally earning their fortune from aluminium, these Indian-born brothers poured their wealth into London's thriving property market.
Their real estate portfolio includes prime sites in Mayfair, Kensington and the West End - including the former premises of the Naval and Military Club, which they are now transforming into a luxury hotel.
John Lewis's head office, near Victoria Station and Westminster's Millbank Tower are also part of their collection. They also own 16 racecourses and were tipped to buy Newcastle United last year.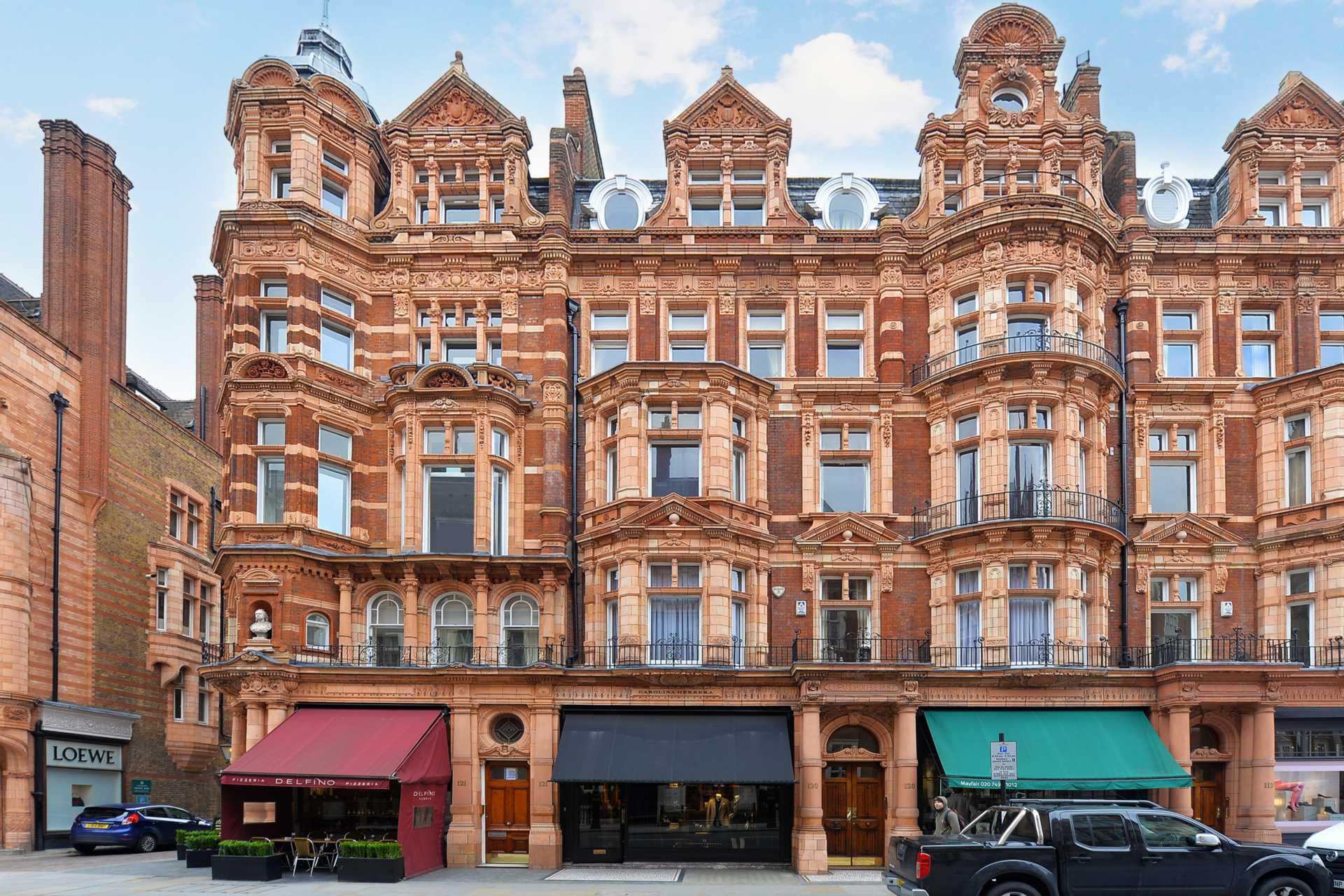 Above: A three-bedroom flat for sale in Mayfair, an area where David and Simon Reuben own real estate.
2. The Duke of Westminster and the Grosvenor family, £9.964bn
Hugh Grosvenor became Britain's youngest billionaire when he became the 7th Duke of Westminster following the death of his father two years ago.
Along with the title came an empire that includes 300 acres of Belgravia and Mayfair. Outside of London, he and his family also own land and property in Oxford, Cheshire, Scotland and Spain.
The UK's largest bull stud operation, a dairy farm and nearly 165,000 acres of rural land are among the Duke's other assets.
3. Sir David and Sir Frederick Barclay, £7.4bn
The Channel Island-based twins started out working for General Electric in accounts, and then went on to build a property portfolio of hotels, which includes the Ritz in London.
The Barclays made more than £2bn from the sale of the Maybourne Group of hotels - which included the world famous Claridge's.
They live in a gothic castle on the Channel Island of Brecqhou and also own the Telegraph Media Group and e-retailer Shop Direct.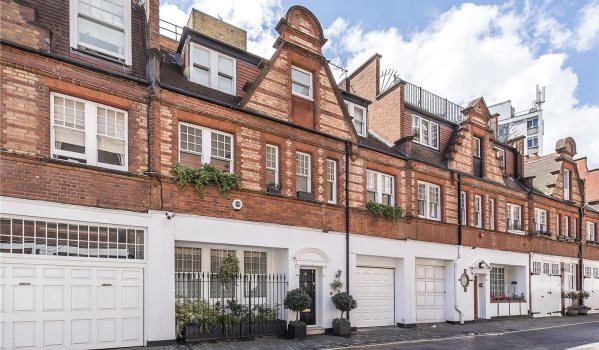 Above: This three-bedroom mews house sits just moments away from Sloane Square, where much of the retail space is owned by the Cadogan family.
4. Earl Cadogan and family, £6.7bn
The Cadogan family have owned nearly 100 acres of Chelsea and Kensington for 300 years. Around half of their £6bn portfolio is comprised of retail space, much of which can be found around the luxurious shopping destinations of Sloane Square and the King's Road. The rental income at the family's main business grew by 10% to £142.7m in 2016.
5. Sir Henry Keswick and family, £4.782bn
The British businessman serves as the chairman of Hong Kong conglomerate Jardine Matheson, whose companies include the Mandarin Oriental Hotel Group, which has 28 properties in cities including London, New York and Hong Kong. Much of its wealth stems from its operations in China and it has a £35.2bn value on the stock market.
6. John Grayken, £4.763bn
This American investor is the founder and chairman of the private equity firm Lone Star Funds. He's pouring money into an area near Wembley Stadium, where his Quintain property company has plans for 7,000 homes and London's biggest Boxpark – a foodie heaven selling dozens of different delicacies made from shipping containers. Grayken also owns a $35m penthouse in his home town of Boston, Massachusetts.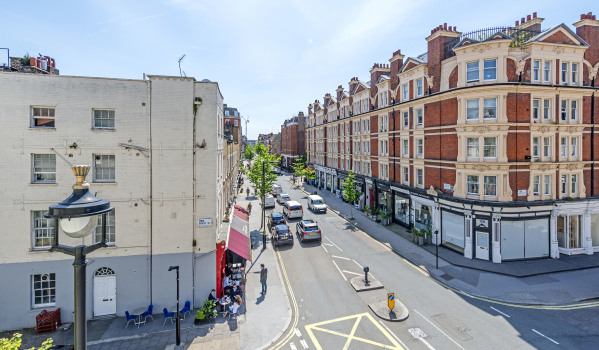 Above: Much of Marylebone is owned by the de Walden family, which is sixty members strong.
7. Baroness Howard de Walden and family, £4.015bn
The De Walden family has been in possession of a 92-acre estate of Marylebone since 1879. The largest slice of their income is from their tenants, which include much of Harley Street's private medical community and trendy shops on Marylebone High Street. Sixty members of the family own stakes in the main company.
8. Ian and Richard Livingstone, £3.8bn
After selling a chain of opticians, these two brothers went into property development, with their main company being London & Regional Properties.
Their recent ventures include a £6bn master planned city development in Panama. They also have plans to build a seaside resort in Cuba and already own hotels in London, Ibiza, Barbados and Monte Carlo.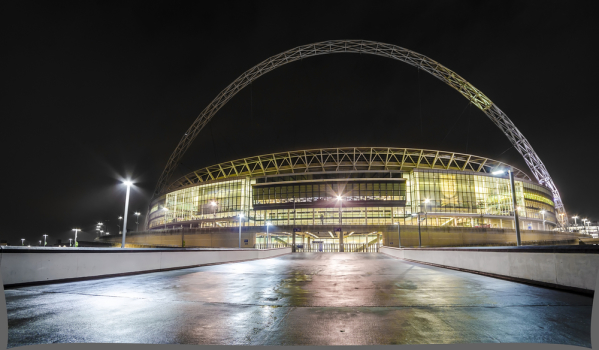 Above: Wembley is proving a popular location with billionaire property developers, as both John Grayken and the Zakays are investing in the area.
9. Eddie and Sol Zakay, £3.42bn
The Zakay brothers made their fortune from their real estate company, Topland Group, which they built from sale and leaseback deals with Tesco, Marks & Spencer and other retailers.
Student accommodation is the next investment for the Zakays, who have won approval for a £100m scheme in Wembley. The Israeli-born brothers also have a portfolio of 37 hotels.
10. Mark Pears and family, £3.245bn
Not much is known about the Pears' £6bn property portfolio, but it is said to house 1% of the UK's workforce. Rising rents and the £10m sale of a Bloomsbury property have increased their wealth over the past year.
Pears and two other family members are also understood to have made $100m from the stock market float of Facebook.
You might also be interested in...