PrimeLocation
The presidential election and the timing of the next interest rate hike in the US as well as Brexit have taken their toll on rents worldwide, says Knight Frank.
June 30, 2016 16:00
What's the latest?
Economic uncertainty has driven down the cost of renting a home in luxury hotspots around the world.
Prime property rents in 17 cities worldwide dropped by an average of 0.5% in the 12 months leading up to the end of March, according to Knight Frank - International.
But while rents for luxury homes either fell or were flat in 11 of the cities tracked, other locations fared better, with rents in Toronto, Canada, soaring by 8.9% during the year.
At the other end of the scale, Nairobi in Kenya recorded the biggest falls, with the cost of letting a high-end home diving by 7.9%, while Hong Kong saw a 5.2% drop.
Why is this happening?
A combination of economic and politic uncertainty, including Brexit, the US presidential elections and the timing of the next US interest rate hike, has led to companies putting investment decisions on hold.
This in turn has a knock-on affect on the luxury rental sector, as prime properties are typically rented by expats on overseas business contracts.
Nairobi, where many companies are involved in commodities, and Hong Kong, which has a large financial centre, have been particularly hard hit by the trend for multinational firms to downsize.
By contrast, prices are continuing to rise in Toronto due to strong demand for prime rental homes outstripping supply.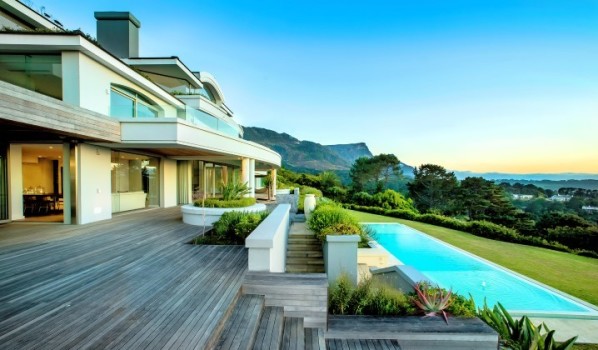 Who does it affect?
The average drop in rental income is bad news for buy-to-let landlords.
And while falling rents may sound like good news for tenants, the reality is likely to be somewhat different.
As the decline in high-end rents has been driven by companies downsizing, people living in these properties are more likely to be worrying about their jobs, than celebrating a drop in their outgoings.
Sounds interesting. What's the background?
The overall picture is not too bleak however. For example, in London, prime rents fell by 1% year-on-year, but once increases in property values were factored in, total rental yields for the 12 months were 3.7% - outperforming the stock market.
North America was the best performing region overall, with average prime rents rising by 3.3% in the year to the end of March, while Africa saw the biggest falls of 3.2%.
Going forward, the cost of renting a luxury home is expected to rise.
Taimur Khan, senior research analyst at Knight Frank, explained that increased sales regulations in New York, and the higher Stamp Duty rate for buy-to-let properties in the UK had led to increased sales as investors brought forward purchasing decisions.
He said: "This has led to an increased level of supply of prime rentals and therefore prices have fallen.
"In the coming year we expect the prime global rental index to rebound as these factors are absorbed."
Top 3 takeaways
Economic uncertainty has driven down the cost of renting a luxury home since October.
Rents on prime properties in 17 cities globally dropped by an average of 0.5% during the year to the end of March.
Toronto saw the biggest increase of 8.9% during the year, while Nairobi recorded the biggest fall at 7.9%.
Related articles
Which of these cities would you most like to rent a home in? Tell us by posting a comment below...