PrimeLocation
Which cities have the strongest performing buy-to-let markets? Not 'stagnant' London, according to a new report from Lendinvest, which puts Luton in top spot.
June 23, 2017 00:00
What's the latest?
Two locations – both of which boast their own international airports – have pipped London to be named as the UK's top buy-to-let investment hotspots.
Luton claimed first place in LendInvest's latest buy-to-let quarterly index. The large Bedfordshire town experienced a 7.37% increase in rental price growth during the last quarter, which was partly attributed to its easy commuting to the capital.
Manchester, the only northern city to feature in the top 10 buy-to-let postcodes, stormed the charts into 8th place, showing an increased rental yield of 6.11% over the last quarter.
But London doesn't appear in the top 10 list. In addition to Luton and Manchester, the capital was bettered by Stevenage (2nd), Rochester (3rd), Colchester, Dartford, Peterborough, Southend-on-Sea, Canterbury and Romford (10th).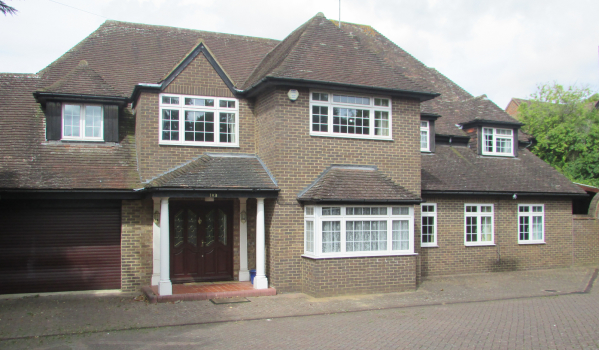 This detached, 11-bedroom property is available to rent in Luton for £4,000 pcm
Why is this happening?
There are a variety of reasons, depending on which city people choose to rent in.
For some it comes down to ease of transport. Commuters taking the train from Luton, on the Thameslink line to Brighton, for example, can arrive at St Pancras station within 45 minutes.
Both Manchester and Luton have their own international airports – the latter of which is currently undergoing a mammoth expansion project, creating more jobs within the city.
Stevenage is another strong performing market, with LendInvest placing the city – former hometown of F1 legend Lewis Hamilton – in second place. An upward trend in both rental and property prices may be attributed to this Hertfordshire city's increasing population, LendInvest said.
Also, rail improvements to be delivered in the coming years should see Stevenage become 'one of the best-connected towns in the south east of England'.
While suburban south east of England continues to dominate the top 10 ranking, inner London's buy-to-let market remains 'stagnant', LendInvest added.
Who does it affect?
Rochester, billed as a 'market to watch' in the previous buy-to-let index report, has now climbed to third place in the top buy-to-let postcodes ranking – up from fourth place in February this year, when the last index was released.
LendInvest said: "This historic town in Kent has been subject to regeneration in recent years and, as such, commuters to London are viewing the market as desirable, driving up rental prices.
"Regeneration projects have also aided capital prices with further development in the town, set to drive activity in the housing market up even further."
Property markets in the north west of England currently boast the highest yields in the country.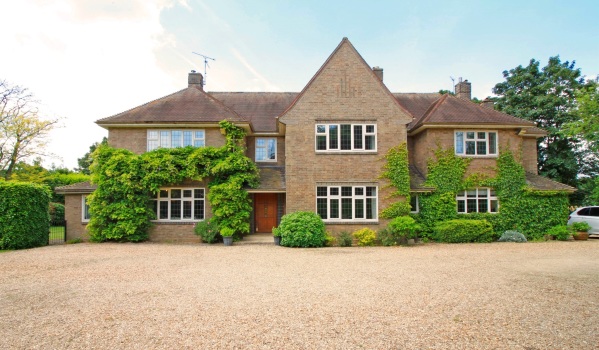 Offering five bedrooms and a sweeping driveway on one acre is this £1.3m property in Peterborough
For example, Peterborough also provides a lower cost option for buy-to-let investors looking to take advantage of both a 'booming rental price and strong capital gains'.
"Much like many of the markets mentioned, access to London has added to the lure of this Cambridgeshire cathedral city," LendInvest explained.
But, in the capital, a list of the bottom buy-to-let postcodes shows western central London, north-west London and west London suffering rental price decreases from -3 to -3.9% and yields ranging from 2.94 to 3.75%
Sounds interesting. What's the background?
Postcodes were given a score based on numerous metrics: yield, capital gains, rental price growth and transaction volumes.
Data used in compiling the report came from the Land Registry and Zoopla.
Christian Faes, co-founder and CEO of LendInvest, said it was not surprising to see some significant changes in the performance of postcodes when compared to their counterparts.
Plus, the results were in the face of "all the political upheaval the country has endured in the last quarter".
He added: "We've seen last quarter's top performing postcode, Romford, fall nine places while Manchester, unofficial home of the northern powerhouse, ascend to the top 10 for the first time.
"These shifts, however, are more isolated than systemic. The fact that there has not been a greater shake-up in the top 10 buy-to-let postcodes signals the durability and resilience of the UK property market."
Top 3 takeaways
Luton has claimed top spot from Romford in LendInvest's top 10 buy-to-let index
Manchester (8th) has broken in to the top 10, following impressive rental price growth
Inner London market continues to underperform
You might also be interested in…