PrimeLocation
Iconic Park Crescent has been transformed into 20 luxury flats with five-star hotel-style concierge.
September 12, 2016 16:00
Park Crescent, built in the early 19th century, damaged during the Blitz and restored as offices in the 1960s, has now been transformed into 20 über luxury homes and launched for sale.
What's the crescent like?
Park Crescent, London's only Royal crescent, was designed by John Nash, the architect also responsible for Buckingham Palace and Clarence House.
It fronts eight acres of communal private gardens which backs onto 410 acres of Regent's Park – alone, an unbelievable perk in London.
Inside, the crescent has been carved up into 20 two- to four-bedroom lateral, mezzanine and duplex apartments with five-star hotel-style concierge.
The crescent has been brought back to its regal best with sash windows, high ceilings and bespoke solid oak floors.
Kitchens boast marble and granite worktops and master bedrooms feature walk-in dressing rooms and luxurious ensuite bathrooms
All the homes come with a tip-top concierge and 24-hour management service. Doormen, housekeeping, butlers, chauffeurs and maintenance staff are all on hand.
Where is it?
Park Crescent is on the Marylebone Road, just next to Regent's Park Tube station and on the edge of Regent's Park, in central London.
How much are the homes on for?
Homes start at a princely £3.95m via Aston Chase. They are considerably more pricey than the average home in the area – which comes in at a relatively paltry sum of £1.78m.
The most expensive streets in the neighbourhood include:
Farm Street, where homes typically fetch £9.48m
Chesterfield Hill, where property averages £8.53m
South Street, where homes hit £6.27m
What else is interesting about the crescent?
The Prince Regent – later to become King George IV– commissioned Nash to create a master plan for a Royal residence in 1811. It was to be a 'circus of grand townhouses' surrounded by parkland and fit to house his family and friends.
Work started the following year and Park Crescent was completed in 1820.
Among the historically notable residents of Park Crescent are Lord Joseph Lister, pioneer of antiseptic surgery, Sir Charles Wheatstone who invented the electric telegraph, and Charles Francis Adams, Abraham Lincoln's American Ambassador to London.
Having been damaged in the Second World War, the crescent was restored in the 1960s and largely converted into offices over the next few decades. But it 2013, it was snapped up developer Amazon Property and redeveloped back into homes.
Director Charles Gourgey said: "London has many streets, a smaller collection of squares yet it has only one Royal crescent: the Park Crescent. This absolute rarity combined with the exacting quality of the residences, sets the residential development clearly apart from any other and positions it as one of London's finest."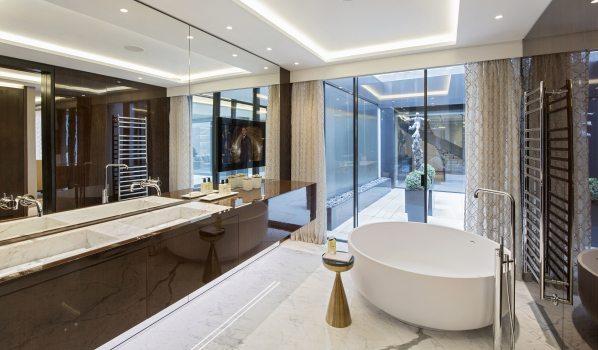 Like the look of the crescent? Here's what else is up for sale nearby:

1. Money no object? Then this penthouse might do the trick. It boasts 360-degree views of the city and a lap pool. It costs £20m via Sotheby's International Realty and Ian Green Residential.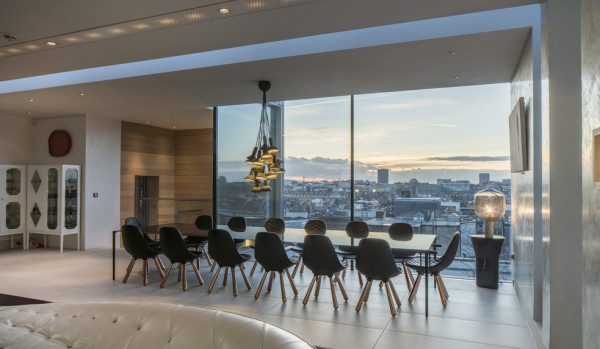 2. Located on Chesterfield Hill, one of the neighbourhood's most expensive streets, this six-bedroom new-build townhouse is set behind the original facade. It costs £12m via Dexters.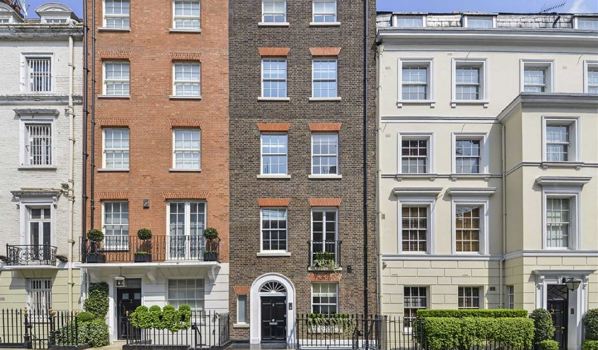 Would you live here? Tell us by posting a comment below...