PrimeLocation
The Government is bringing in new measures to clamp down on rogue estate agents and make property buying and selling less stressful
April 9, 2018 00:00
New standards for estate agents are being introduced to make the home-buying process smoother and cut down on gazumping.
Estate agents will need to gain a professional qualification and be transparent about any fees they receive from referring clients to solicitors, surveyors and mortgage brokers.
Voluntary reservation agreements will also be pushed to try to prevent sales falling through, and estate agents who do not comply face the possibility of being fined or even banned.
Housing Secretary Sajid Javid said: "For far too long buyers and sellers have been trapped in a stressful system full of delays and uncertainty."
Government research found that six out of 10 buyers and sellers had experienced stress during the process – with arising complications contributing to more than a quarter of sales falling through.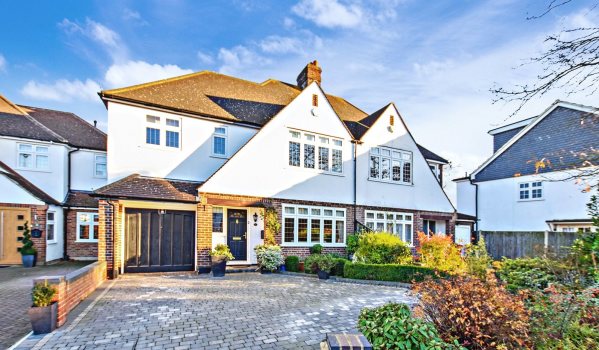 Around a quarter of sellers also said they would use a different estate agent next time.
There are 20,000 estate agency businesses across the country, and as the law currently stands, anyone can practice as an estate agent without any qualifications or previous experience.
The requirement for estate agents to have a professional qualification will put them in line with conveyancers, solicitors and surveyors.
The changes have also been welcomed by estate agency industry body NAEA Propertymark. Its chief executive Mark Hayward said: "Enforcing compulsory qualifications will result in a fairer industry not only for consumers.
"But for the professional agents who have undertaken qualifications in order to deliver the highest standards every day."
Other measures announced by the Government include setting a timeline for local authority searches to a maximum of 10 days and managing agents and freeholders providing up-to-date lease information to an agreed timetable and for a set fee.
The powers of the National Trading Standards Estate Agency Team will be strengthened so that they can carry out more enforcement activity, including banning agents if they do not comply with the new rules.
Buying or selling, compare quotes for conveyancing with our partners MoveIt, here.
Top 3 Takeaways
The Government is introducing new standards for estate agents in a bid to crack down on gazumping
Estate agents will be required to hold a professional qualification and be more transparent over fees
Estate agents who do not comply face greater penalties, including being banned