PrimeLocation
Swooning over a stunning Spanish villa or aspiring to buy a French castle? You're in good company, as millions of Brits have turned house hunting into a hobby, reports Strata.
By Debbie White
January 22, 2018 15:00
What's the latest?
More than 6.5m people spend time every day searching for their perfect property – yet just one-third are in a position to buy a new home.
A Strata Homes report on property addicts' habits revealed that more than 50% of 2,000 Brits surveyed for the developer's research described househunting as 'their hobby'.
The majority (61%) said they enjoyed searching for their perfect property, while one-third (2.1m) did so because it inspired them to 'work harder and save money', Strata said.
However, a further 30% admitted they were envious of homes owned by other people (1.9m).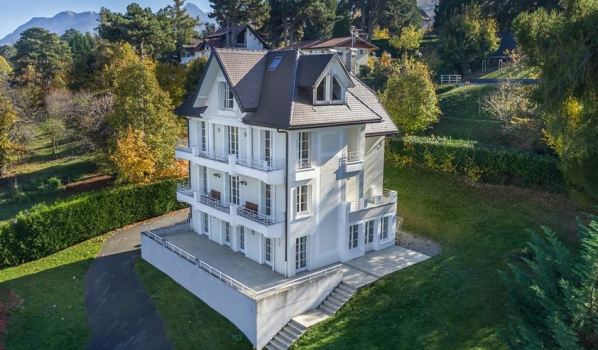 Above: Offering views of Lake Geneva, this four-bedroom property in Évian les Bains, Haute-Savoie, France, is on the market for £1.7m
Are we hooked on property?
It would appear so, as 1.3m – one in five – searchers labelled themselves as property addicts.
Strata uses the term 'dream searchers' in its report to describe people who recreationally look for properties beyond their budgets, and those who search out homes, despite not being in the market to move.
A closer look at its statistics revealed that women lead the way, with 66% investing time in their property addiction, while 57% described their quest to find a perfect home as a hobby, compared to 42% of men.
Over 60% of respondents in both the 16-24 and 25-34 age groups regarded house hunting as a hobby.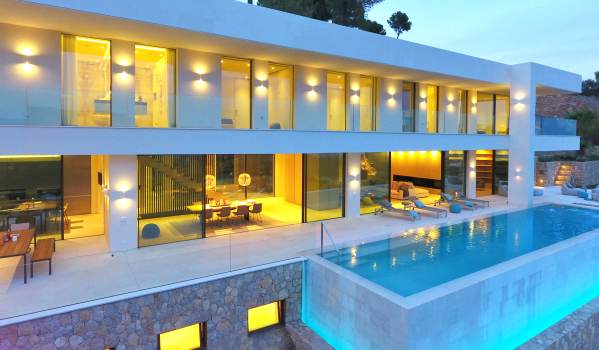 Above: Want to live the dream in Spain? This five-bedroom, seven-bathroom new build villa in Palma, Majorca, priced at £10.5m on PrimeLocation, could be just the ticket
How much time do Brits dedicate to looking for fantasy homes?
Over 50% of people visited online property sites to search for their ideal home at least once a week.
What's more, nearly 70% of those surveyed admitted to spending up to 30 minutes at a time browsing online property pages and phone apps, while a further 27% dedicated closer to an hour's worth of time in their pursuit of tracking down their perfect house.
When it came to a breakdown of figures by age group, Strata found that those aged over 55 were most likely to spend up to 30 minutes browsing per session, while more than one in ten 25-54 year olds spent between 45 and 60 minutes.
Yet, people aged 45-54 confessed to feeling guilty about hunting for their dream home, as they dedicated between 30 minutes and two hours to online search sessions, closely followed by those in the 35-44 year age group.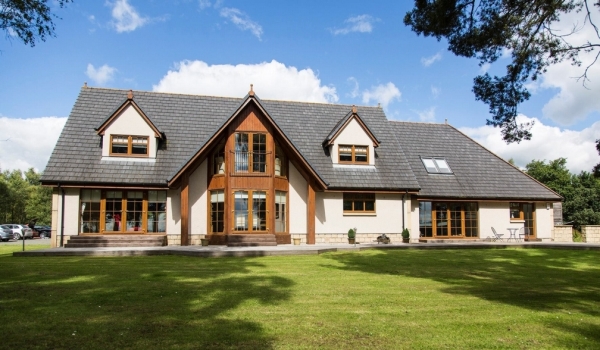 Above: For extended family living, this five-bedroom property in Scotlandwell, near Loch Leven in Scotland, has a two-bedroom annexe and is available for £950,000
So, we're a nation of dreamers?
Strata examined whether those house hunters surveyed were genuine, ready and realistic buyers. It found that one third were spending the majority of their search time looking at homes they knew were out of their price range.
Across Britain, 43% of 'dream searchers' were not ready to buy yet, with this figure falling to 41% in London.
About 2.8m were saving for a home, but were not in a position to go ahead with a purchase – this made up "43% of the dream search population", said Strata. Of this group, 22% wanted to buy within the next 12 months, while 21% believed it would take them longer than a year to reach their financial goal.
Strata concluded: "Regardless of whether we've already bought, or home ownership is a long-term goal, our pursuit for that perfect property just doesn't let up."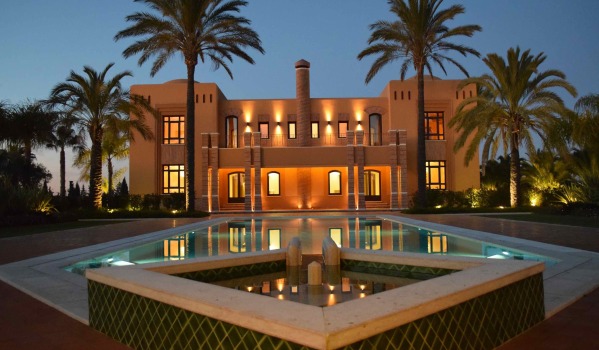 Above: It's just as well dreams are free, as this four-bedroom villa, in Guia, Portugal, is on the market for £7m
Top 3 takeaways
6.5m people search for their dream home every day, according to a Strata Homes survey
One in five people classify themselves as a property addict
More than 1.7m Brits devote between 30 minutes and one hour per searching session
If you could buy your dream home, what particular features should it have? Tell us by posting a comment below...