PrimeLocation
There has been a 6% rise in the amount of property bought for £1m or more, with the majority of growth seen outside the London commuter belt.
May 2, 2018 00:00
The number of homes selling for more than £1m jumped by 6% last year, with the biggest increases in transactions seen outside of the traditional London commuter zone.
A total of 19,100 properties in England and Wales changed hands for at least a seven-figure sum during the year, according to research from estate agents Knight Frank.
But while the capital accounted for 60% of these sales, the strongest growth was seen in regions away from London.
Yorkshire recorded the biggest annual rise, with a 40% jump in homes sold for at least £1m, followed by the North West at 36% and the West Midlands at 19%.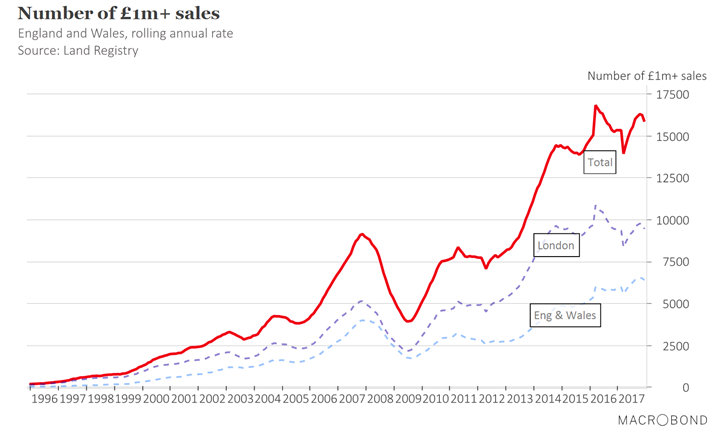 The group, which analysed Land Registry data, found 18 local authorities outside of London recorded at least 100 £1m-plus transactions, up from 14 last year.
Elmbridge, in Surrey, saw the highest number, with other hotspots in the south east including Windsor and Maidenhead and South Bucks and the Chilterns.
Excluding areas where fewer than 20 high value sales were recorded, Cheltenham saw the biggest increase, with the number of homes changing hands for at least £1m nearly doubling year-on-year.
It was followed by Birmingham, which recorded an 86% jump and North Hertfordshire with a 77% rise.
In Kensington and Chelsea, 64% of all properties that were sold during 2017 had a price tag of £1m or more.
Westminster was the only other local authority area in which the majority of homes changed hands for a seven-figure sum, with 51% of homes selling for at least £1m.
The highest proportion of £1m property sales outside of London was recorded in Elmbridge, were 22% of transactions were above this threshold.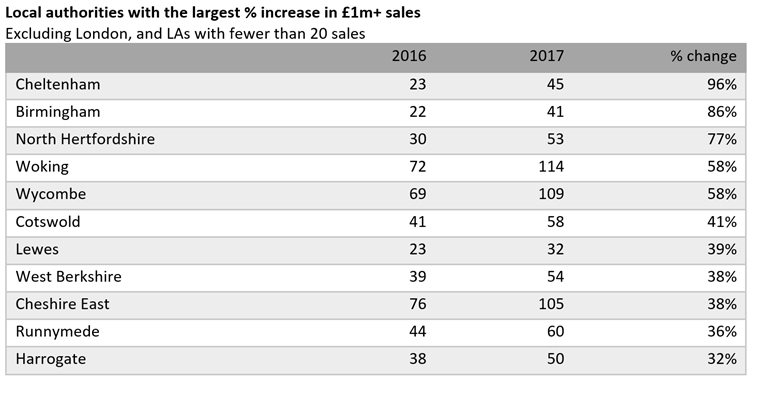 Five £1million-plus homes in the UK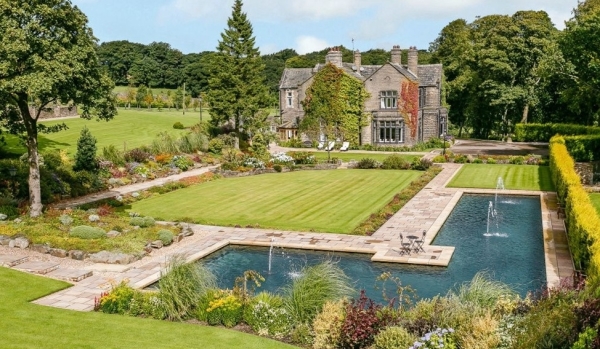 1. This five-bedroom manor house in West Yorkshire, set in four acres of land, above, boasts a grand mahogany staircase, feature fireplaces and ornate panelled ceilings, and is on the market for £1.7m with Express Estate Agency.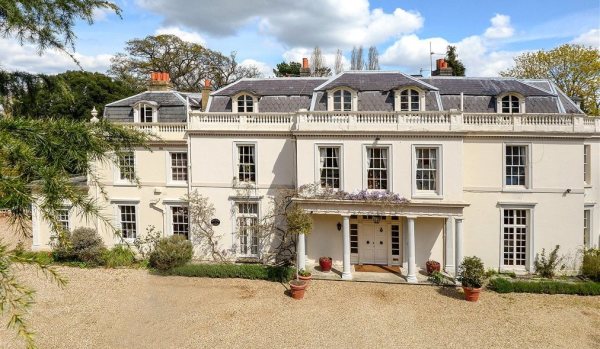 2. This elegant country home in Old Windsor, above, has been divided into three properties, one of which is currently on the market with Romans for £2m. Accommodation is spread over three floors and includes six bedrooms, five bathrooms and a modern kitchen.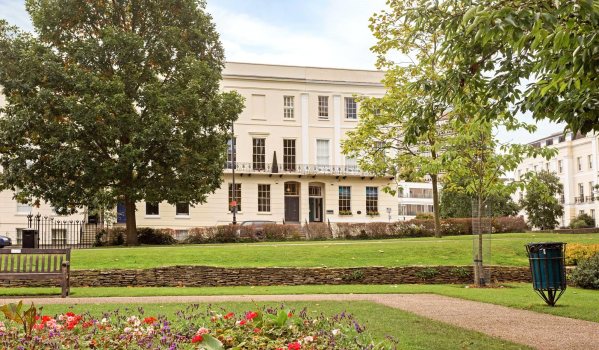 3. This Grade II-listed Regency townhouse, above, located in one of Cheltenham's most prestigious terraces, has five bedrooms and retains many of its original features. It is on the market for £1.95m through Hamptons International.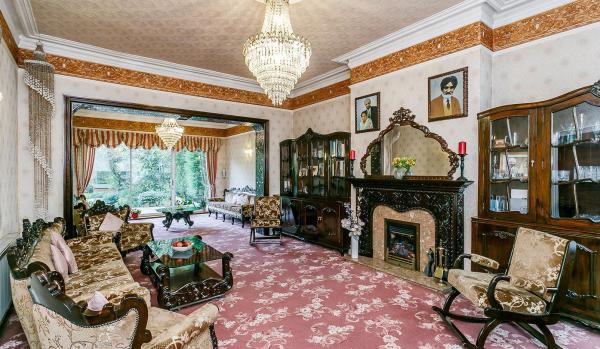 4. This early Victorian family home in Edgbaston, Birmingham, above, has 10 bedrooms, a modern kitchen and a wealth of original features. It is on the market for £1.75m with Fine & Country.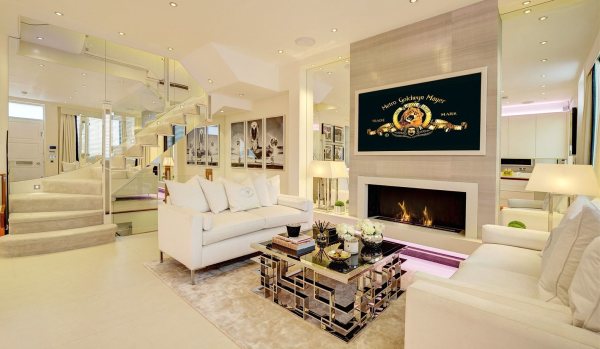 5. This three-bedroom mews house, located in South Kensington, above, includes a roof terrace, jacuzzi and cinema, and is on the market for £4.95m with Hamptons International.
Want to know when you'll be a property millionaire?
Find out when your home will be worth £1million with our sister website Zoopla's £1million Property Calculator.
You might also be interested in...