PrimeLocation
Rural locations are a major draw for many people looking to escape the pressures of city life, but it comes at a cost.
November 22, 2018 00:00
Bucolic vistas, peace and quiet, space… it's not hard to see the attractions of living in the countryside - and buyers are prepared to fork out an extra £53,000 for the privilege.
Research from Halifax also found that buyers typically get more space from a rural property, with the average size coming in at 1,400 sq ft - 23% more than a home in a town or city.
But while there might be a premium on rural purchases, urban homes are catching up. The average price of a countryside home has climbed by 28% over the last five years, compared with a 36% increase in urban areas.
Who does it affect?
The disparity is greatest in the West Midlands, where average house prices in the countryside are £299,555 – a whopping £98,241, or 49% higher than the region's urban areas.
At the other end of the spectrum, the smallest difference is in the east of England, where the average premium for a rural home drops to £18,857.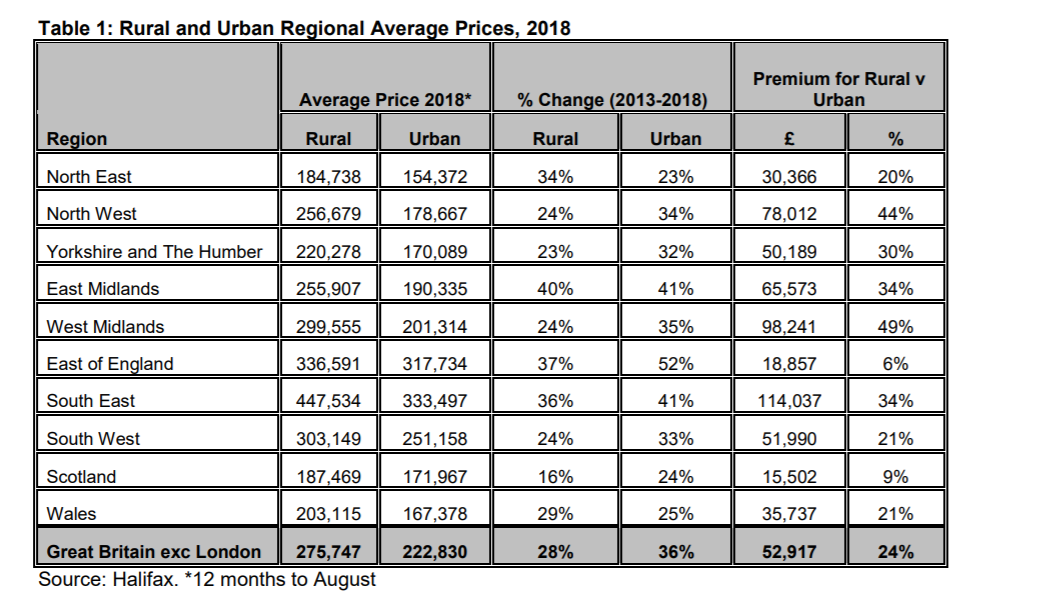 What's the background?
Not only are homes in rural areas more expensive than those in towns and cities, they're less affordable too. Prices for countryside properties are 7.8 times the average annual earnings, compared with a ratio of 6.1 in the towns and cities.
All 10 of the least affordable rural local authority districts are located in southern England. Chichester is the least affordable area, with an average house price of £456,574. That's 12.3 times the local annual average income.
Those wishing to escape to the country on a more manageable budget should look to the north of England and Scotland. Copeland is the most affordable area in Britain, with average house prices standing at £141,349 – 3.4 times local average annual earnings.
Andrew Bickers, mortgages director at Halifax, said: "The countryside is a draw for many homeowners looking to escape the pressures of city life.
"Housing affordability, particularly in the south of England, is still to an extent putting country houses out of reach for many, especially those looking to buy their first property.
"This is reflected in first-time buyers accounting for a smaller proportion of homebuyers in the countryside than in urban areas."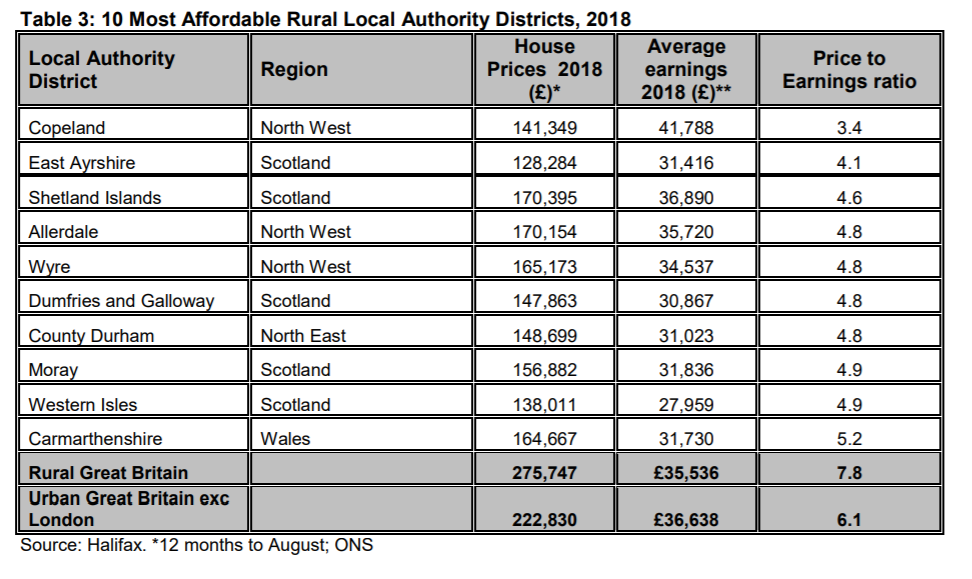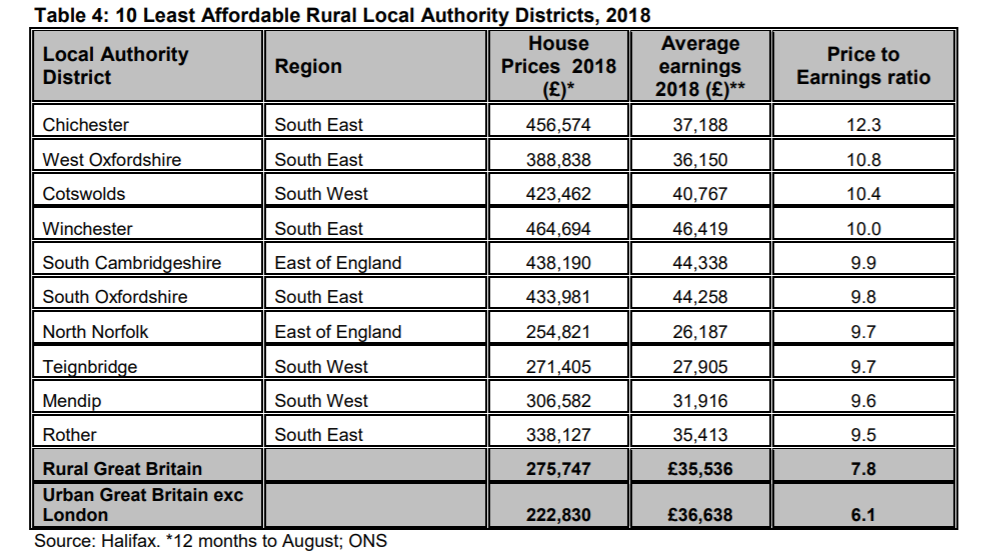 Top 3 takeaways
Homes in the countryside cost an extra £53,000 - 24% - more than those in urban areas
Property in rural areas are typically 20% larger than those in towns and cities
Rural house prices are 7.8 times the average annual earnings compared to a ratio of 6.1 in urban areas
You may also be interested in...
What premium would you pay to live in the country? Tell us by posting a comment below...