PrimeLocation
Banning emails, a slap-up meal in a Gordon Ramsay restaurant and a quiet moment in a garden square would make James Bailey's day perfect, says Cheryl Markosky.
October 27, 2014 00:00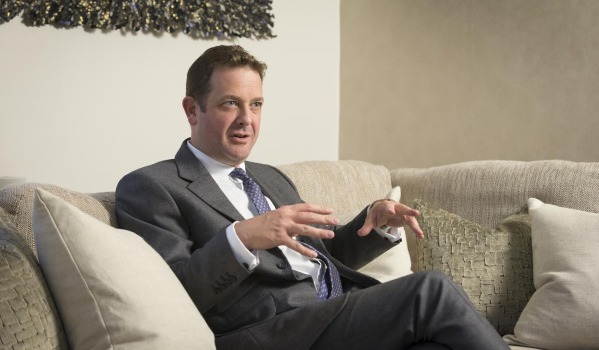 Name: James Bailey
Company name: Henry & James
Twitter handle: @henryandjames
Which area do you cover? We have two offices, one in Motcomb Street and the other in Cale Street, that cover Belgravia, Chelsea, Kensington and Knightsbridge in central London.
How did you start out as an estate agent? When I first moved to London at 17, I worked at a Benetton franchise, while partying every other night and washing dishes in a restaurant on the weekends. In 1986, my mother introduced me to estate agent, Dunphy's in Twickenham, which was a wonderful opportunity. I spent 18 months at Maskells in Chelsea and was then headhunted for a job in California where I sold a ranch for $6m in my first few weeks. I moved over to Foxtons, followed by selling land and real estate in Singapore for Cluttons. I worked for Douglas & Gordon for nearly 14 years before joining Henry & James in January 2009.
What would you do if you weren't an estate agent? I'd do something involving people that's not tied to a desk nine to five. I like being outside, so maybe I'd be an events organiser.
What was the first property you sold in your area, when did you sell it and for how much? What's it worth now? I sold Lord Mountbatten's mews house in Kinnerton Street in 2009 to the Singapore High Commission for £2.6m. Now it's worth about £4m.
If money was no object, which house or street would you most like to live in on your patch? Wilton Crescent. I'd buy one of the houses built in 1827 by Thomas Cubitt and William Howard Seth-Smith. They cost about £50m-£60m and remind me of Bath where I grew up.
Any streets or zones on your patch that are particularly hot at the moment? Any hidden gems? Greville House off Kinnerton Street, a modern Sixties block, is a hidden gem. Although the architecture isn't all that attractive, the flats are good and the building's brilliantly portered. The location's superb – sandwiched between Wilton Crescent and Lowndes Square – and you pay a fairly reasonable £2.5m for a three bedroom flat.
What are your top tips for buying, selling or letting property in the area?
Buying: Do your research first and narrow down the areas where you want to live. Be prepared to move quickly and have your solicitor and finances in place.
Selling: First impressions are paramount. Make sure windows are clean, carpets are in good order and everything is tidy.
Letting: Stick to neutral colours and install showers above baths. You don't need to carry out a massive makeover, but new carpets and a fresh coat of paint can make all the difference.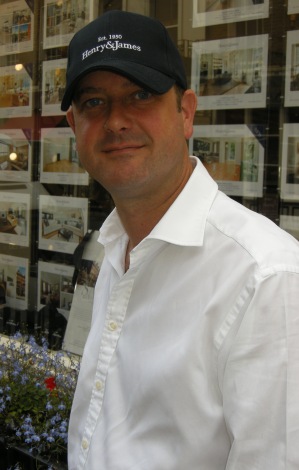 How would you spend the perfect day off in your area? I'd start with coffee at Starbucks or Patisserie Valerie on Motcomb Street. Then I'd visit the shops in Knightsbridge, including Harrods and places along Sloane Street. I'd then have lunch at The Pantechnicon or Michelin-starred Indian restaurant, Amaya. The afternoon would be spent quietly with a book in a garden square. Dinner would be at Gordon Ramsay's Petrus.
What's your favourite place for dinner in your area? Marcus Wareing at The Berkeley – a perfect place to spend the evening.
If you could change one thing to make your working life better what would it be? Scrap emails. Emailing can be useful, but it's also a bind and people hide behind it.
What will dominate the news in your market in 2015? The proposed mansion tax and the General Election.
What's your motto for being a successful agent? The three H's: be happy, hardworking and honest.