PrimeLocation
Moving home can feel like a mammoth task, but being prepared is half the battle. Take a look at our moving checklist to give yourself a head start.
September 2, 2014 00:00
Getting started
1. Before you even think about moving there are a few vital first steps to take. You'll need to confirm your mortgage with your lender, instruct a conveyancer to carry out the legal work and commission a survey (if you need one) on your new home.
2. Decide on a moving date (usually the completion date) as soon as contracts have been exchanged.
If possible avoid Fridays and bank holidays when removal firms are in high demand and will be stretched (and may charge more). If you can take the time off, opt for off-peak times such as mid-week for a less stressful move.
3. Call in the professionals. Ask friends or relatives who have moved recently to recommend removal firms. Failing that, the British Association of Removers or the National Guild of Removers and Storers will be able to supply names of approved members in your area.
They operate within the terms of a code of practice and offer an independent conciliation and arbitration service in case of complaint. Find out more information on how to choose a removal company.
Top tip
If you're looking for an interactive checklist to tick off as you traverse your move, then head to our sister site, Zoopla.
There you'll find an entire section dedicated to moving, including a comprehensive moving planner for buyers and renters. This list will take you from the point of offer accepted all the way through to collecting your keys and registering with a new doctor.
You can also personalise the planner for your own move. Put your estimated move date into the planner and it will calculate what jobs you need to do when, and send you timely email reminders to keep you on track.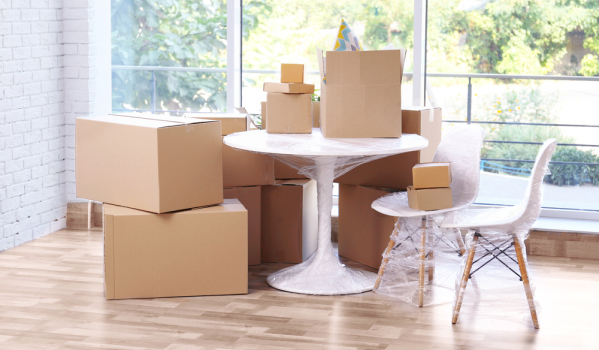 Organise your move
1. To avoid any nasty surprises, ensure your possessions are insured for transit. Most removal companies provide this but check what it covers and whether there are exclusions. For example, anything you pack may not be covered by the removal firm's insurance. And if you are planning to transport any precious items yourself, check that these are covered when in transit by your contents insurance.
2. Hire professional cleaners to give your new place a thorough going over before you move in. Some removal firms will arrange to do this. No one wants to arrive late in the night at your new home and then have to get up in the morning and start a taxing spring clean.
3. Before the removal firm arrives, have a clear out. Keep in mind William Morris' interior design mantra that "everything must either be useful or beautiful". Valuable items that are no longer needed can be auctioned or sold to a second-hand furniture dealer. Other items can be donated to charity shops or recycled.
4. If you have children, you may want to arrange childcare for the day. The same advice goes for pets who may be best off staying at kennels or a cattery, just make sure they have identity tags with their new address.
5. Compile a fact file for the people who are moving into your property, such as instruction leaflets and service information for the heating system and appliances you're leaving, together with details of rubbish collection, milk deliveries, recycling schemes and so on.
6. Round up all the keys to your home, including those left with neighbours, nannies and relatives, and give them to your solicitor or estate agent.
7. Make a scale plan of each room in your new home to give to the removal team so, in theory, they know exactly where everything is to go. Colour code packing boxes, cases and furniture in the hope that this will mean it ends up in the right rooms.
8. Final preparations should include making an inventory of everything to be moved, advising the post office to redirect your post and cancelling the milk and newspapers if you have them delivered. If you are moving to a different area, register with a new GP.
How removals firms work
Who to use?
Most people book a removal firm as soon as they exchange contracts and the completion date is set and get at least three estimates from different firms. Don't automatically accept the cheapest - you tend to get what you pay for. When comparing estimates, make sure you are comparing like with like. Are packing materials, boxes, cartons and crates and VAT all included?
What to do once they are booked in
A few weeks before the move, the removal firm should send someone to do reconnaissance. Now is the time to point out anything that needs special care and attention such as antiques, computers or pictures. This is particularly true of pianos - every removal firm's least favourite item - which require special preparation for a move and sometimes need winching out.
Take pictures and measurements of your new home to show the removals firm so they can work out how tricky access will be. You may also need to buy a visitor's parking permit for the lorry if there is a local Controlled Parking Zone. Also, if your existing and new home feature entrance gates, measure their width - it will help them work out which lorry to send.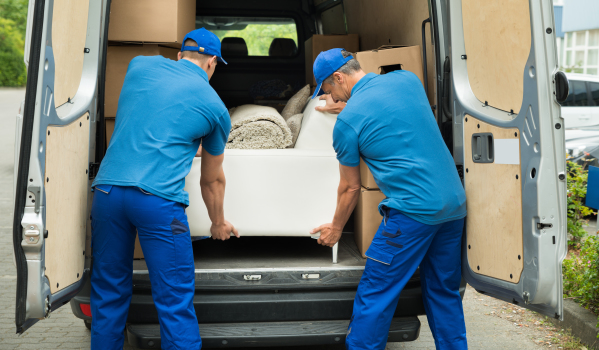 Estimates
Any unexpected problems can add to the cost of a move and should be considered in the estimate. Don't accept one over the phone. All quotations should be in writing and include pricing for packing, loading and unloading, storage (if required), special handling for breakables and valuables and any other special requests, such as curtain hanging and cleaning.
When you accept an estimate, insist that a written quotation is sent to you as soon as possible. Establish a written timetable with the removal firm and check the foreman has all the necessary details. Make sure the removal firm has a clear map showing how to find your new home.
Who to tell you're moving
Telephone and internet service providers

TV licensing. Your TV licence doesn't automatically move with you when you move house and if you don't you could end up being unlicensed in your new home, even if you paid for a licence at your old address. Fines run up to £1,000, so it's worth making sure you're covered

Bank, building society, pension provider and any company you have loans or investments with

Credit card and store card companies

Inland Revenue

Local council (tax)

Subscriptions to magazines and charities

Employers

The schools your children attend

It is a legal requirement to notify DVLA and renew your driving licence and vehicle registration document

Friends, family and colleagues
How storage firms work
Storage companies will accept anything as long as it isn't perishable (food, plants, etc), flammable (noxious chemicals), illegal (drugs, cash waiting to be laundered) or alive (pets, unruly children). Expect to be charged for packing, delivery to and from your house, the amount of space required and the length of time items are to be stored.
Insurance can be arranged through the storage firm or through your household insurance. Make an inventory of everything in storage in case anything is missing when it is all delivered to your home.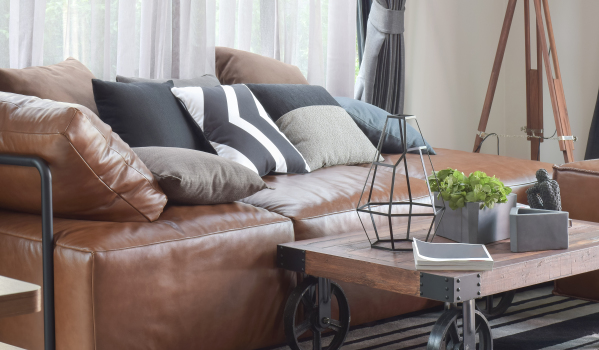 The day your move home
1. Ensure the foreman has a layout of your new home so furniture is put in the correct room and that the removal firm has access to your new home. Many moves go wrong when removal firms arrive to unpack and there's no one there with keys, or have the wrong keys. Upon your arrival, read the meters and check that the phone, security alarm, electricity, gas, central heating and water work.
2. Ensure all items that were included in the sale such as carpets, curtains and light fittings are there. If there is anything missing, contact your solicitor. Alert your surveyor immediately to any serious faults in the building that were missed in the original survey.
3. Think about getting the locks changed on your new property - you never know who the previous owners may have given spare keys to in the past.
4. Even if everything is in order and has run smoothly, the chances are by the end of the day you'll be too shattered to move, so collapse on the sofa, order a takeaway and crack open a bottle of champagne.
The luxury approach - get a moving specialist in
If you want someone else to handle the moving process for you, from hiring the removal firm, transferring utilities and organising change of address cards, consider appointing a moving specialist.
Related information
Some information contained herein may have changed since it was first published. PrimeLocation strongly advises you to seek current legal and/or financial advice from a qualified professional.