PrimeLocation
Whether you're selling because of stricter government regulations, or just want to free up some cash, here's how to sell your property with a tenant in place.
May 18, 2018 00:00
Two in 10 landlords plan to reduce the number of properties in their portfolio in the next year - making it the highest level of intended property sales in 10 years, according to the National Landlords Association (NLA).
The buy-to-let market has experienced a downturn over the past few years, with increasing government regulation squeezing profits.
These include the withdrawal of mortgage interest relief for higher and additional rate tax payers, a 3% stamp duty surcharge on purchases of additional property, and the banning of upfront letting fees for tenants.
But an important consideration on selling a rental property is what to do about the existing tenants.
Do you serve notice and put the property on the market vacant? Or should you market it as an investment property and allow tenants to continue their tenancy with a new landlord.
Here we explore the options along with the help of experts at Yopa, the online estate agent.
Selling a house or flat with tenants in situ
The main benefit of selling a house with sitting tenants is that it can cost you less over the short term.
Properties in some areas can take several months to sell, which could result in a loss of income if the property is empty.
If you have a property being rented out at £900 a month, a 20-week period without the tenant in it could cost you more than £4,000.
For properties in more desirable areas, the house could sell in as little as six weeks. This assumes that everyone is highly organised and there are no major hold-ups regarding surveyors or local councils.
In some areas, councils can take four to six weeks to come back with the required searches, which costs you more than £1,200 alone – and that's before taking into account the amount of time it takes to put the property on the market and get to a stage where an offer is accepted.
Sitting tenants can also be a great selling point if you want to market the property to fellow landlords.
Having a tenant in the house already means that the new owner is guaranteed an income from the start and doesn't have to market the house after they've bought it, or worry about refurbishing and furnishing it.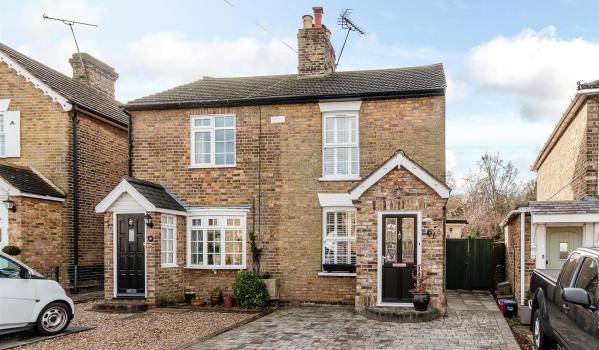 Logistics
A tenancy contract will usually contain a clause to specify that where a landlord intends to sell, tenants must allow viewings.
You will have to ensure that they have appropriate notice for each house viewing, typically 24 to 48 hours. Check what's in the contract. If there's nothing, you will need to rely on the goodwill of your tenants.
There is also the matter of the deposit. Transferring the deposit is relatively simple, but the exact process will depend on the scheme used.
Rebecca Johnston from tenancy deposit protection scheme TDS says: "It's the responsibility of both the current landlord and the buyer to manage what happens with the deposit to ensure that it remains protected."
In England and Wales there is a choice of insured or custodial schemes to protect tenancy deposits and they both work slightly differently in the case of tenants in situ.
In the insured scheme, as part of the sale, the seller should agree to pass the deposit to the buyer who will need to re-protect it.
In the custodial scheme, the buyer will need to register an account and the seller should instruct the scheme to transfer it into the buyer's deposit account.
In Scotland, the Scottish Government have only authorised a custodial option and the process is the same as for England & Wales.
Northern Ireland has both custodial and insured schemes which operate in the same way to England & Wales with regards to tenants in situ.
Potential hiccups
The tenants could decide to leave during the time the house is on the market. Especially if they are subjected to too many viewings and disturbances.
So it's important to keep them happy throughout the process and make sure the agents are being sensitive to the situation and not trying to book viewings at 9am on a Saturday morning, for example.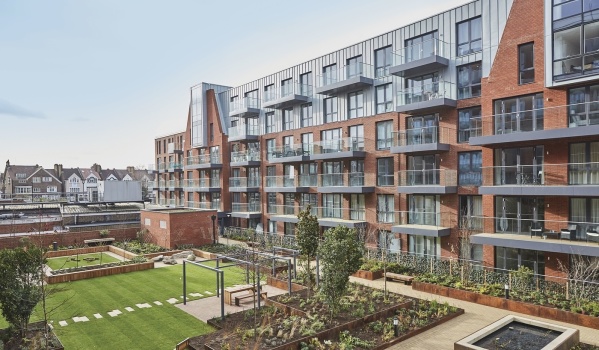 The sale
If a property is sold with tenants in situ there should be almost no impact on the sale. The contract of sale will specify that the property is to be sold with sitting tenants and include their names, rent paid and the terms of the tenancy.
It is a good idea to ensure that the conveyancing solicitor has some experience of similar transactions, as this can make matters more straightforward.
They will need to confirm details of the tenancy and that rent payments are up to date, but this information should be provided by the vendor.
You will need to ensure there is a valid gas safety certificate and that furniture is safety compliant (fire retardant) as the buyer's solicitor will be checking on these.
There should be no impact on the tenancy.
The new landlord must notify the tenants that the old landlords' interest has been assigned to them in accordance with Section 3 of the Landlord and Tenant Act 1985 and provide their details. This can be done in writing through a Section 48 notice.
Selling an empty property
Your property might appeal to those looking to buy their own home as well as other landlords.
Marketing to both gives a much wider audience and arguably more chance of selling. But this means evicting tenants and marketing it once it's empty.
When you sell a house without tenants, you can also give yourself time to repair the property and make it look more desirable. Because tenants are not responsible for wear and tear, they have no incentive to replace items that are looking worn, such as carpets.
All the little repairs needed take a little time and money, but a more desirable-looking house could mean you gain thousands on the sale.
If you're in a fast-moving area, it may be better to sell a house without the tenants, as you may be able to achieve a higher price.
In slow-moving areas, however, you may prefer to keep the tenants in situ so that you can keep the money trickling in while you wait for a suitable buyer.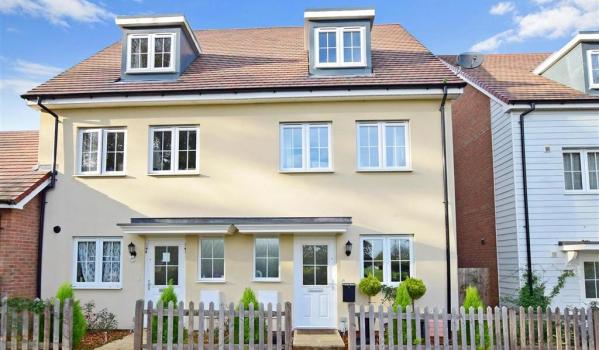 Logistics - how to evict tenants
Most tenancy agreements these days are 'assured shorthold tenancy' (AST) agreements. This means you would evict a tenant through a 'Section 21' notice, where two months notice must be given to bring the tenancy to an end.
You need to check the terms of the contract to find out the first opportunity for serving notice. Some ASTs protect tenants for the first six months.
The Section 21 notice does not require you – by law - to give any reason as to why you have asked them to leave, but it's good for personal relations that you explain the situation.
Even if they were planning to stay for the long term, they might be more understanding if you reveal the genuine reason, so try your best to keep things friendly.
Potential hiccups
If the sitting tenant does not leave by the agreed date then you can commence proceedings and apply to the courts.
This can cost hundreds of pounds and take a few months, so be prepared for a battle. However, it can be common for them to then leave before or even on the day of the court date.
If the market is particularly slow, you might find the property might not sell for many months. It's important to bear in mind that once a Section 21 notice has been given under a fixed term AST or a periodic AST, possession proceedings must be started within six months of the date the notice was given. Failure to do this will result in the possession notice becoming invalid and a new one being required.
The sale
The house must be vacant before an exchange of contracts is made to ensure there are no complications.
You will need to provide confirmation to your solicitor to pass on that the property is now empty. It is then likely the buyer will want to view with their own eyes that the property empty before signing on the dotted line.
You might also be interested in...