PrimeLocation
The tax year ends on 5 April, so time's running out to take advantage of your tax-free savings allowance. With cash ISAs offering low returns, property could prove a better option.
Savers can squirrel away up to £20,000 in an ISA before the end of the tax year on 5 April – which means you haven't got long to act.
But with cash ISAs paying such low returns, PrimeLocation partners, Bricklane.com, are offering an alternative way to take advantage of tax-free returns.
A Property ISA from Bricklane.com allows you to invest in the residential property market from as little as £100.
Property ISAs are similar to stocks and shares ISAs. Any cash you invest is pooled with that of other investors and held in a fund (called a Real Estate Investment Trust or REIT), which is then used to purchase buy-to-let homes in UK cities.
Bricklane offers a choice of two funds, one focusing on London properties and the other on bricks and mortar in a mix of Leeds, Manchester and Birmingham.
Your investment tracks movements in the value of these properties – and you receive rental income on top. As the account is ISA-eligible, both your income and equity gains will be paid to you free of tax.
But, like all investments, the value of your fund can go down as well as up. With that in mind, it's important that you fully research and are aware of the risks.
With the help of Bricklane.com, we've also compiled a list of Q&As to help.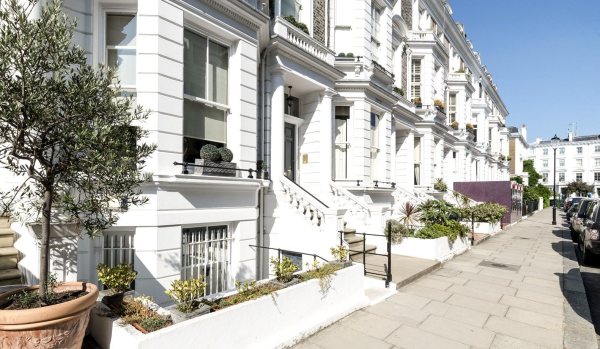 Now you can invest your tax-free allowance in residential property
Q. "I've had my ISAs for years. Is it really worth transferring them into a Property ISA – and why?"
The main reasons to consider transferring your existing ISAs to a Property ISA are:
It's an alternative for savers who are fed up with their cash ISAs delivering rock-bottom returns. The returns on Bricklane.com's Property ISA returns are driven by rental income and property value changes, and have been strong to date (8.7% in the first year in our Regional Capitals fund*).


Many people who used to be interested in investing in property through buy-to-let are now being put off by the new tax penalties. Bricklane.com's Property ISA provides a tax-efficient way to invest in UK residential property, with no tax on gains or income.
Any decision should be made based on individual circumstances, and unlike with a cash ISA, your capital is at risk.
Q. "Is this peer-to-peer lending?"
No. Peer-to-peer platforms lend your money to other individuals or businesses. With a Bricklane.com Property ISA, you own a share of the properties in the fund.
Returns from a Property ISA are made up of rental income and changes in property value
Q. "How and when can you take your money out – and are there penalties?"
There is no minimum term on investments or penalties for withdrawals. You can request your money back at any time by offering your shares for sale to other investors through the platform.
Transactions are completed at two-week intervals. If - in exceptional circumstances - there are no buyers, you can offer your shares at a discount if you want the money quickly.
Alternatively, you can wait to sell them at market value which could take three months or longer. Just like property, a Property ISA through Bricklane.com should be viewed as a long-term investment (and that your capital is at risk).
Q. "How is my money protected?"
Investments in Bricklane.com are held by a custodian bank. The first £50,000 of your cash is protected by the FSCS in the unlikely event it was to become insolvent. FSCS won't protect you if your investment doesn't perform as expected.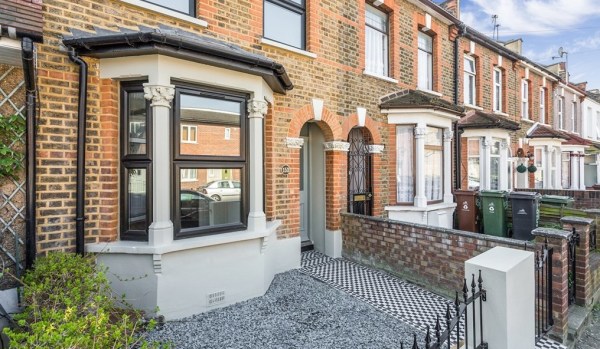 You can transfer your existing ISA balances into a Property ISA
Q. "What about investments of more than £50,000?"
The fund's investments are made in real bricks-and-mortar property which has historically proved a secure long-term investment. But all investments are also held independently from Bricklane.com and safeguarded by an FCA-authorised depositary.
Bricklane.com is also partnered with some major organisations. Deloitte is its fund auditor and Allsop its independent property valuer.
Q. "Can I transfer existing ISA balances across?"
Yes, you can transfer across any existing ISA balances when you open the Property ISA. Once you've completed the form, Bricklane.com will handle all communication with your existing ISA manager.
Q. "Is there a maximum I can save into a property ISA?"
There's no upper limit to amount you can save, it's just that the tax-free element on the returns are capped to your annual ISA allowance or – if greater – the value of your existing ISAs if they've been transferred from elsewhere. Bricklane.com has investors from £100 up to well above £100,000.
Q. "What expertise does the Bricklane.com team have in property?"
Among the team are investment advisors who have more than 100 years' combined experience at senior levels in the property industry. This includes Chris Strickland (former chair of the Peabody Trust housing association) and Will Rowson (former chief investment officer of CBRE Global Investors EMEA). All acquisitions are approved by Craig Hallam who's transacted more than £5bn of UK residential property.
Capital is at risk
As with all investments, the value of Bricklane.com investments can decrease as well as increase. It could take the time it takes to sell a property, or longer, to get your money back at an acceptable price. Projections are never a perfect predictor of future performance. A stocks and shares ISA may not be right for everyone and rules may change in the future.
ZPG Limited is an Introducer Appointed Representative of Gallium Fund Solutions LTD (Reference number 487176) which is authorised and regulated by the Financial Conduct Authority.