PrimeLocation
Plenty of us will be vacating our homes for a great getaway over the long weekend. But we're not the only ones who know this…
April 30, 2018 08:00
When you're planning for a long weekend away, your main concerns are likely to be: have we packed everything we need? Have I remembered to print those travel tickets or booked the taxi to the airport?
However, it's just as important to consider that your home is likely to be left unattended for a long time.
You want peace of mind that you will return to everything as you left it, without any nasty surprises.
Insurers Neos have put together these five top tips to keep your home safe whilst you're away this bank holiday weekend.
1. Notify a neighbour
It can be useful to let a trusted neighbour or family member know that you'll be away for a few days.
They can keep a pair of eyes on the house and even visit every couple of days to check everything is okay.
It makes it look like someone is coming and going and can deter anyone that might be monitoring your home.
You can also use smart home technology, which sends a notification to their phone if something does go wrong, so they can check in and help out.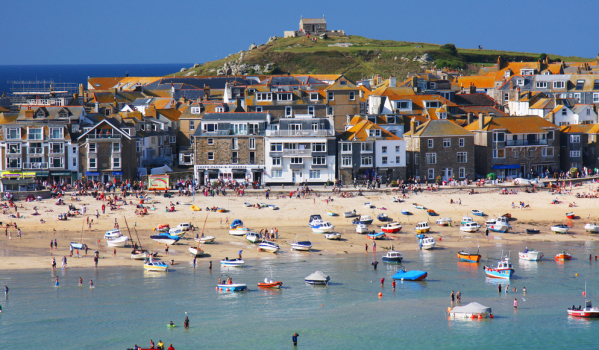 St Ives might be calling for a Bank Holiday escape, but make sure your home is safe and secure first
2. Get smart
Smart technology is your best friend if you're leaving your home unattended, whether for a holiday or just when you're out at work.
As well as smart doorbells, indoor security cameras can be controlled from your smartphone so you can see if everything's alright whilst sipping on a cocktail.
Some smart home tech, like Neos, can also monitor your home for leaks and smoke, as well as unwanted intruders.
If anything is detected, you can get an alert on your phone and take steps to rectify the situation.
Smart lights can also be set up to make it appear as someone's home to deter burglars.
3. Don't broadcast
As much as we like to talk about going on holiday, it's important to keep this off of social media.
Smart thieves will watch not only your home but can also check your social media channels to find out exactly when to target you.
It's best not to broadcast the fact that your home will be empty.
4. Contact your alarm company
If you have a security system in place, notify the company that you'll be away and get a friend or neighbour set up with access and key holder information.
That way you can alarm the house, and someone can still pop in to check up on things.
It's also worth checking that your alarm system has recently been serviced and is working as it should be.
5. Consider the weather
At home that is! Even if you're heading off for some sun, the UK weather can turn quickly.
Consider items in your garden that could blow over in strong winds and think about clearing gutters before you go away.
If loose leaves and debris block up the gutters, it can fill up, overflow and eventually pull the gutters loose.
It might also be wise to ensure any bins are secure, and split rubbish bags can be a real give away that the house is empty.
You might also be interested in...