PrimeLocation
One key area of home improvement growth has been extending or converting lofts to create additional living space. But what else can you do with a loft room, asks Barry Cashin.
June 1, 2009 10:30
In light of the recent difficult market conditions, many homeowners have elected to stay put rather than risk potential financial loss selling their home.
Extending or converting loft spaces to create additional living space has been a popular focus recently. But an extra bedroom is not always the number one priority.
We take a look at three ideas: a cinema room, home office and a playroom to transform a completed loft conversion, all within the realm of the competent DIYer.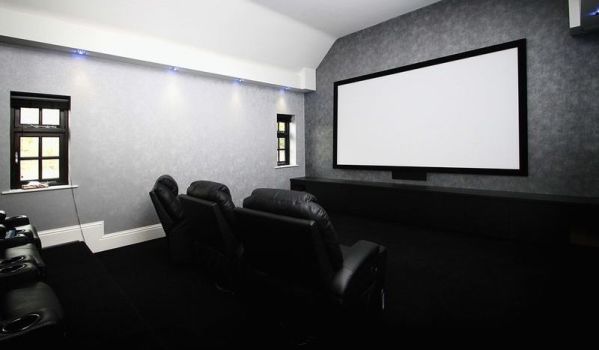 Create a cinema room
With the advent of flatscreen plasma and LCD technology, realistic cinema quality viewing pleasure is within the means of the average householder.
What better way of utilising a little used loft space than to create a bespoke cinema room for friends and family at weekends?
Things to consider
Power
A cinema room will need an adequate supply of electric sockets so before you construct the main layout, ensure that suitable power and sockets are installed by a fully qualified electrician.
Lighting
The key enjoyment of any home cinema experience is when the lights are turned off and the panoramic screen does the talking.
Ambient spot lights are best here so go for miniature spots controlled in blocks of six from a dimmer switch. For added luxury, go for remote control operation so you can sit back and do everything from the comfort of the viewing couch.
Which screen?
Although digital light processing and rear projection screens are an option, such systems tend to be prohibitively expensive unless one has a limitless budget.
However, you can still create a superb sound and vision experience with LCD or plasma television sets and with the recession biting, many brands are fighting to offer competitive consumer deals, so shop around.
Mounting your screen on a wall instead of having it standing on the floor will reduce vibration to the rooms below. Another option is to build a false wall painted black and flush mount the screen within it, giving a totally realistic cinema visual experience.
Sound & Vision
Picture quality is key in a cinema room as the screen is the main focus. Screen size should therefore be as big as the pocket allows.
To recreate authentic cinema sound, investing in a home cinema surround system is a must. Sound systems usually come in three different formats depending on the number of speakers.
The most popular system is the 5.1 which should consist of a central speaker (for dialogue), two front speakers (which emit film action sound), two rear speakers (atmospheric sound) and a sub-woofer (a floor speaker for bass sound).
Cabling
The more speakers your sound system has and the more circuitry you use, the more cabling you will require, so invest in cable tidies such as those sold by The Plasma Centre to keep all loose cables together within a single sleeve.
Difficulty level: 3/5
Tools you'll need:
Screwdriver set
Adjustable spanner
How to do it
1) Work out where you want the TV and create a false wall on which the TV is to be mounted or flush fitted. A wall can be something as simple as 18mm MDF screwed onto timber studwork, or can be a studwork or plasterboard finish professionally installed by a builder.
2) Mount your TV using the appropriate wall mounting bracket.
3) Install surround sound speakers for best sound effects. Connect to TV and devices below.
4) Connect peripheral appliances such as DVD or Blue Ray players using HDMi cables for optimum sound and picture quality.
5) Check all connections before switching on. Test picture and sound system adjusting levels to suit your own personal taste.
6) Arrange seating a suitable distance from the screen, usually three metres or more and centrally to get the best sound effects.
7) Rip open a box of popcorn and begin enjoying your own home cinema.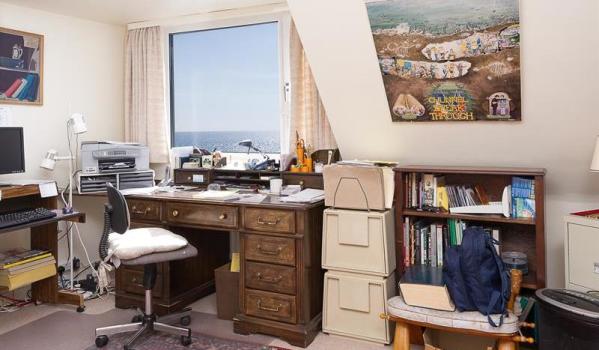 Make a home office
Nearly one million people now work from home. For most self-employed people, working from home usually means a cramped desk in the corner of the sitting room, or even perched on top of the kitchen table.
But who wants to do business with a keyboard caked in rice crispies? Far better to create a smart, professional office set up within the loft.
Things to consider
The vast majority of home workers have a basic set of requirements: adequate power for a PC and peripheral devices such as printers, faxes etc, plus a working telephone point.
As you begin to plan your overall office design, make sure to incorporate all the technological services you'll need to conduct your business in a professional manner.
Storage is key to any efficiently run home office. In planning the layout, remember to integrate plenty of floor shelving and, as much as we'd love to be a paperless society, adequate manual filing for paperwork.
Good lighting is essential for any home office situated in the loft. Even with panoramic Velux or Dormer windows, the loft will only enjoy a certain amount of natural daylight each day.
During winter and at certain times of the day (or night), light levels can get very low so invest in good, bright lighting, task lighting as well as considering mood lighting to ward off the effects of SAD which affects a high proportion of people working from home.
For more ideas on lighting see our feature, How to light your home.
Difficulty level: 2/5
Tools you'll need:
None except a basic toolkit to fit any flat-pack furniture.
How to do it
1) Ensure that all telephone, TV and electrical power points have been installed by the relevant services.
2) Situate your desk conveniently to access the main telephone and computer service cables.
3) Arrange shelving and filing systems so that everything is within easy reach. Try to create a working triangle similar to that recommended for kitchen task areas so that everything is easily at hand.
4) Connect, configure and test all PCs, laptops, modems and printers ensuring that you retain a spare draw specifically for PC materials and back-up disks (minimising down time is key for any business).
5) Now start doing business in your new, professional working environment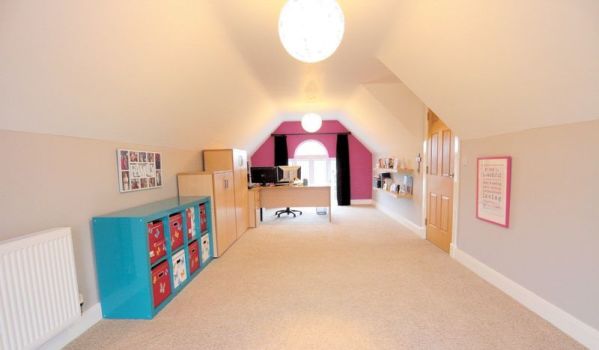 Child's playroom
If you have small children, the key priority for many parents is having a place where they can play in relative safety away from the main hubbub of the household, particularly during the long school holidays.
A purpose-built child's playroom keeps bedrooms tidy and is an excellent solution.
Things to consider
Particularly relevant for young children, colour and visual stimulation are vital to create and maintain interest in minds that can easily become bored - so think hard about paint colours, effects and themes.
Flooring should be safe, have a good grip, minimise tripping hazards and be easily cleanable. For many people, the ideal option is either real wooden flooring or laminate panels which can be easily fitted in a day.
See Easy Weekend Makeover: The living room for details on laying a wooden floor.
Organization and zoning
Depending on the size of the room, keeping toys and playthings organised will make your life a whole lot easier. Invest in some bright, colourful buckets and boxes from the DIY sheds to store toys in and create a colour code which encourages children to tidy away at the end of the play session.
For really young children for whom loft-time playing should always be supervised by an adult, zoning the room into various play areas will create interest and stimulation.
For example, an animal or nature corner, science zone and an area to paint will make the child want to learn more about the world around them and look forward to playtime in their own very special place.
You could also have a technology corner with some inexpensive gadgets and toys designed for children of a specific age group.
For older children, technology is a must so ensure that there is adequate power, TV points and PC hook up facilities so that school studies can be carried out in the evenings.
Difficulty level: 1/5
Tools you'll need:
None
How to do it
1) Taking the age of the child into consideration, plan the room with safety the number one priority. Ensure that the room has adequate smoke alarms, that all stair access points are safe, all fire risks are eliminated as much as possible and that any opening windows are fixed to allow adequate ventilation on hot days but not so wide as to allow a child access to the roof which could be extremely dangerous. A good idea too is to install a simple intercom system so that the child can call for adult assistance at any time. Better still, inexpensive CCTV systems can now be purchased for around £100 which allow adults to unobtrusively monitor activity, giving children freedom to play but parents peace of mind.
2) Arrange desks, storage, materials etc ensuring plenty of space between zones. A central floor area for activities such as dancing or exercise is a good idea.
3) Install CCTV and an intercom system and test for function.
4) Watch your children's minds grow as you create a stimulating environment away from the confines of the television set and PC games.
Related information
Some information contained herein may have changed since it was first published. PrimeLocation strongly advises you to seek current legal and/or financial advice from a qualified professional. If you have any queries relating to the content, please email editor@primelocation.com.