PrimeLocation
Add some star-studded glamour to your dining room by following interior designer Sarah Ward's tips.
It's that time of year again: Simon Cowell and a gang of aspiring stars have hit our TV screens. Yes, it's the X Factor. And in among the jaw-dropping performances this year, I've spotted one of the most stylish contestant houses to date.
Every part of this seven-bedroom mansion in Hadley Wood is impressive. It's sleek interior works from a colour palette of cool grey-toned neutrals with warm mink shades thrown in to add warmth and comfort to the bedrooms and seating areas. The rich hardwood flooring ties it all together, balancing out the light tones.
But what really stands out for me in this celebrity home is its dining room. While open plan kitchen/living rooms are still popular, especially in apartments or smaller homes, dining rooms are definitely experiencing a revival.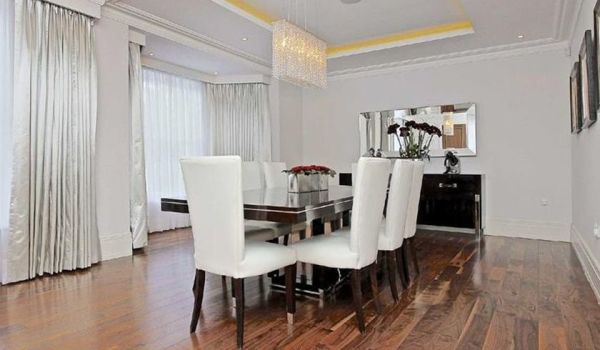 The dining table is, of course, the main focus of the room. But here, it is the accessories that make it spectacular. And the pendant above the table in the X Factor house mirrors both the shape of the table and its centrepiece without stealing the limelight. It gives purpose to that area of the room, where a table and chairs alone would offer no real direction.
While most of us don't have the budgets in X Factor proportions, you can still add sophistication to your dining room at home. Here's how.
1. Luxe version: This Retro Murano rectangular chandelier from Bella Figura starts at £5,220 and comes in two finishes: clear or smoke.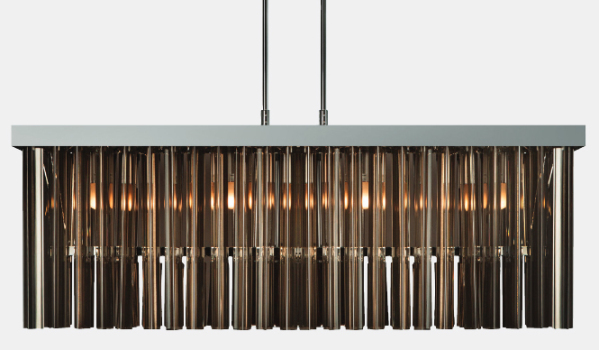 2. High street version: At £420 from John Lewis, this Emilia Jazzy ceiling light adds glitz and glamour to a dining room but without a super hefty price tag.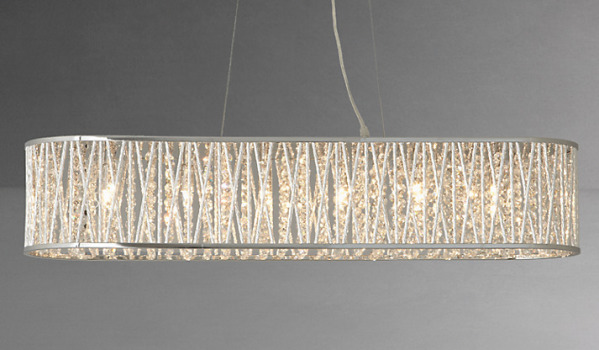 3. Budget version: If sparkle and extravagance isn't your thing, these vintage filament bulbs are perfect above a dining table. Bunched together or staggered in intervals, they add interest and individuality without breaking the bank. They cost from £9.99 from Not On The Highstreet.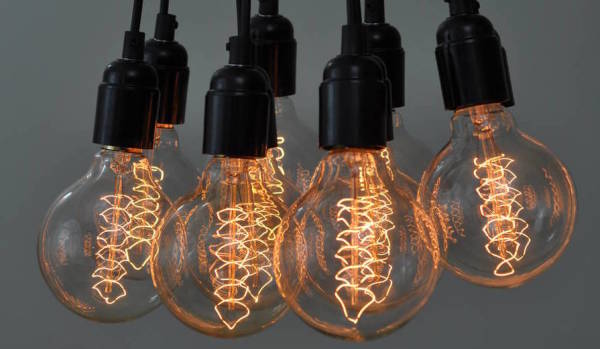 Sarah Ward is an award-winning interior designer and runs Sarah Ward Associates, based in William Morris Way, London, SW6.
What's your view? Tell us by posting a comment...