PrimeLocation
Why wait till spring? Now is the time to purchase a home, says Cheryl Markosky.
February 12, 2015 12:30
Many Britons believe you have to wait until the daffodils are blooming and the early dawn chorus of spring birds fills the air before you can put your house on the market.
However, there are a number of good reasons why waiting until the temperatures rise and spring has officially sprung might not make sense when it comes to selling a property.
Traditionally, winter was not thought a good time to move. Vendors - especially those selling country homes - preferred to wait until skies were blue and spring bulbs popped up to make their homes look their best in brochures.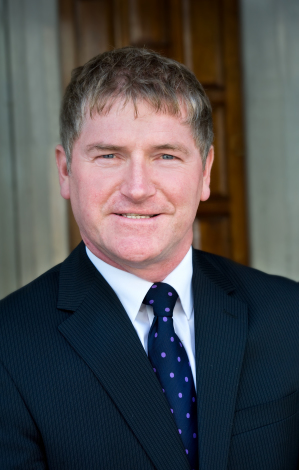 Hanging on until later in the year when many others have the same idea could be counter-productive, argues Chris Green of Green & Co in the Midlands.
"There are good opportunities for buyers looking now," he explains. "Those selling homes in the quieter winter period are generally more receptive to reasonable offers, as there is less activity."
With the Government's Help to Buy scheme for those wanting to get on the property ladder, more competitive mortgage products and interest rates likely to remain where they are for the next 18 months or so, Green feels all the key factors are in place to inspire confidence in the market.
He recommends buyers look at homes that need a bit of attention. "There's some added value there and equity will build up once you've carried out work to improve the property. Often, what needs doing is superficial and won't cost a fortune – you can renovate a kitchen for less than £5,000 and a bathroom £500."
Green's also witnessing re-pricing of homes in some new developments around Birmingham and in other parts of the Midlands. He says you might be able to negotiate the price down or get extras, such as parking or an upgraded kitchen, thrown in.
Although you pay a premium for a new home, if it's of good quality you could do well, he adds. "It will be maintenance-free for a few years, saving you time and money. Purchasers should look at the whole of the market, as it depends on their circumstances. There are pros and cons for new build versus older re-sale properties."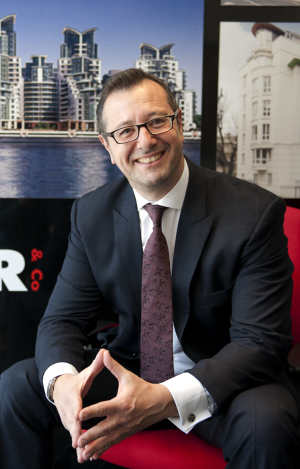 Developers don't wait for spring these days to sell their wares – so why should buyers, asks Robert Fraser of London new home specialist, Fraser & Co.
You need to keep your ear to the ground to get a bargain, he suggests. "Builders are usually happy to sell the last couple of homes at a lower price, so they can leave the site and move onto the next project."
Equally, being one of the first to buy – before prices are pushed up – can be a wise option too.
With a strong lettings market currently, Fraser says he wouldn't hesitate too long to purchase a new build property. Tenants like the convenience of living in a hassle-free, contemporary home, and this market is tipped to grow over the coming years.
And it's not only tenants who have entered a brand new world. The younger generation is moving its allegiance from period property to newer apartments, he believes.
"A lot of young people are moving into regenerating areas, such as Colindale. They're still relatively close to London's centre, but get to live somewhere new where they get a choice of colours, tiles and specifications."
And the majority of these purchasers aren't waiting for spring, Fraser sums up. So, why would you want to lose out while they pick up the best properties?
British home bargains
Three bedroom terraced mews house in London's swanky Knightsbridge that's been reduced in price. Okay, £3,850,000 might still sound a bit steep to some, but selling agent James Bailey of Henry & James points out that the five-storey property works out at only £1,791 per sq ft, compared with over £3,000 per sq ft, which is typical in the area.
The perfect four bedroom family house can be found at Curdworth in the Midlands – that's even more tempting since the price was cut after Christmas to £335,000. You save on Stamp Duty rates too. It is on the market with Green & Co.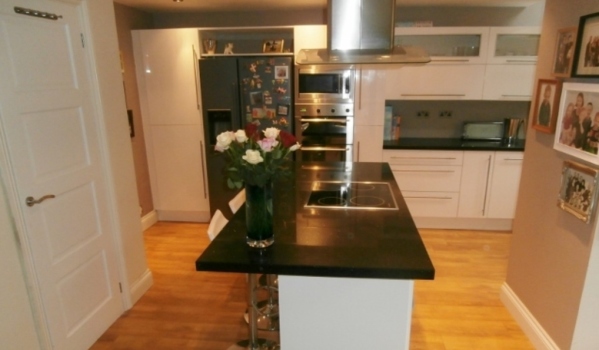 Look for good transport links, such as Crossrail, that's about to transform London and surrounding areas. This two bedroom apartment with balcony, only 50 metres from Abbey Wood rail station, is predicted to rise in value as much as 23 per cent when Crossrail arrives in 2018. Fraser & Co is selling the property.