PrimeLocation
Dreaming of a different life somewhere new? We talk to three different families about why they decided to make the leap and how it all worked out for them.
Plucking up the courage to make the big move and live your dream life isn't always easy. We talk to three families who did just that and here they tell us why they did it, how it all went and why they're not looking back.
Professional couple Lauren Lunn Farrow and her husband Alan, both 34, were looking for a different way of living. They moved from a small London flat to a detached house with land in west Berkshire in summer 2020. This is their story...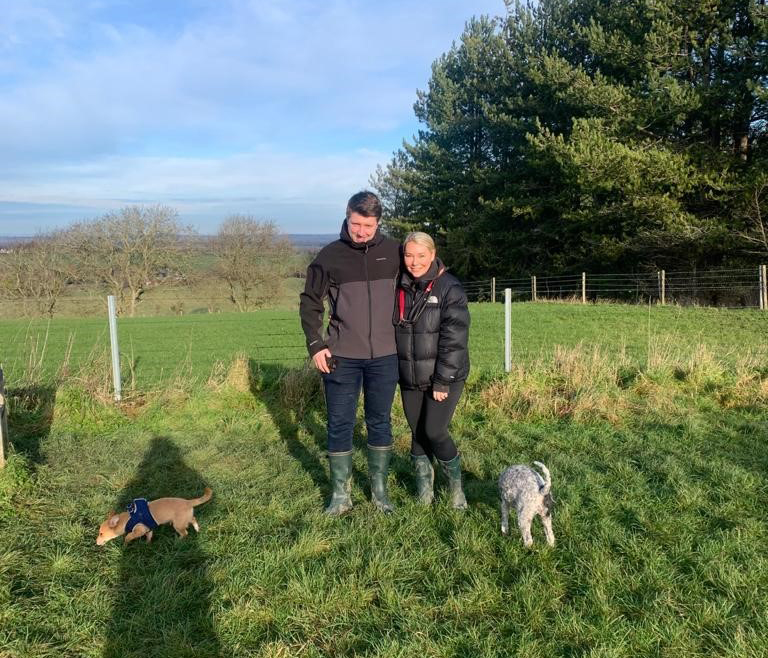 'Even before the pandemic hit, my husband and I had been thinking of moving out of London,' says Lauren. 'I'd lived there since I was 18 and I was ready to go back to Berkshire and be nearer my family. Alan was also feeling ready for a more outdoorsy lifestyle. By the time we were in the thick of the heatwave of the first lockdown in a flat with a tiny garden, we thought, 'What are we waiting for?'
'Every time the lockdown rules were slightly relaxed, we found ourselves gravitating towards nature in places like Richmond Park. I also started to realise that running The Expert Agency, which I'd set up in January 2020, was more than possible from home and that my husband would probably wind up working from home more too. So it was really a no-brainer.
'Everyone thought we were crazy because the house we ended up buying was the first and only one we looked at. But I knew houses like this. Lovely five bedroom homes with three separate gardens in just over half an acre didn't come up very often, so we pounced. And we haven't looked back, especially as we're now expecting our first child.
'I love having my mum, grandma and cousins living nearby. I love the setting of our new home too - out of my office window, I see lambs and daffodils. My husband goes out for three hour bike rides every weekend and we regularly walk our dogs on the Downs.
'Before we moved, we made a list of things we wanted from a house and were careful to think in the longer-term. Where we had different ideas, we tried to compromise – my husband wanted a new build and I wanted an old thatched cottage, for example, so we wound up going for a fairly new build but with character.
'I'd advise people to decide on an area and stick to it. We did that, then spent hours looking on Zoopla and making sure we were alerted to houses coming up before other people were. It all helped enormously in finding our dream home.
'Would I do anything differently? I'd have measured some of the rooms and been more patient before I shopped online only to find things didn't fit! It was just that every home and garden shop felt like an Aladdin's Cave going from a small flat to a big house.'
Emma East, 31, and partner Alex were looking for more space for their three daughters, Olivia, aged 10, and Sophie and Isobel, who are both eight-years-old. They moved from a terraced house in Buckinghamshire to a detached home in Hertfordshire in February 2021.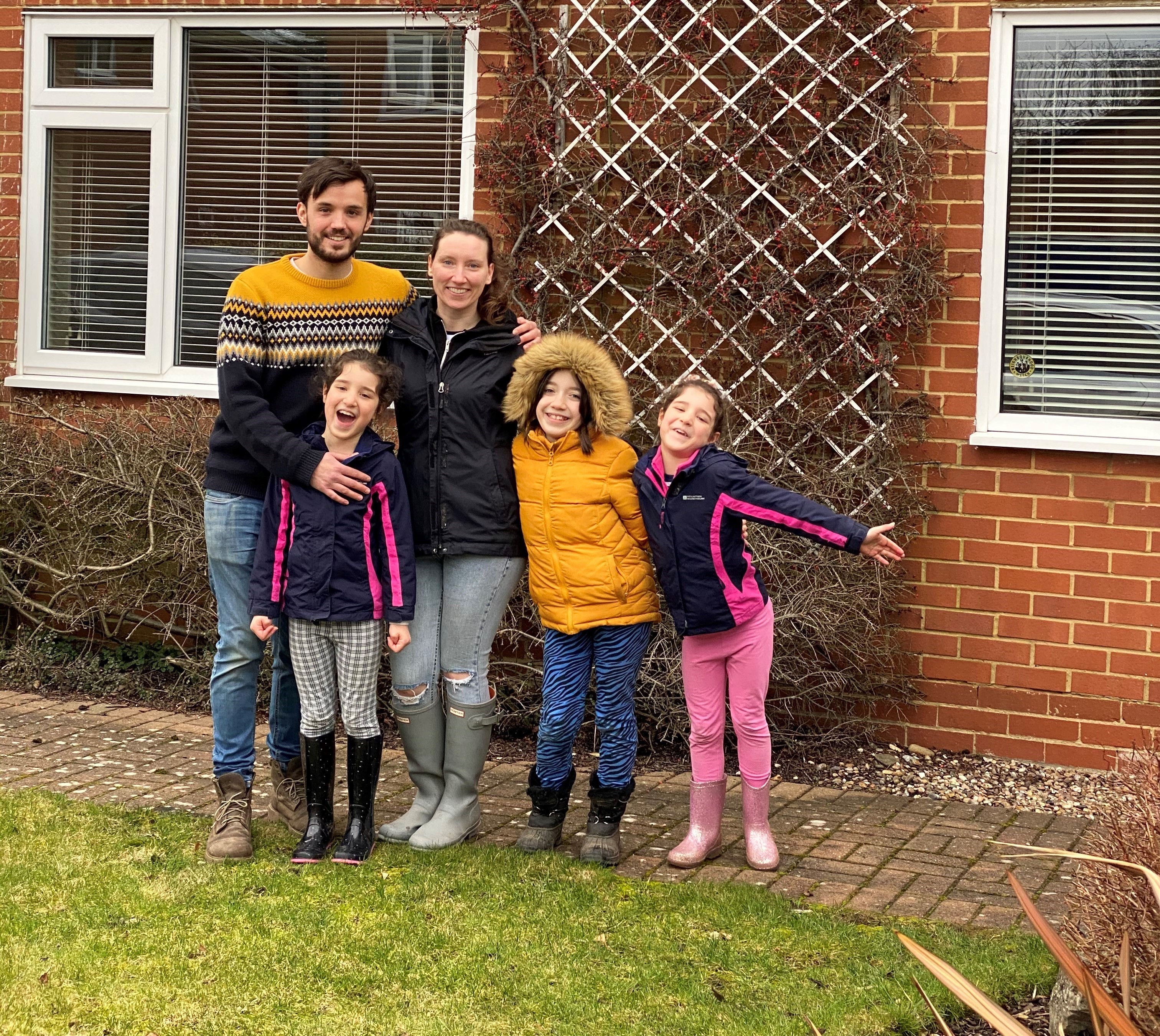 'I loved our Victorian terraced house, but as the girls got bigger we found we needed more space,' says Emma. 'Specifically, we wanted to go from three bedrooms to four so the girls could all have their own bedrooms. We also wanted a larger garden for our two dogs and, ideally, to be nearer the countryside.
We'd had our house on the market before the pandemic but when it still hadn't sold after six months, we took it off. Then, when the first lockdown hit, we realised just how much we wanted to move and we put it back on at a lower price.
'We just felt like we were on top of each other all day every day. And even though we could go out for exercise once a day, it just never felt enough – either for us or the kids, and especially not the dogs. There wasn't even enough room in the garden to throw a ball.
'We had lots of viewings but no offers. Then, eventually, towards the end of the year, we got one – lower than we wanted but not too much. We were lucky to find our dream home straightaway - a 1970s four bedroom detached house on the outskirts of a rural market town, with plenty of opportunity to extend it.
'It wasn't the easiest move – slow solicitors and Covid held things up, which was stressful, but it all felt worth it from the moment we moved in.
'Although we're not completely out in the sticks, we are surrounded by fields and there's a canal really nearby. The beautiful Ashridge Estate is just a short drive away and because we're in a cul-de-sac, the children can ride their bikes safely straight from the house. This would be unthinkable before as we were living on a main road. We love it.
'There are lots of things I'm glad we did. One of them was decluttering and packing as soon as we put the house on the market – it saved us so much time later down the line.
'I was also pleased we involved the children right from the beginning because it helped them to feel in control of what was happening. We made sure we found out about things like how near the local supermarket and schools were before we put in our offer and that helped to avoid any nasty surprises.
'If I'd have done anything differently, I'd have locked down the completion date from the start – that would have saved a big headache.'
Retirees looking to downsize, Myrtle Mason, 80, and her husband Barry, 75, moved from Northern Ireland to Worcestershire to be nearer their daughter and her family in December 2020. Here's what they told us...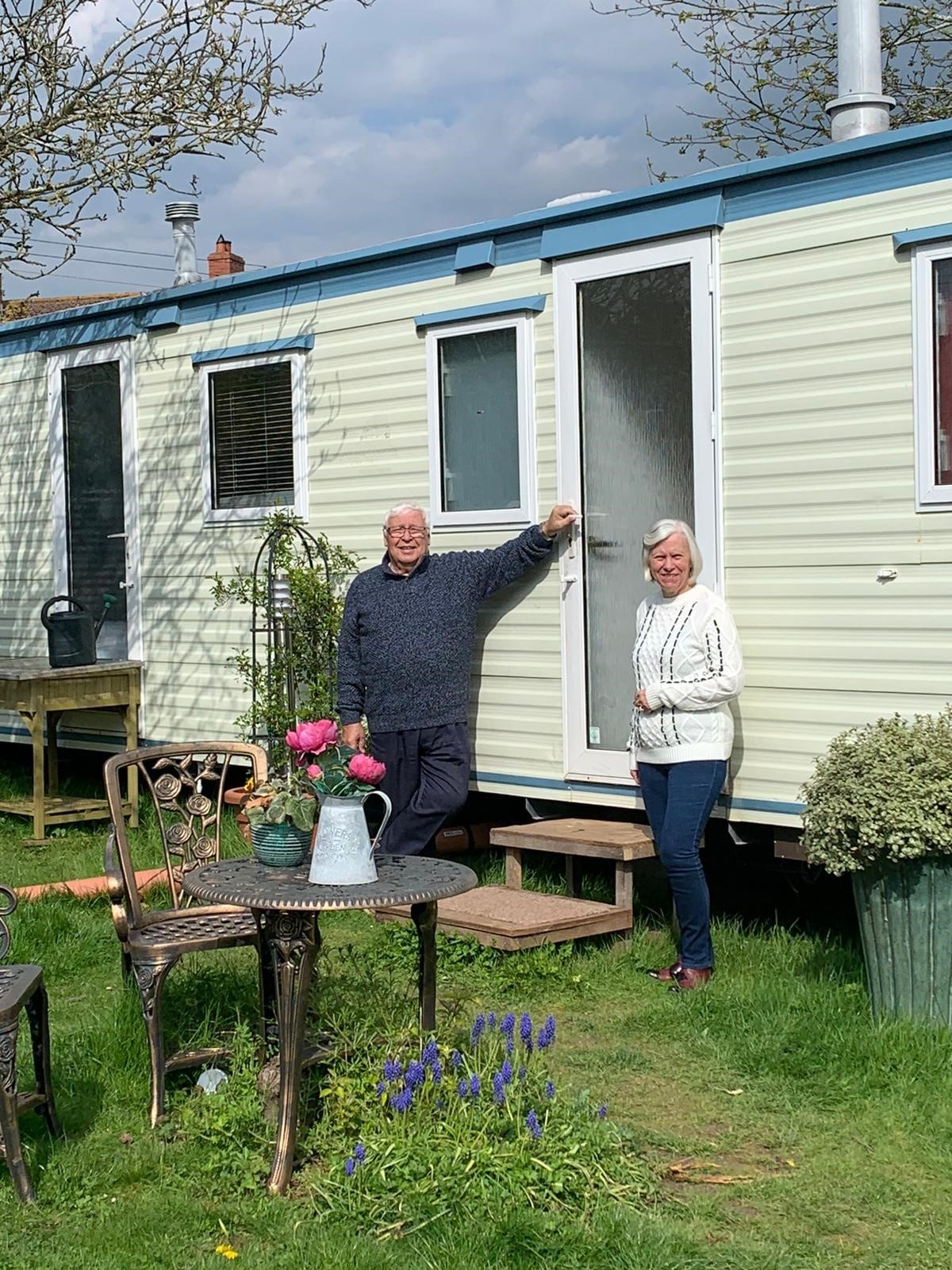 'Back in 2006, when we were in our 60s, we decided to build our dream home in a remote area of Northern Ireland, where we lived very happily for 12 years,' says Myrtle. 'Our daughter Tammy loved visiting with her husband and their two boys and at one point, they even thought about moving out there themselves, although something always got in the way and it never quite happened.
'As we got older and some health problems hit and we decided to move back to England to be nearer Tammy. Then she suggested we could all move in together! The idea was to get a family home for them with an annexe for us. It made complete sense – financially and practically, especially as we don't drive now.
'We decided – although this is the bit we regret in hindsight – to buy separate houses within five minutes' of each other in a new estate as a stop gap for a few years.
'We were after an equestrian property for Tammy because she has horses, with either an annexe or scope to build one, in an area not too far from the boys' schools. Our criteria was all so specific that we felt we needed to take the time to find the right place.
'We wound up selling our house on the estate first. "Great!" we thought, "Now we just need to wait for Tammy's to sell." But her sale fell through and our buyer wouldn't wait. Then she sold their house and we didn't have a buyer. In the end, it all worked out, but it was quite stressful.
'We looked at a lot of properties before finding the right one: a 1970s house in a small village. It had a double garage that could be converted to an annexe and enough land for the horses. While the work is being done, we're living in a static caravan in the garden, which is fine, but I must admit I'm looking forward to the annexe being ready this summer.
'It's exciting to be designing our home again – we want a large open plan lounge and a nice kitchen with bifold doors leading out to the garden.
'It's such a relief being near Tammy and her family. The only thing I'd have done differently, apart from avoiding the stop gap, is having done it years ago, when we were younger and more able.'
You may also be interested in...
The information and data in this article was correct at the time of publishing and every attempt is made to ensure its accuracy. However, it may now be out of date or superseded. Zoopla Ltd and its group companies make no representation or warranty of any kind regarding the content of this article and accept no responsibility or liability for any decisions made by the reader based on the information and/or data shown here.