PrimeLocation
A picture of fireworks, friendly neighbours and a local Italian on the Thames for a water-loving artist, finds Cheryl Markosky.
May 5, 2015 10:00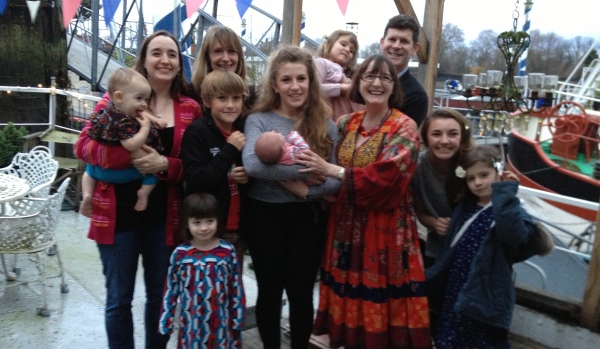 Name: Anthea Maton
Occupation: Mosaic artist Anthea, 71, lives on a houseboat on the Wandsworth/Putney borders in south west London.
Property description: Anthea's spruced up this 1,729 sq ft houseboat - "once a holiday boat" – at gated Prospect Quay in Lighterman's Walk. New wooden floors and Italian tiles have been laid, floor joists have been strengthened and under floor heating installed in both bathrooms, the hallway and studio area. Also, a new boiler has been put in and the roof repaired. Four bedrooms and the bathrooms make up the lower deck, while the upper deck is comprised of a roomy reception/kitchen/dining room. A new roof deck – a good vantage point while sipping sundowners – has been added. Anthea owns the longest mooring in the area - measuring 110 ft - for her 80 ft boat.
Asking price: £850,000, or £750 rent a week.
Estate agent handling the sale or letting: Graham Hall, riverhomes, 1-3 Lower Richmond Road, London.
Area statistics: The average asking price in the SW18 postcode district is £777,339, up £8,224 (1.07 per cent) over the past year.
The highest value streets in this postcode area are Routh Road (£4,540,866), Baskerville Road (£3,504,154) and Patten Road (£3,392,485). And the top three highest turnover streets are Birdhurst Road (48.4 per cent), Lebanon Road (45.5 per cent) and Tonsley Road (45.2 per cent).
Why are you moving? My mother became ill and I looked after her, which meant I had to retire from my job as a radiographer. Recently, I've been letting the boat, which is now for sale as well. I see this move as a chance to have a whole other life. I'm from a generation of artists and did mosaic courses in Chicago. I'm about to do more studying in Florence.
Have you found somewhere to move to? I haven't found anywhere so far. I live in Chicago part of the year in a studio flat with my daughter, and was going to move to Bristol – but that fell through. All my belongings are in storage, as I've been renting the boat out with a six month break clause. I might set up an artists' village in Italy, but I'm not sure yet.
What do you like most about the property? Hearing honking geese, watching a parakeet hanging on a light fitting and the tide going in and out is such a different way to live. I also like living in such a comfortable space with lots of light.
What's your happiest memory of the property and when did it happen? Everyone went crazy hanging bunting everywhere, throwing parties and going from boat to boat when celebrating the royal wedding and Diamond Jubilee. Last Christmas, I had all the family – I have three children and eight grandchildren – to stay on the houseboat. I moved all the furniture and we sat round a 20 ft table running down the centre of the room. It was just wonderful.
When did you buy the property and how much was it worth? I paid £325,000 for the boat back in the spring of 2005. After spending about £70,000 on it, I was able to move on board later that autumn. All of us boat owners in the area own the head lease now, which is a big plus.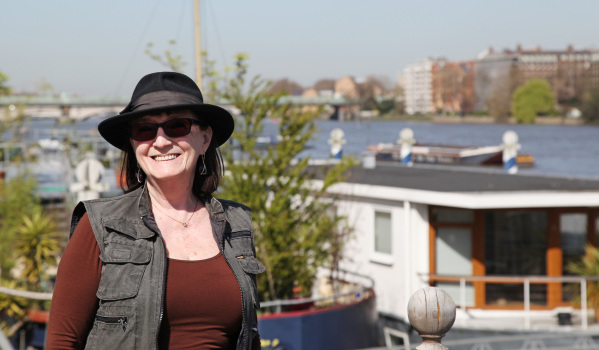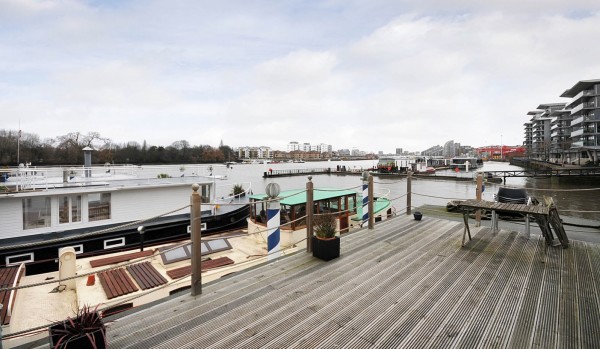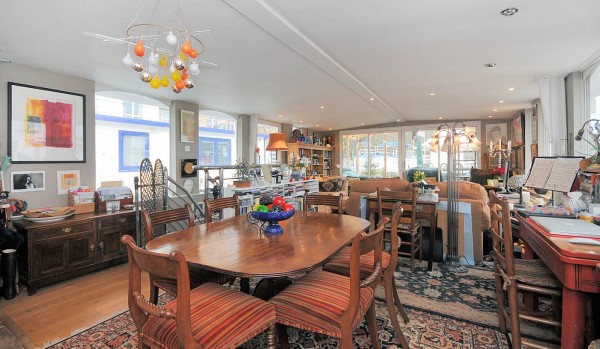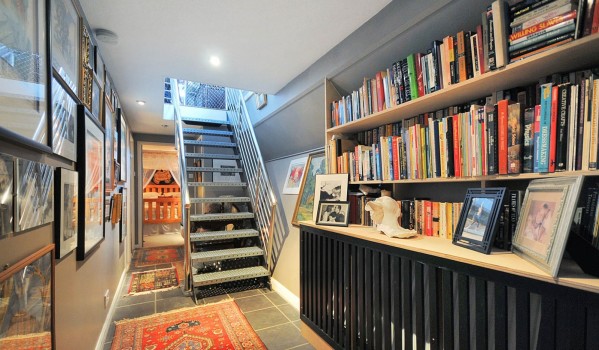 Do you know your neighbours? We have a great community on the water. It's like living in a proper village. Everyone always says hello in the morning, and will be there in seconds if you need help. On one side of me live the Bonhams from Bonhams auction house, and on the other side is a couple running a translation business. We have a mix of young couples, families and elderly folk – it's very balanced.
What do you like about the local schools? There's a terrific choice, from St Michael's C of E, All Saints C of E and Beatrix Potter, through to West Hill, Allfarthing, Brandlehow and Felsham. There's also a Swedish free school under development on the site of disused Bolingbroke hospital, and highly rated preparatory Hurlingham School adjacent to Wandsworth Park.
What is traffic and transport like in your area? Putney Bridge and East Putney Underground stations are both about a 12 minute walk away. Wandsworth Town railway station, running up to Waterloo, is about the same distance away. There are lots of buses as well. I use the number 220 bus that goes right through to Willesden. Despite such good connections, it's very quiet here with very little traffic. It's also worth noting that we have a riverbus stop on site.
What's your favourite place for dinner in the area? I like going locally to either the Lobster House at Prospect Quay, or to Italian restaurant and deli, Marco Polo.
How would you spend the perfect day off in your area? I'd stroll over to the café at Marco Polo and have scrambled eggs, smoked salmon and coffee for breakfast. Then, I'd go next door to Wandsworth Park for a walk. I might continue on into Putney, or go along the river. I might make lunch for friends on my houseboat. I've got a terrific dining area on the deck with a table that seats eight. In the evening, we'd all go to the Battersea Arts Centre and watch a play. Or, we could walk to St Mary's Church in Putney and enjoy a musical concert.
What local secret do you know that would take a new resident a while to discover? We're right opposite the Hurlingham Club, which has the most amazing fireworks. Treating the club as our own, we watch tremendous displays from our top decks - feeling sorry for those who don't have a similar view.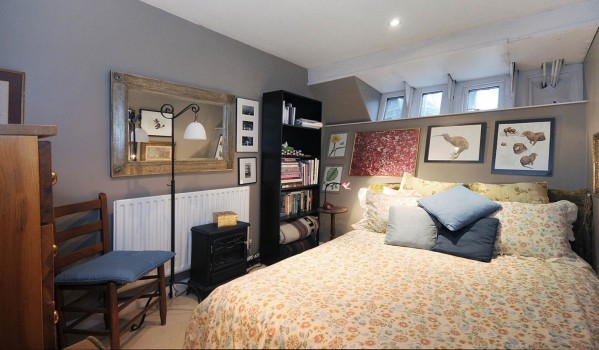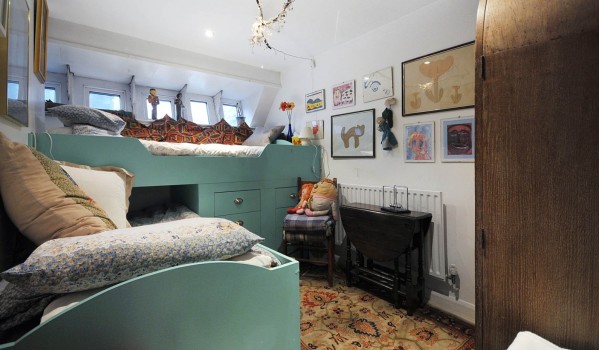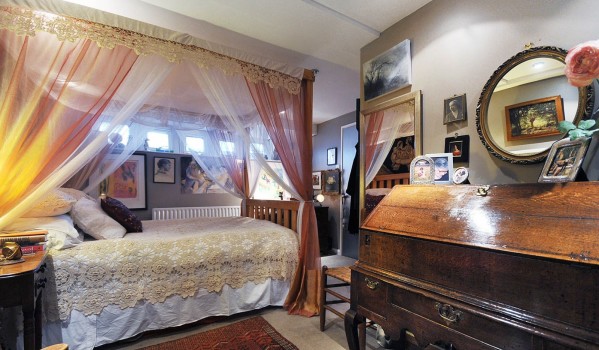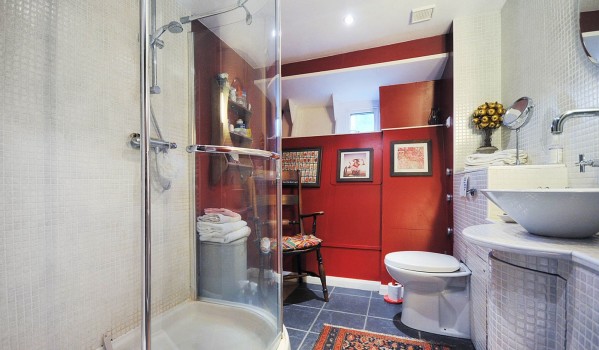 If you could change one thing about the house what would it be? I'd have the boat connected to gas mains, instead of using bottled gas.
Which items are included in the sale? All kitchen equipment – including a big American fridge and Rangemaster – is included. I'm happy to discuss anything else someone might want to buy.
Who would be your ideal buyer? A family would be lovely. The boat is certainly large enough, and the smaller bedroom is perfect for children, with built-in bunk beds that look like ship bunks.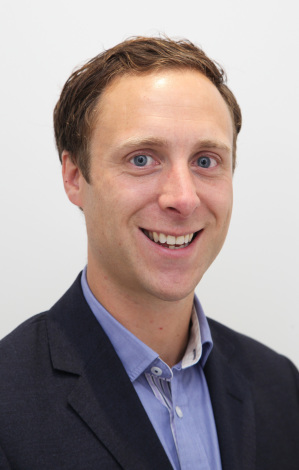 What do you most fear about the selling process? Someone letting me down at the last minute. I'm worried I'll find somewhere to move to and then my buyer will walk out.
Agent's advice: Grahame Hall, of riverhomes, says: "As soon as we receive a call from a potential purchaser, the whole process to determine whether he's ready and able to buy begins.
"We ask questions to get an idea where someone's coming from and whether he's serious about wanting to invest in a house – let alone a houseboat. My mantra at riverhomes is transparency. If both parties – buyer and seller - communicate well, it certainly helps avoid hiccups in the sale. As long as everyone is having the right conversations and everything is consistent, there shouldn't be a problem with someone pulling out at the last minute."