PrimeLocation
Film producer Mark Grenside revels in classic Georgian symmetry, entertaining and Fulham's Farmers Markets, says Cheryl Markosky
October 20, 2014 00:00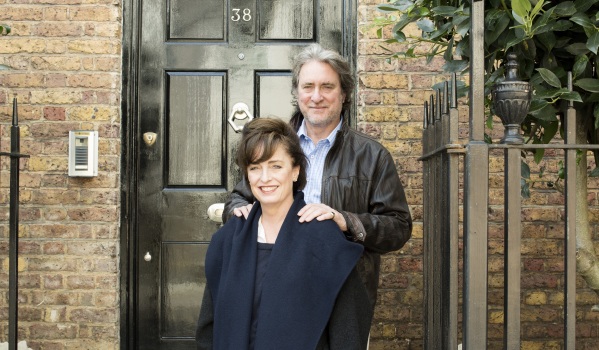 Name: Mark Grenside
Occupation: Mark, 58, is a film and television producer/writer. His productions include The Muppets, Neverland, Labyrinth, Roadkill, The Gift of the Magi and upcoming Treasure Island, starring Eddie Izzard, Elijah Wood and Donald Sutherland. His American wife Kirsten, aged 49, works with Mark at his company, MNG Films.
Property description: History buffs, look no further. Traditional, Grade II listed Dwight House - with six bedrooms, three bathrooms and three reception rooms - was once the manor house for Fulham pottery founder John Dwight (circa 1633-1703). Dwight, known as 'the father of pottery', was the most successful manufacturer of stoneware in England. As well as getting a wonderfully restored, semi-detached, Georgian home, the next owner will also benefit from Mark's media room/study, garage with storage above and a pretty city garden.
Asking price: £3,250,000
---
Thinking of selling your home?
Visit www.primelocation.com/find-agents to find an agent near you.
---
Estate agent: Barclay Macfarlane, Strutt & Parker, 701 Fulham Road, London SW6 5UL, 020 7731 7100,
Area statistics: The average price in SW6 is £1,238,591, up by £193,643 (18.53 per cent) in the past year, while the current average value for a semi-detached home is £2,492,008. Fun facts: Highest value streets in this postcode district include Napier Avenue (£4,804,949), Ranelagh Avenue (£4,774,702) and Hurlingham Gardens (£4,290,476). The top three highest turnover streets are: Waltham Yard (61.5 per cent), Tyrawley Road (52.6 per cent) and Palace Mews (46.7 per cent).
Why are you moving? Some people put down roots forever. But as I've lived in New York, Los Angeles and London, and Kirsten moved every two years as a child (her father was in the Air Force), we're not the sort to remain somewhere permanently. We've done coming up to eight years here, so maybe it's time for a change.
Have you found somewhere to move to? Perhaps we'll get a pied-a-terre somewhere near the new American Embassy in London and another place on the west coast of America. It would make sense, as I'm now working on a big TV series that will be shot in Malaysia and the USA.
What do you like most about the property? It has a unique feeling and is unlike any other house I've ever known. It's wonderfully peaceful and quiet when you get inside, which is very unusual for London. There are plenty of Victorian and Edwardian houses on the market in the area at the moment, but only one of these.
What's your happiest memory of the property and when did it happen? We're very big entertainers. My best memory is a dinner party we held with the most mixed-up bunch of people you could find, including a famous American producer, entrepreneur, ex-SAS officer and Danny Sullivan, winner of the Indianapolis 500 and fellow-racer of Paul Newman. At one point the producer said to Danny, "I never worked with Paul Newman. What was he like?" She'd produced Rosanne and Third Rock from the Sun and worked with loads of stars, and all she wanted to know was what kind of a guy was Paul Newman.
When did you buy the property and how much was it worth? We bought it seven years ago and it was worth just under £2m. But we then spent significant chunks of money on the house.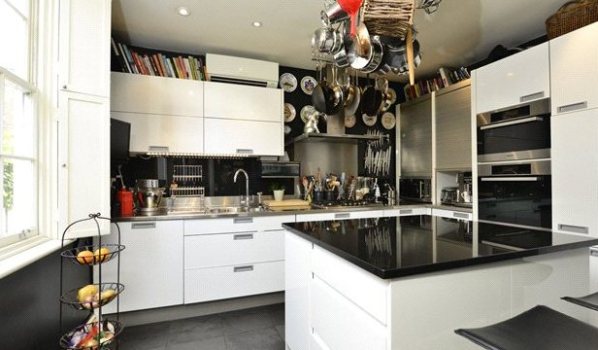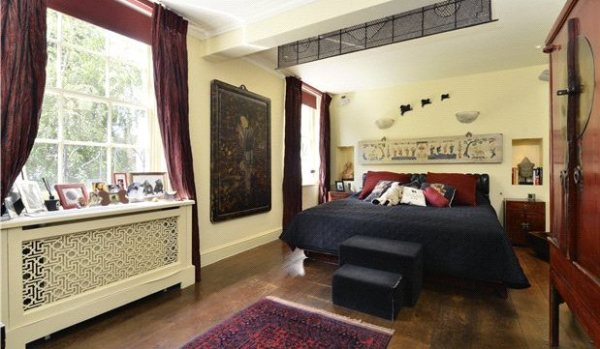 Do you know your neighbours? The lady opposite's been there forever and a day, and a nice couple with kids live next door. There's also a guy down the street who's a bit of a car freak. I love classic cars, so I'm pleased I've met him. There are no problems with break-ins, because we all keep an eye out for one another.
What do you like about the local schools? Fulham Preparatory School's just next to us. It's rather sweet, as I can hear the kids in the playground when I write at home. Other local schools include Fulham Primary, Lady Margaret, London Oratory and the Moat.
What is traffic and transport like? The road's incredibly quiet. And no one uses it as a rat run, because it's quite narrow. Putney Bridge and Parsons Green Tubes are close by, along with Putney station.
What's your favourite place for dinner in the area? Without a shadow of a doubt it's Sapori Sardi on the Fulham Road. My ex-wife, who's Italian and we're still on good terms, says it's unquestionably one of the best Italian restaurants she's ever visited. I'd order pasta with ham, mushrooms and truffle oil piled up like a little sandcastle.
How would you spend the perfect day off in your area? Unfortunately, it has to start with taking our two spoiled pugs, Cato and Notty, for a walk to the Farmers Market in Bishops Park. Then I'd go to one of our wonderful pubs, The Durrell Arms, on the Fulham Road. In the afternoon I'd cycle to Hampton Court and back, so I'm hungry for supper at Spanish tapas restaurant, Tendido Cuatro, on the New Kings Road. You find Rafa Nadal there every night during Wimbledon.
What local secret do you know that would take a new resident awhile to discover? There's a great cycle track running along the Thames. We bike to Hampton Court (I like going to car events there) and recently, we cycled in the other direction to see the World War One poppies at the Tower of London. Also, Fulham Palace on Bishop's Avenue is a bit of a secret. Parties, weddings and receptions are held there.
If you could change one thing about the house what would it be? I wouldn't change anything.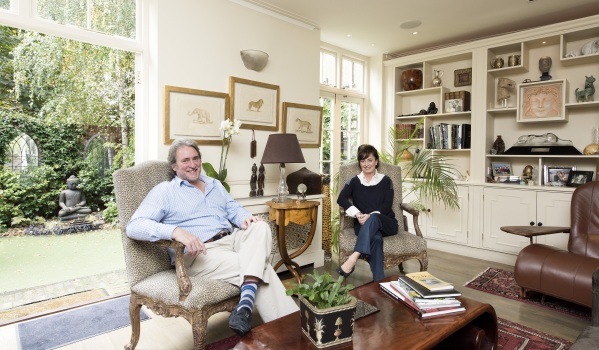 What items are included in the sale? Carpets, cupboards, fixtures and fittings are included. And I'm happy to discuss selling some items to a new owner.
Who would be your ideal buyer? Ideally, someone who loves the house as much as I do.
What do you most fear about the selling process? I worry about how long it will take to sell the house. And Kirsten finds it a bit of a job keeping the house tidy for viewings, which I think translates into me not being very tidy.
Agent's advice:
Barclay Macfarlane of Strutt & Parker says: "There is concern among buyers currently, due to uncertainty about the proposed mansion tax and upcoming General Election. Also, Mark Carney's comment on the likelihood of interest rates rising spooked a few people. However, people still need to move and there's more stock now available for buyers. This means some purchasers can afford to be fussy and the market's very price sensitive. I think Mark has to follow our advice. We believe in the house, which is a bit unusual and has an unconventional layout, and its price. The ideal buyer will probably come from South Kensington – where half of our purchasers come from now."
If you are selling your home and would like to be featured in this column, please email Zoopla content editor Myra Butterworth at myra.butterworth@zoopla.co.uk