PrimeLocation
These stunning Regency-era homes are sure even to get the much-feared Lady Whistledown's approval.
January 13, 2021 00:00
Netflix sensation Bridgerton has whetted our appetites for the sort of homes that have parlours, morning rooms and beautiful pale stone exteriors.
This period drama with a twist, set in Regency-era England and based on Julia Quinn's novels, features fabulous frocks, scintillating storylines and showcases some of the most impressive examples of Georgian architecture around.
"With the country being plunged into a nationwide lockdown, we're now spending more time in our homes than ever before. Some people may be experiencing a little bit of cabin fever and wanting some escapism, and Netflix's Bridgerton has provided just that," says Tom Parker, consumer expert here at Zoopla.
"Not only are the costumes and parties full of glamour, but the range of properties that are shown throughout the series really showcases the beauty of the period. From the grand driveways and hallways to the high ceilings of townhouses, the properties allow the viewer to dream of their ideal home - and it's got people searching online."
If you're hoping to invite the Ton (that's top 100 aristocrats) to call on you this season, you'd better make sure your abode is up to scratch. Check out this selection of homes fit to entertain Lady Danbury: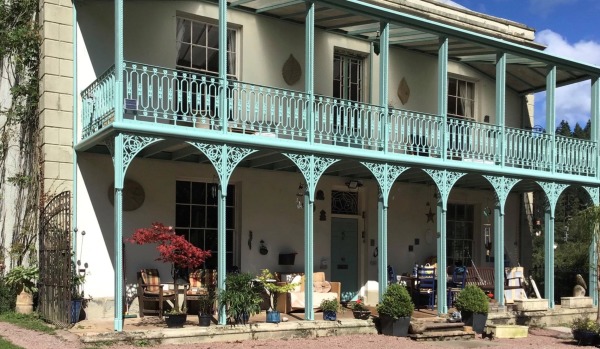 This imposing Regency house has a fabulous wrought iron veranda and retains many original architectural features. It would probably be considered rather modern by the Bridgerton family, having been constructed in 1820. Handily, it comes with a two-bed annexe - perfect for a Dowager to live in once all her sons and daughters are married.
Available via Richard Butler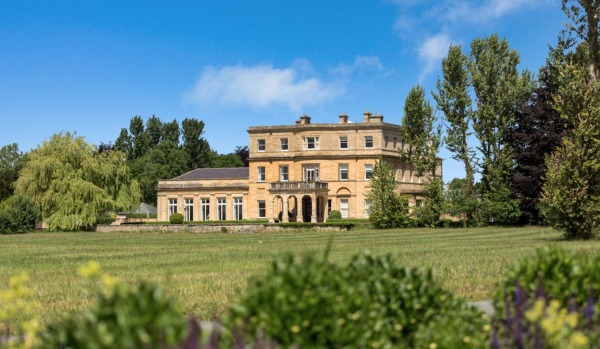 What was formerly the ballroom of Ingmanthorpe Hall is now a spacious four-bedroom apartment. This property is a little late for the Regency era, but we still think it would make an appropriate "family seat" for a Duke and Duchess requiring a break from the trials of London. Just don't mention to visitors that you don't own the whole pile.
Available via Carter Jonas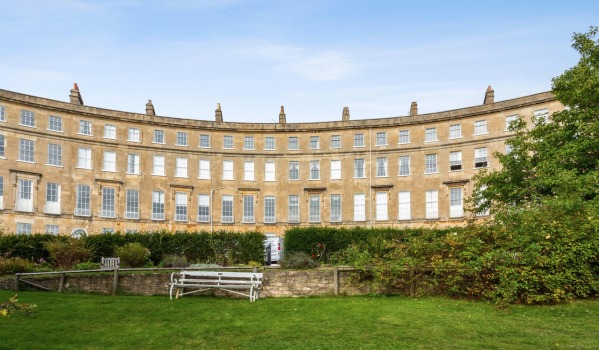 What could be more impressive than living on one of Bath's famous crescents? This two-bedroom flat is spacious with heaps of original features, including window seats and curved ceilings. It might be a little smaller than the Marquis is used to, but would be perfect for any Dandy to take as his lodgings when the fashionable people descend on Bath.
Available via Knight Frank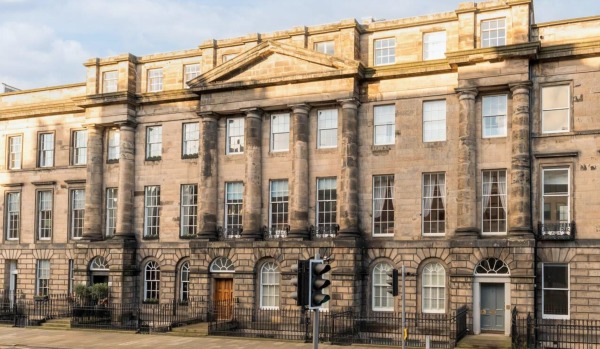 This rather amazing one-bed flat has its own literary claim to fame; the building that houses it was formerly the law firm where Robert Louis Stevenson (author of Treasure Island) started his career. The whole building was renovated five years ago and the interior would certainly meet the standards set by Lady Danbury herself.
Available via Knight Frank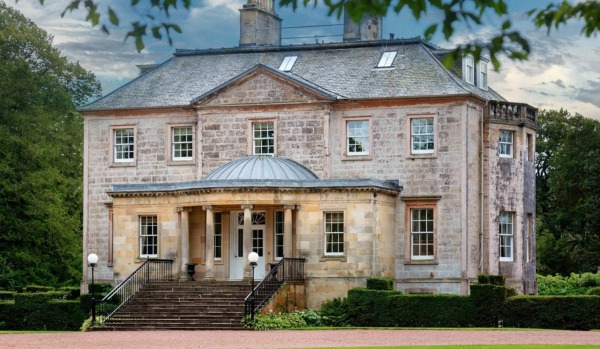 If you manage to bag this impressive Estate you should probably get all the servants to agree to support your claim that it's been in your family for generations. Skeldon House stands in approximately 125 acres of land surrounded by planned formal gardens, lush green lawns and extensive natural woodland.
Available via Savills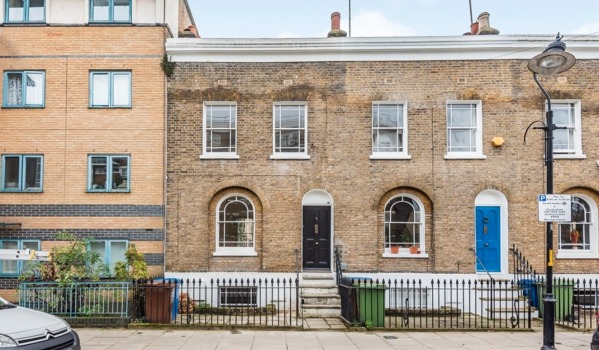 We're not sure the Ton would ordinarily set foot in Bermondsey, but then they haven't seen this beautiful terraced house fit for any aristocrat with a reputation to uphold. It has been completely refurbished and modernised but many original Georgian features remain. Plus, it's just a stroll from Bermondsey Spa Gardens, so very convenient for 'taking the waters'.
Available via Williams Lynch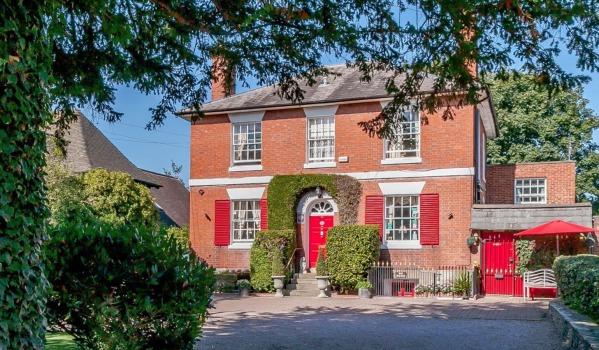 This is another fine example of late Georgian architecture. Built a little later than Regency in 1831, it currently functions as a B&B but would make an impressive home for any family of good society. It has a walled garden and plenty of parking for hansom cabs.
Available via Fine & Country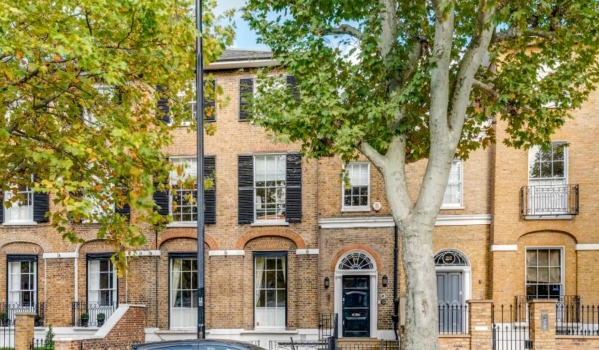 Only the families with the most profitable estates will be able to bag this as their residence during the London season. With nine bedrooms, there's plenty of room to house unmarried siblings and distant debutante cousins. It even has a separate Mews house with its own entrance, for anyone wishing to escape the social whirlwind unnoticed.
Available via Winkworth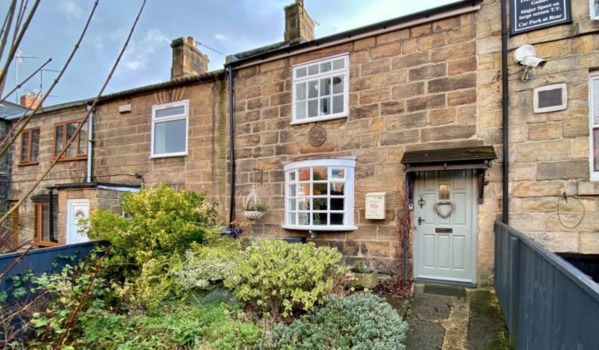 This Georgian-style cottage in North Yorkshire is perfect for anyone who likes to promenade by the seaside. The home has been a successful holiday let and with that price tag, it's not just the members of the Ton who are likely to be after it as a weekend retreat. It offers access to stunning coastal walks, but best bring a sturdy bathing suit if you fancy a dip.
Available via Grimwood Estates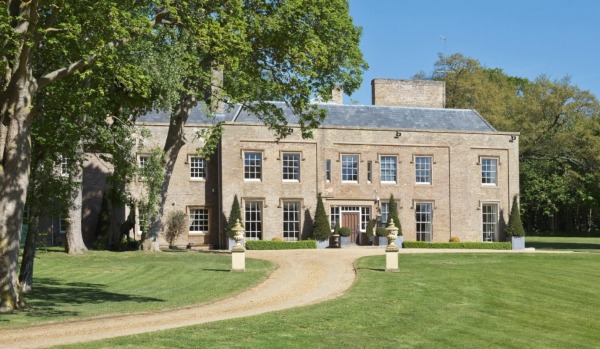 Horseheath Lodge is an incredible residential estate built between 1815 and 1825. The Grade II listed house is redolent of the Duke of Hastings' family seat. It has an adjoining three-bedroom annexe and the surrounding 189 acres include a swimming pool, cinema, billiard room, a further five houses and equestrian facilities. We know where we'd rather be during lockdown.
Looking for your next home?
Finding your dream home couldn't be simpler. Just use our 'Advanced Search' and type in relevant words, like "Georgian-style" or "Regency".
We've got a range of handy tools (including advanced search) to help you find exactly what you want. And if you need any help decoding property jargon, don't forget to check out our jargon-buster.
Register with Zoopla to get instant email alerts for your preferred types of property - you can save as many searches as you want.
You may also be interested in...
Zooplomas are our free guides to buying or renting a house, giving you expert advice and information straight to your inbox.

The information and data in this article was correct at the time of publishing and every attempt is made to ensure its accuracy. However, it may now be out of date or superseded. Zoopla Ltd and its group companies make no representation or warranty of any kind regarding the content of this article and accept no responsibility or liability for any decisions made by the reader based on the information and/or data shown here.