PrimeLocation
In honour of London Fashion Week this weekend, we take a look through the most stylish, fashion-fabulous dressing rooms on the market today.
By Nic Hopkirk
February 16, 2021 00:00
It's every fashion-lover's dream: a walk-in wardrobe where you can neatly stash all your prized store finds.
Elegantly separated into clothing types, maybe even colour-coded, so you know exactly where everything is when you need it. (As opposed to squashed in so tight you barely need hangers to keep your clothes off the floor.)
Here, we take a look at some of the most fabulous dressing rooms on the market, with more than a little envy inside.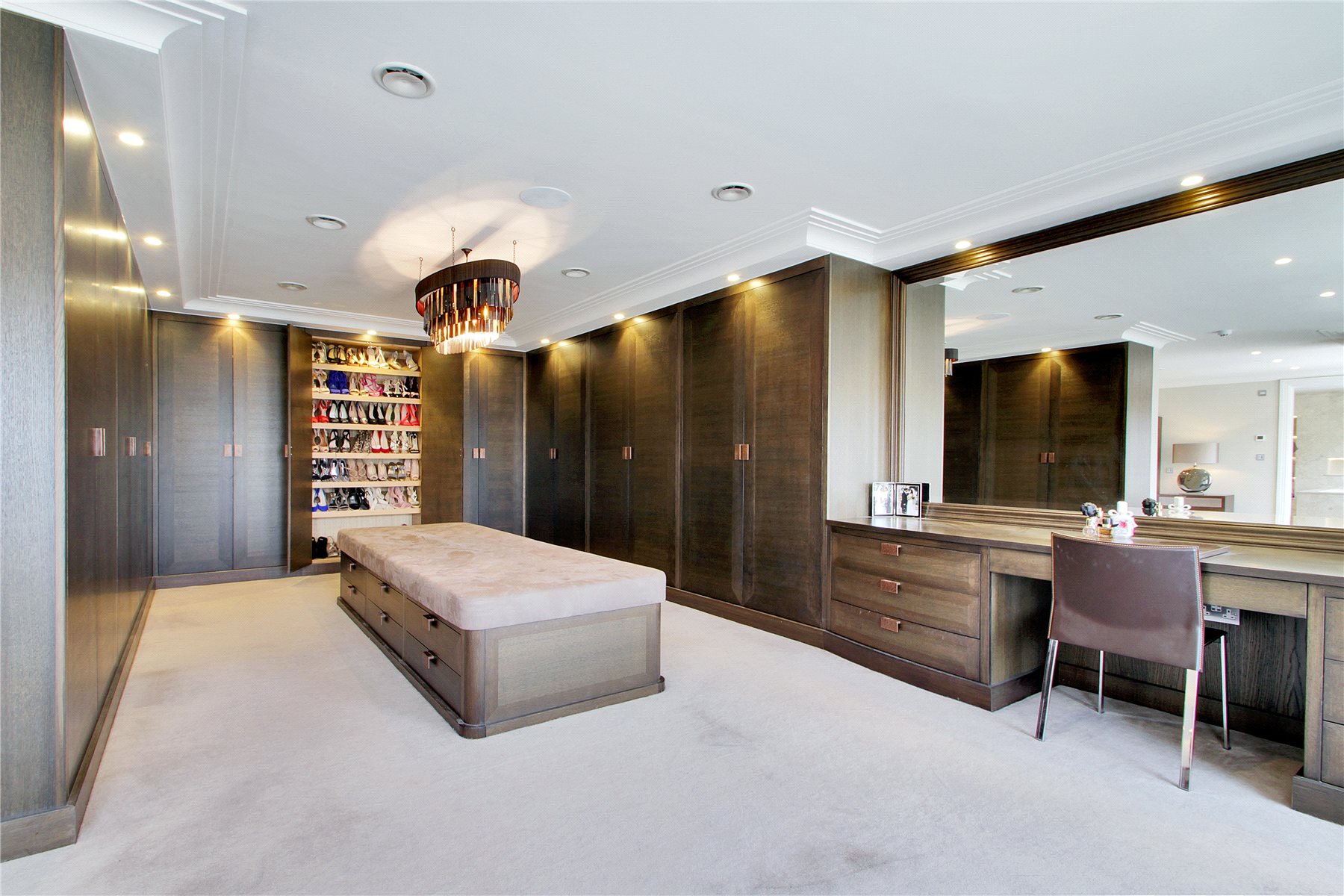 This countryside-loving fashionista's dream pad has it all. Nestled in the pretty village of Otford in Kent, it has a walk-in wardrobe every style-savvy dresser would likely give their life savings for.
Actually bigger than the bedroom itself - and featuring no less than ten double wardrobes - it's got every sartorial need covered. Including space for seven racks of shoes, so that's 50 pairs sorted.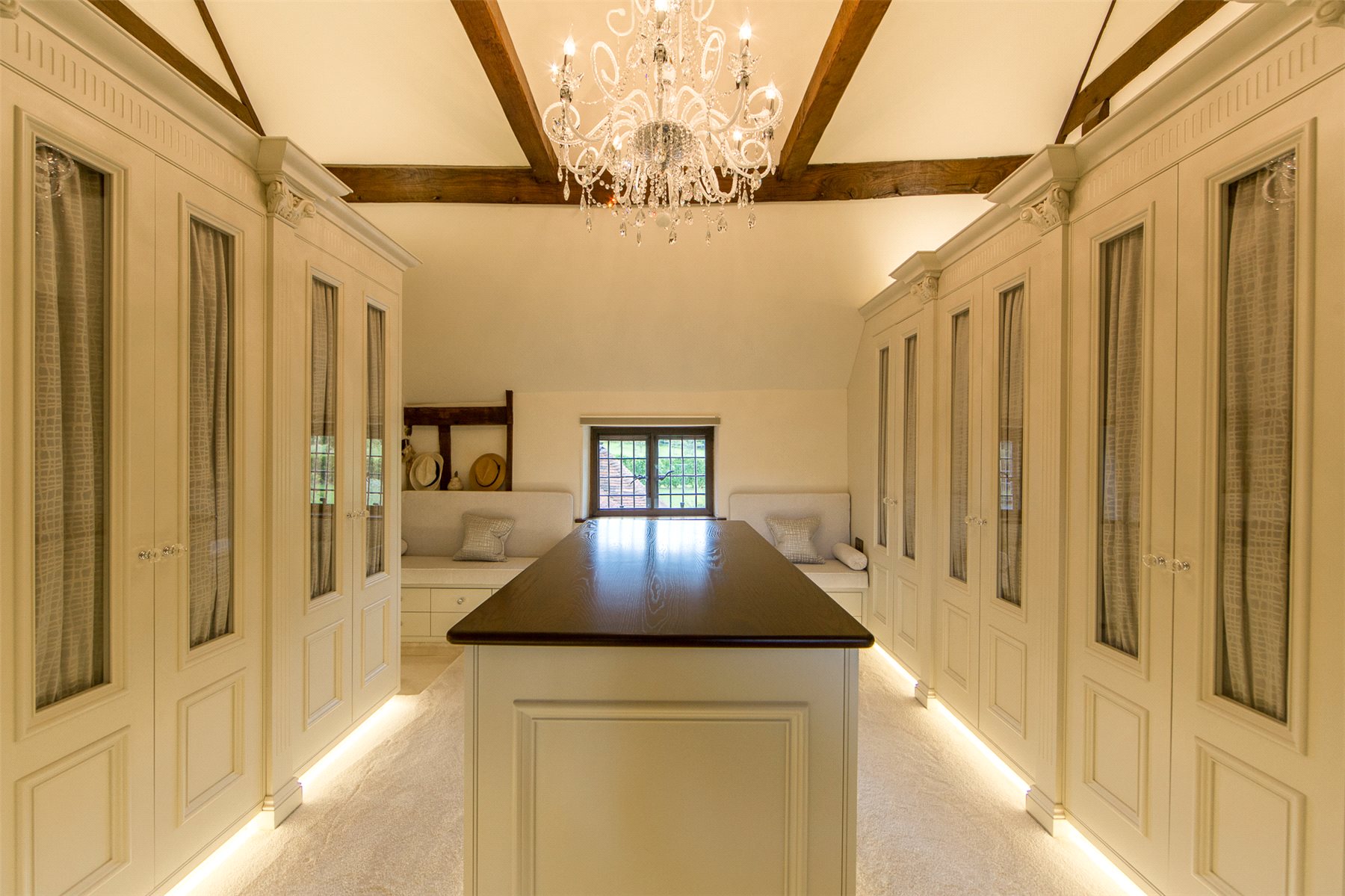 Feast your eyes fashion-lovers, on this floor-lit dressing room of fabulousness. With a small window for dressing privacy, soft, flattering illumination is provided courtesy of a chandelier and surrounding wardrobe lighting. The solid wood doors add a touch of regency flourish to a room that's already a style statement in itself.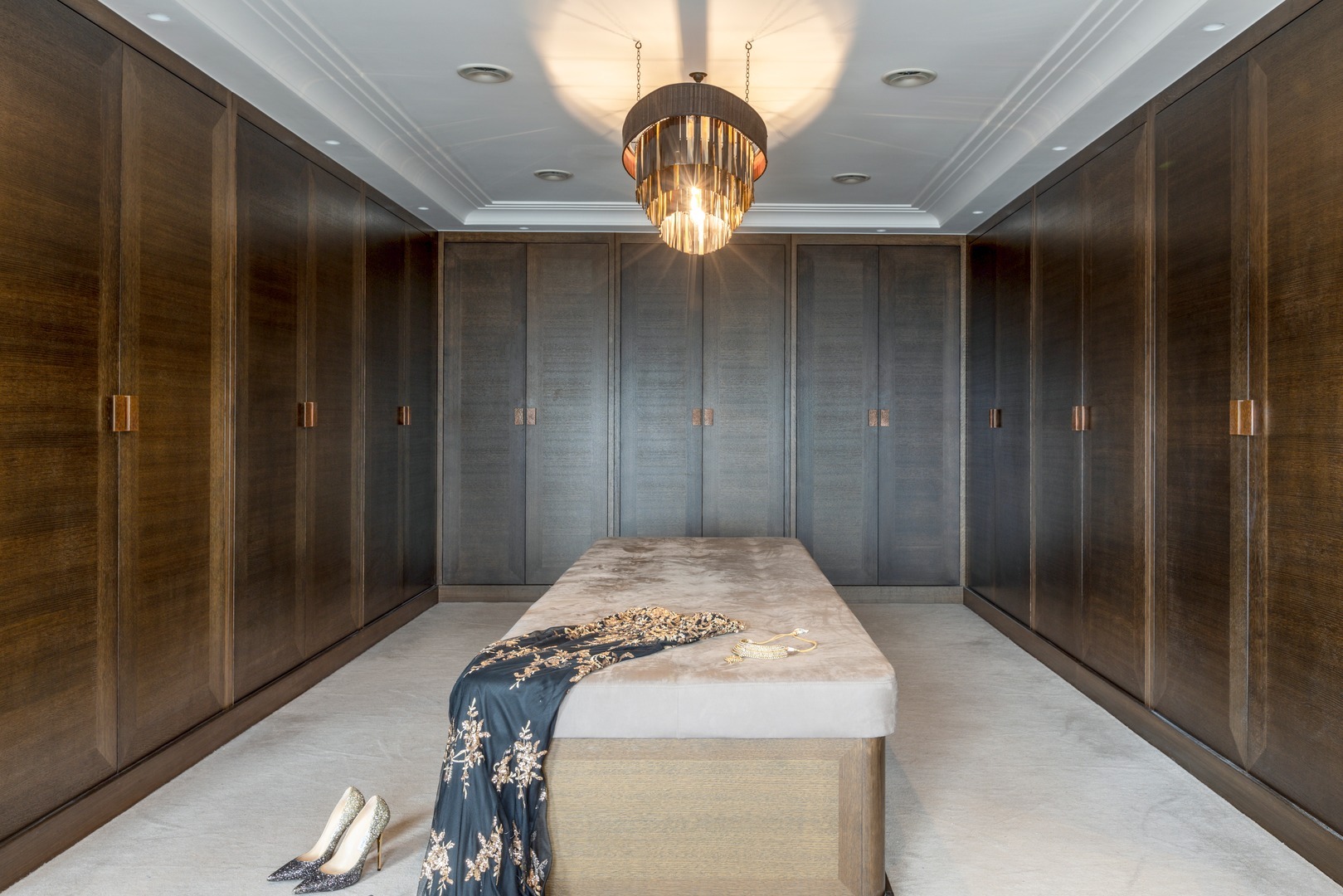 Exuding a more masculine vibe, this classic dressing room is befitting of any elegant gent. With floor-to-ceiling wardrobes and plenty of natural light from the triple windows just out of shot, it's tailor-made for housing the three-piece suit collections.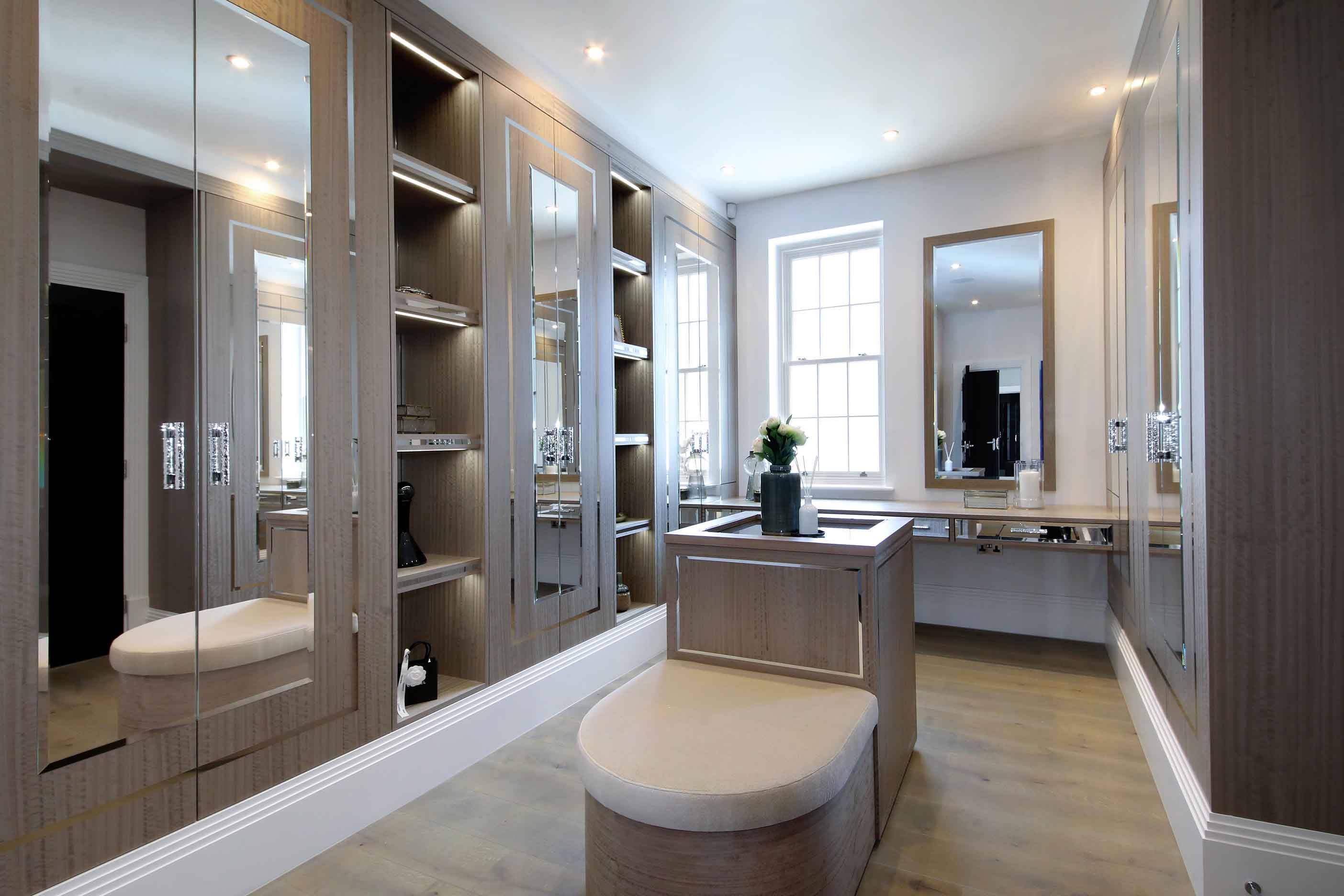 This palatial pad in Surrey has no less than six, yes six, dressing rooms. That's two for the master bedroom and one for everyone else.
With glossy racks ready for cashmere jumpers and double mirrored wardrobes for a complete 360 degree view, there's plenty of space to stash prized fashion purchases. And when you're done trying everything on, there's a handy seat to rest and enjoy a cuppa.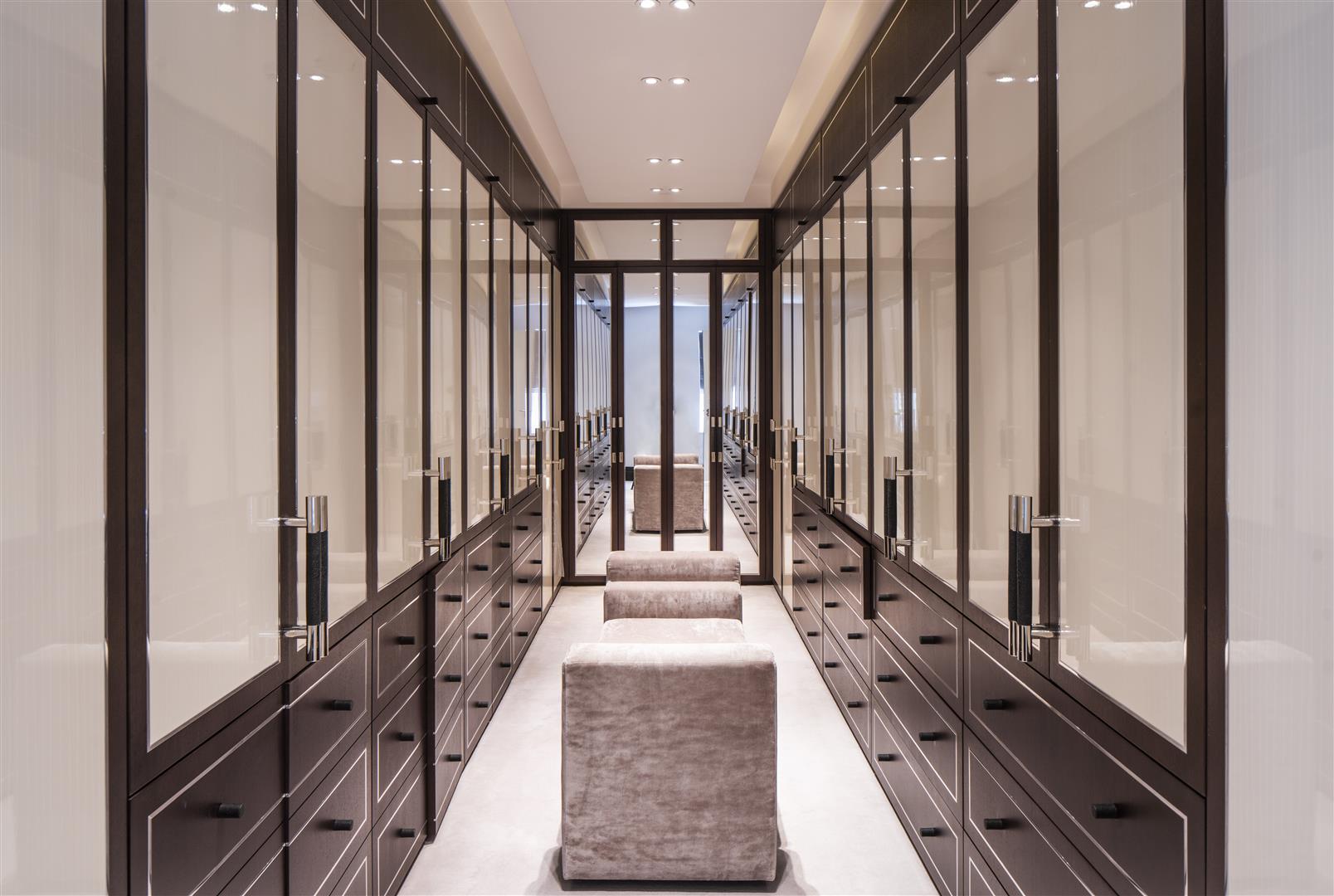 Featuring ten double wardrobes (including two full-height for long coats, of course), 12 drawers and 17 cupboards, this fabulous dressing room can be found in a ravishing home in north London.
With floor-to-ceiling mirrors and a plush velvet seat for ultimate comfort while selecting footwear, it's every coveter of couture's ideal fashion storage solution.
Filled with natural light for full garment appreciation, this huge dressing room even enjoys its own balcony, so you can check your outfits will suit the temperature of the day.
With plenty of space for a fashion twirl and enough room for two to dress together, it has two complete walls of fully fitted wardrobes, that's ample storage for the clothing needs of the whole household.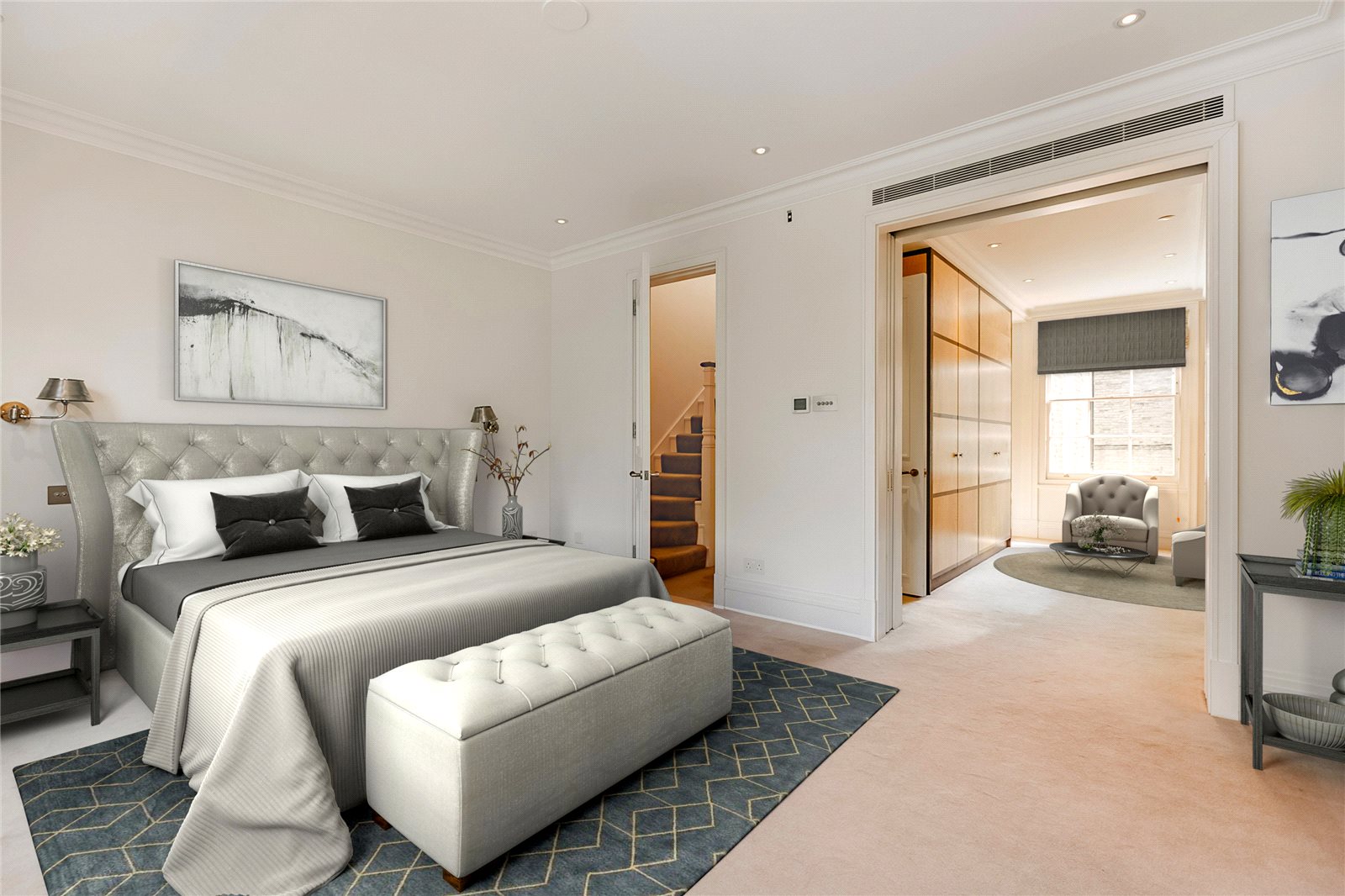 Featuring bespoke, hand-built wardrobes, this spacious, light-filled dressing room forms part of a master bedroom suite that dominates the second floor of this beautiful, four-bedroom period home.
A large, marble en-suite bathroom completes the luxurious living experience, ensuring residents can feel buffed and dressed to perfection before leaving the house.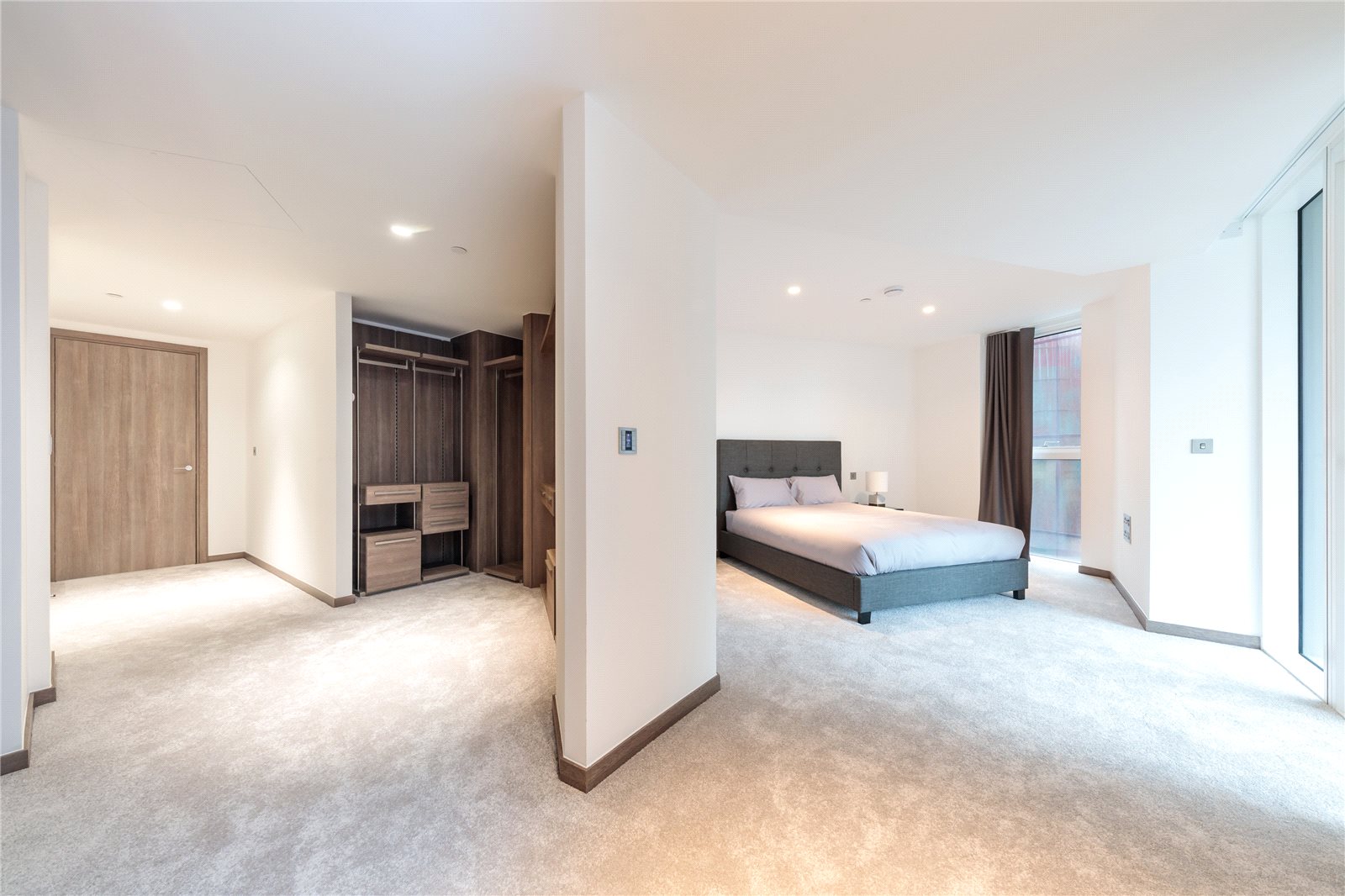 Separated by a curved partition wall, the spacious dressing area in this large master bedroom offers plenty of storage options for fashion-savvy shoppers.
Cleverly designed to showcase all of your sartorial choices, it does away with doors so outfits are more easily selected for the day ahead.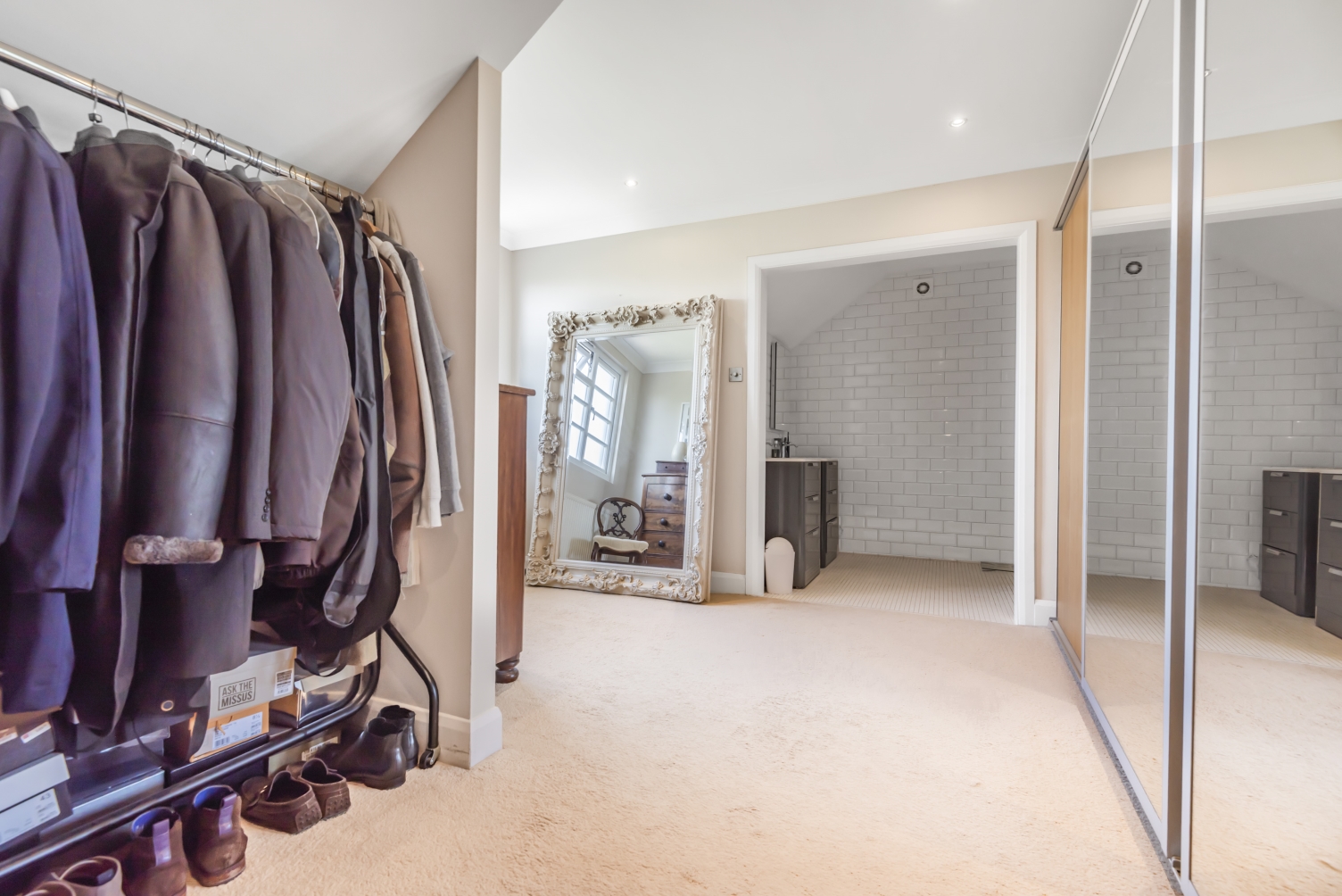 This large, light-filled dressing room forms part of a master suite that takes over the entire second floor of this countryside retreat in Kent.
With 14 sq ft dedicated entirely to dressing, it features fitted mirrored wardrobes and plenty of room for top-to-toe appreciation.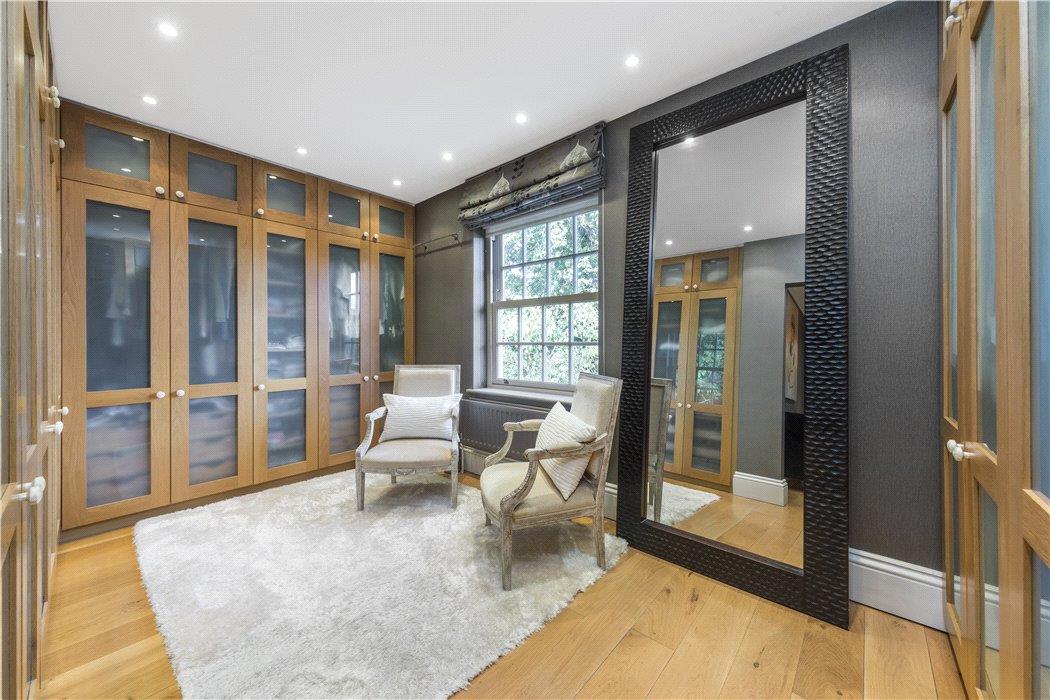 This cleverly designed dressing room in Wimbledon features three walls of fully-fitted opaque wardrobe doors, so you see where everything's stored at a glance. The perfect solution for easy daily dressing, while still keeping garments protected.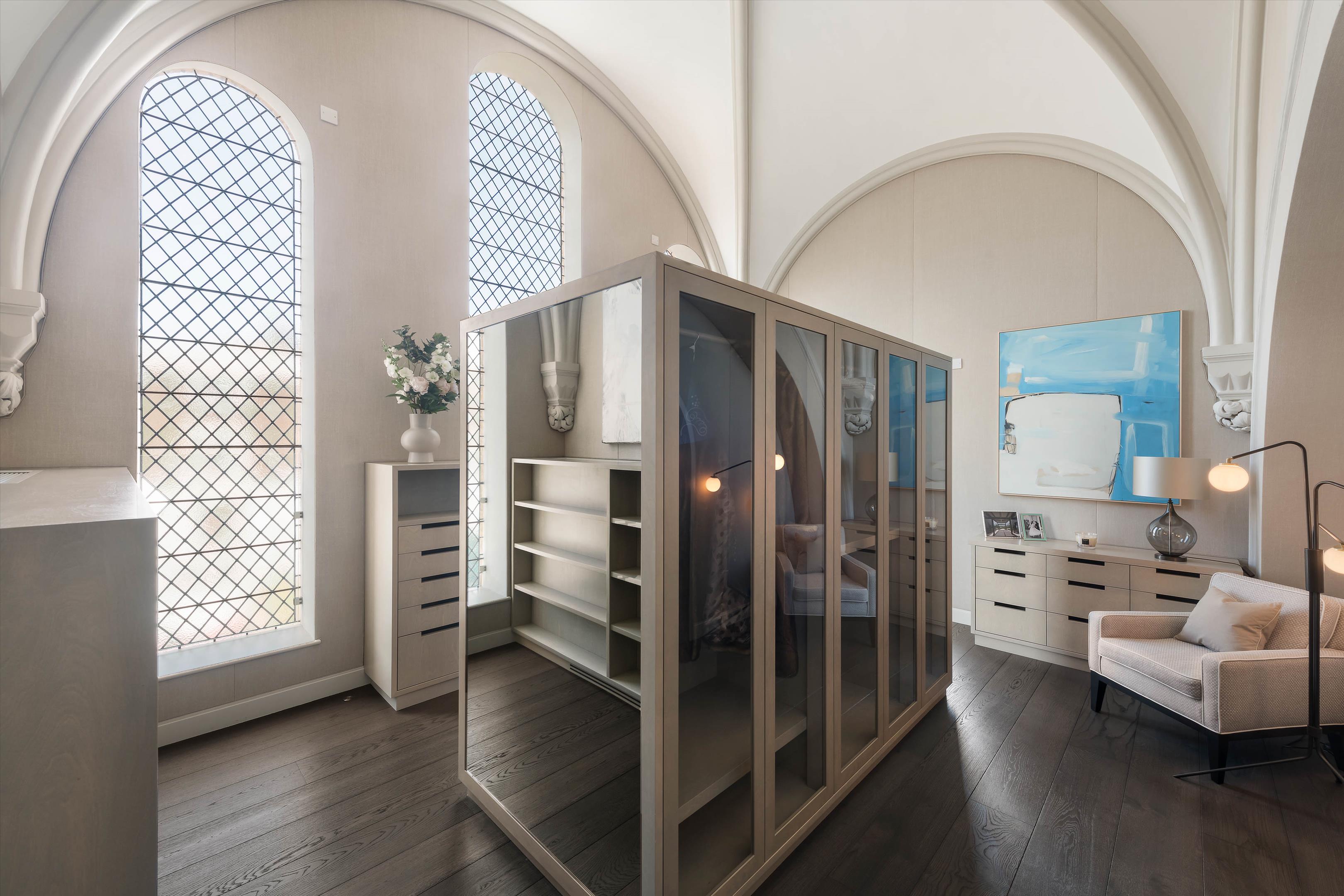 This heavenly dressing room can be found in a five-bedroom church conversion in Fulham, close to the fashion-lover's paradise of Harvey Nics, Harrods and the prestigious stores of Kensington and Chelsea.
One of three rooms making up the master suite, alongside a large bedroom and private bathroom, its accessed via its own private landing on the second floor of this luxurious home.
Just made for fashion fans, since the shops are all walking distance, you'll only need a taxi for ferrying all of those new purchases home.
Love the idea of having a walk-in wardrobe?
Use our advanced search filters to search for 'dressing room' in your chosen area.
Register with Zoopla to save your searches and receive all the latest listings.
You may also be interested in...
Zooplomas are our free guides to buying or renting a house, giving you expert advice and information straight to your inbox.

The information and data in this article was correct at the time of publishing and every attempt is made to ensure its accuracy. However, it may now be out of date or superseded. Zoopla Ltd and its group companies make no representation or warranty of any kind regarding the content of this article and accept no responsibility or liability for any decisions made by the reader based on the information and/or data shown here.