PrimeLocation
Interior designer Sarah Ward shows you how to inject new life into your converted barn.
November 8, 2016 09:30
Barns tend to have wonderful timber 'skeletons' and boast picturesque rural settings. If you're lucky enough to live in one, you needn't feel wedded to a traditional, rural interior design however.
Here's interior designer Sarah Ward with her tips for transforming your converted barn into a welcoming, comfortable home with a modern twist.
1. Keep ceilings close to their rustic origins
Embrace and show off your barn's rural architectural style and features. Decorate large, vaulted ceilings and exposed beams in light colours to maximize the sense of height and space.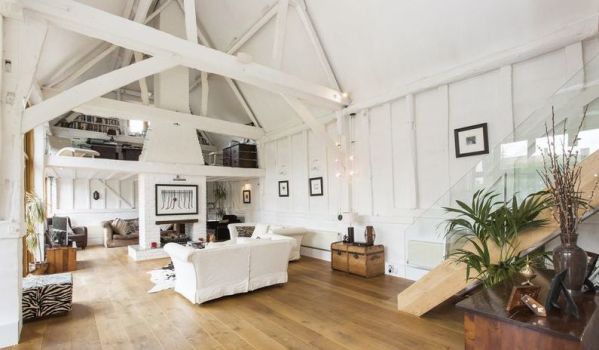 2. Section off space with internal windows and glass doors
Barns are essentially open-plan so construct separate rooms by fitting internal floor-to-ceiling windows and glass doors. They're a clever way to create living areas without blocking natural light.
To add real drama and style without detracting from the character of the building, arrange them in a row.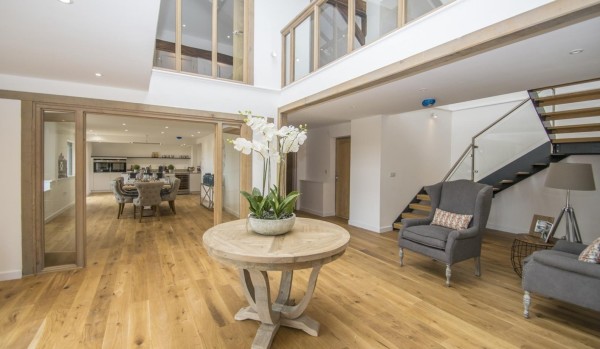 3. Build in a contemporary staircase
Contrast and complement the antiquity of the centuries-old beams and rustic charm of your barn with a contemporary staircase – complete with uplighting.
This adventurous streak can pay dividends and help create a truly unique look.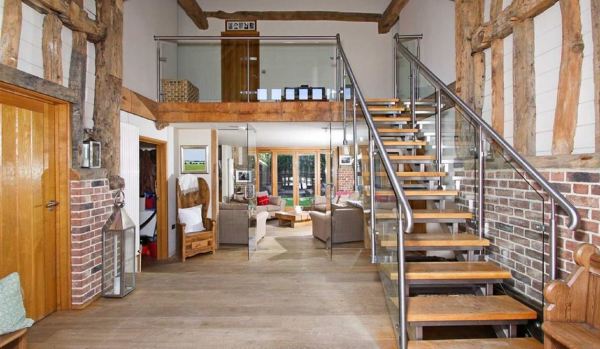 4. Be bold with patterned wallpaper
Pick wallpaper with a brave pattern or print. It's enjoying a resurgence at the moment so there's no shortage of choice.
Revel in your barn's rural setting and pick a floral design for a bedroom and a paisley motif for the living room.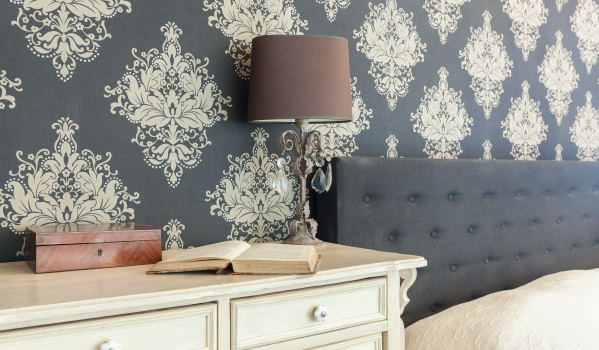 5. Create living zones with task lights
Activities, such as cooking, studying and reading, need good quality, focused lighting. So hang or angle 'task' lights over armchairs, the kitchen table or by your bed to help define the space and create the right atmosphere.
Be adventurous and experiment with different designs for each area to create interest.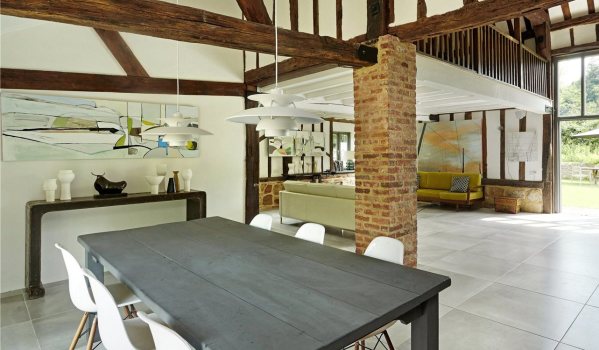 Sarah Ward is an award-winning interior designer who runs Sarah Ward Associates, based in William Morris Way, London, SW6.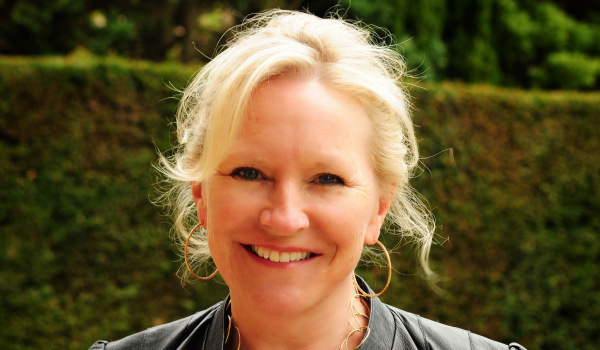 Got any tips of your own? Tell us by posting a comment below...