PrimeLocation
When it comes to property, we're used to separating the must-haves from the nice-to-haves. But these homes come with features that are surely surplus to anyone's requirements.
August 14, 2017 00:00
Feature: 9 bathrooms
Home: A five-bedroom villa in Alanya, Antalya Province, Turkey
Cost: £877,138
Fed up with sharing a bathroom? This lavish villa for sale in Turkey offers a whopping NINE (one of which is pictured above), equating to nearly two bathrooms for each bedroom.
The property also boasts a lift, wine cellar, sauna, Turkish bath, hobby room, two dressing rooms and terraces to take in those fabulous views of the Mediterranean.
Available via Engel & Volkers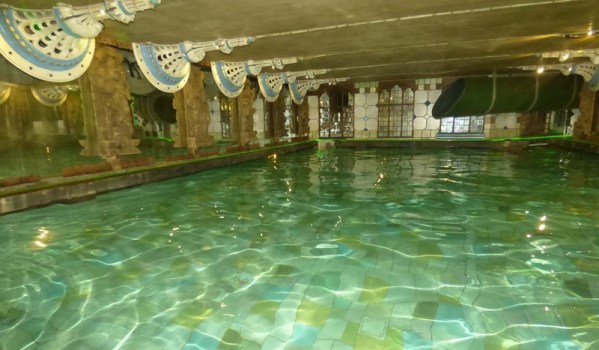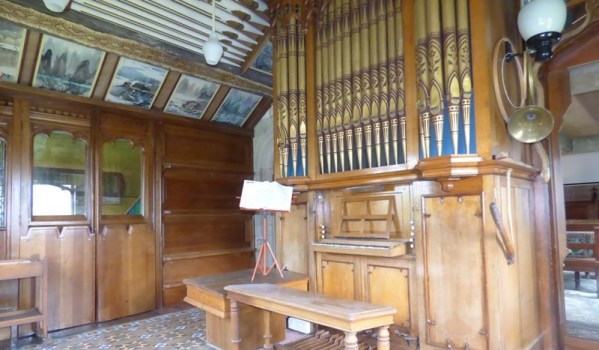 Feature: Dedicated pipe organ room
Home: A former farm house near Leek, Staffordshire, England
Cost: £899,950
Few homehunters would add 'Victorian pipe organ room' to their list of requirements, but it comes as part and parcel of this eccentric Staffordshire home. Since it was last purchased in 1977, the property has undergone some other unique refurbishments too, including a flume for the heated indoor swimming pool (pictured above).
Available via Whittaker & Biggs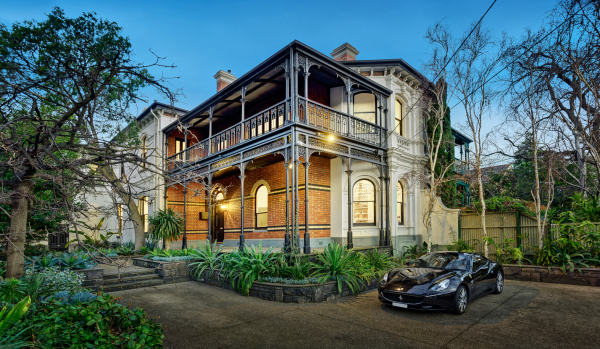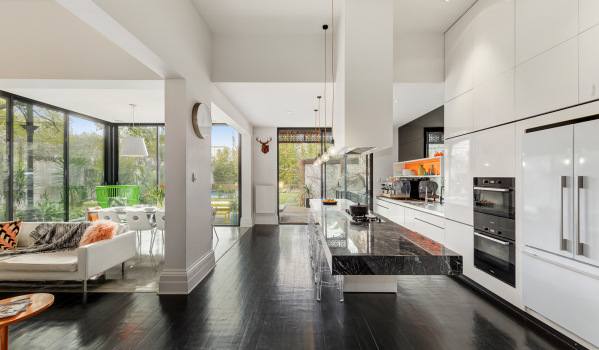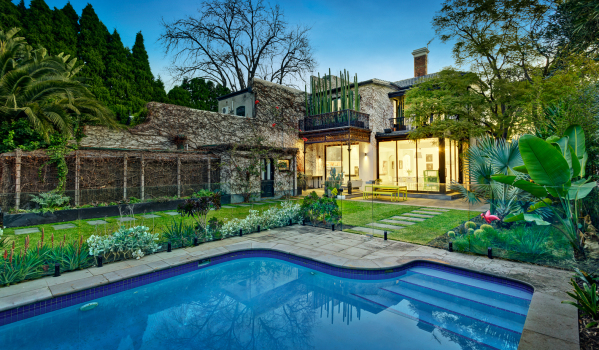 Feature: Four-metre long marble kitchen island bench
Cost: Price on application
Running out of work top space in the kitchen? You could lay two (tall) people head-to-toe along this solid marble island kitchen bench and still have room to spare. The Aussie pad also comes with a walk-in pantry (larder) and dedicated outdoor pizza oven.
Available via Abercromby's Real Estate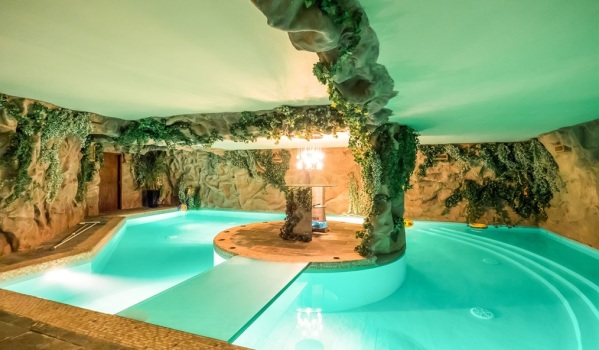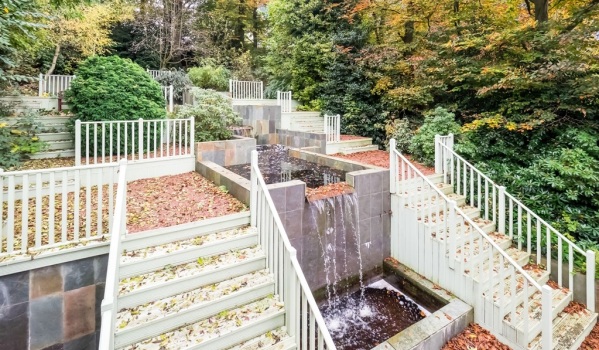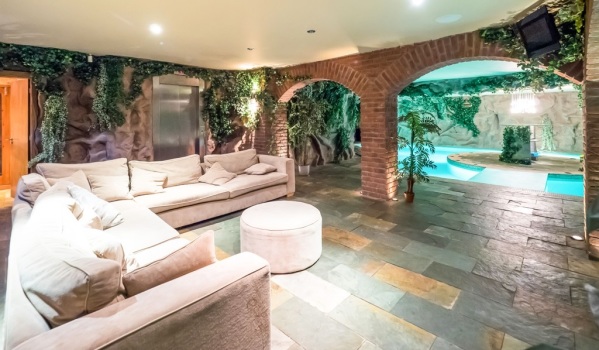 Feature: A lagoon style swimming pool
Cost: £1.25m
Dream of having your own indoor swimming pool? Why not go one step further with this lagoon style pool into which a waterfall plunges from the floor above. The five-bedroom Nottinghamshire property also features an internal lift and no less than four Bosch ovens in the kitchen.
Available via William H Brown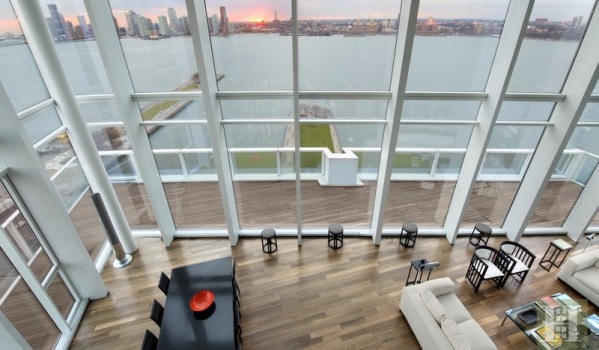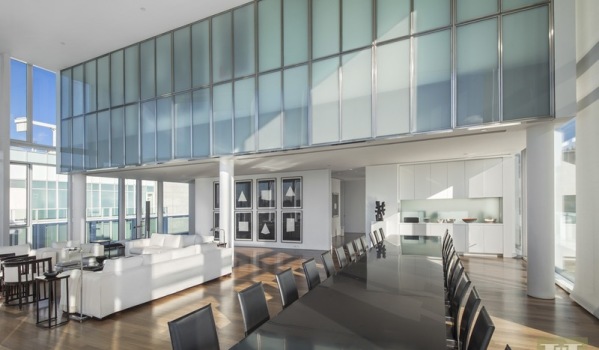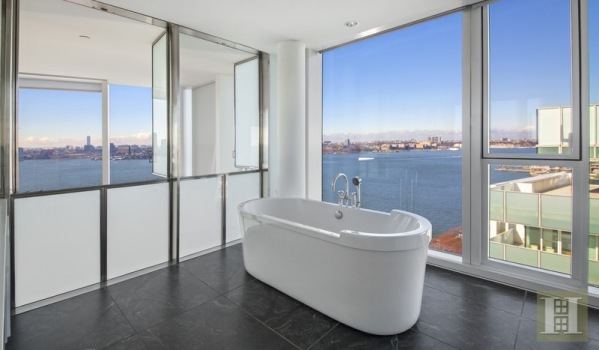 Feature: River views through floor-to-ceiling glass
Cost: £23.4m
Perched right above New York's Hudson River, it's small wonder that this penthouse has been built with a heart of glass. As well as the floor-to-ceiling windowpanes which make you feel like you are on the river, the duplex has a frosted glass staircase, leading to the master bedroom, wraparound terrace and climate-controlled wine storage unit.
Available via Mayfair International Realty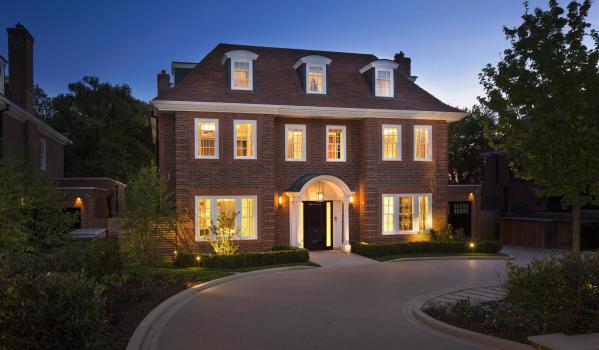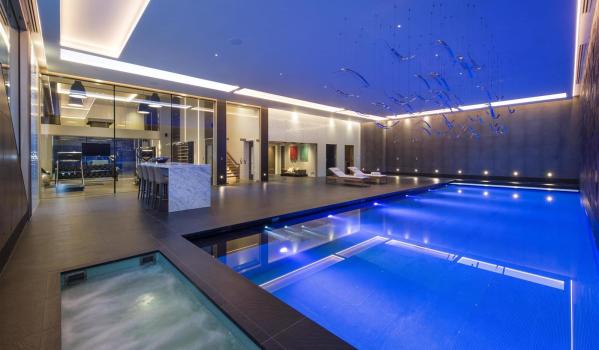 Feature: Staff quarters
Cost: Price on Application
Should you be lucky enough to employ people to look after your home full-time, this property, backing onto a bird sanctuary in London, offers staff quarters for them to live in. Aside from a lift, the bedrooms come with en suites – plus there is a cinema room with its own bar, not to mention a gym, spa, pool and wine cellar.
Available via Glentree
If money was no object, and you had a hankering for a property loaded with luxury extras, which one of the above would you pick? Tell us by posting a comment below...