PrimeLocation
You've found your dream home and you're willing to pay the full asking price. But the bank says your potential new pad isn't worth the price tag. Here's what to do.
You've found your next home and you're ready to go for it. But the bank says the home you want isn't worth the money you're willing to pay for it. Consequently, they're unwilling to lend it. That's called down-valuing.
It's a situation no one wants to find themselves in and can lead to property dream heartache and chains collapsing. So what do you do if it happens to you?
Here we take a look at why properties can be down valued and the options available if your lender says no to lending you the full amount you need.
What is down valuing?
Down valuing is where a surveyor acting on behalf of a lender assesses a property and says that it's worth significantly less than the price agreed by the seller and buyer.
In other words, the lender won't provide a loan to cover the seller's full asking price, because their valuation has revealed the property is worth a lot less than what the seller is asking for - and what the buyer has agreed to pay.
When does it happen?
Down-valuing usually happens when you're selling your home.
It's when the surveyor, acting on behalf of the buyer's lender or mortgage-provider, carries out their valuation and disagrees with the seller about how much the property is worth.
For example, you may have found a buyer and agreed with them a sale price of £500,000.
It is then down to the lender's surveyor to find evidence to substantiate the asking price. The lender will want reassurance that the property is worth what you want to borrow for it.
But if the surveyor then values the property at, say £450,000, that's £50,000 less than the sale price agreed, and a down valuation of 10%, which can leave you (and your buyer) in a tricky situation.
What does a down valuation mean for sellers?
As a seller in the current market, you may have had high hopes of commanding a high price for your home, given the current levels of demand. And the race to cash in on the stamp duty holiday (recently extended until the end of June with a tapering-off period until the end of September) means demand for properties - especially family homes - is high.
But those hopes could be severely dashed by a down valuation.
Why does down valuing happen?
There are a number of reasons why a devaluation may occur:
Some owners will have an unrealistic idea of the value of their home. Or they may be over-optimistic about the amount of value their renovations have added to their property – and will put an over-ambitious price tag on their place.

Estate agents desperate to get sellers onto their books may provide inflated valuations, which may later be rejected by professional surveyors providing their own valuation to lenders.

Lenders concerned about over-inflated prices may be telling valuers to be cautious.

During the pandemic, some surveyors have been so overstretched, they have been required to value properties outside of their usual area of expertise. So it is possible that some may have been unfamiliar with the nuances of the local markets.

During lockdown, some banks have used so-called 'desktop valuations' meaning the surveyor hasn't actually visited the property. The surveyor may not even be aware of works or improvements that have been carried out. If this is the case, with lockdown easing, your buyer may now have an opportunity to ask the surveyor to visit the property in person to re-evaluate their decision.
How common are down valuations?
Figures suggest that down valuations are quite common.
In fact, research from Bankrate UK, a mortgage comparison site, found that in the first six months of the Covid crisis (from March to August 2020), almost half of UK properties (46%) were down-valued by lenders.
According to the findings, homes valued between £400,000 and £500,000 have fallen victim to the most devaluations.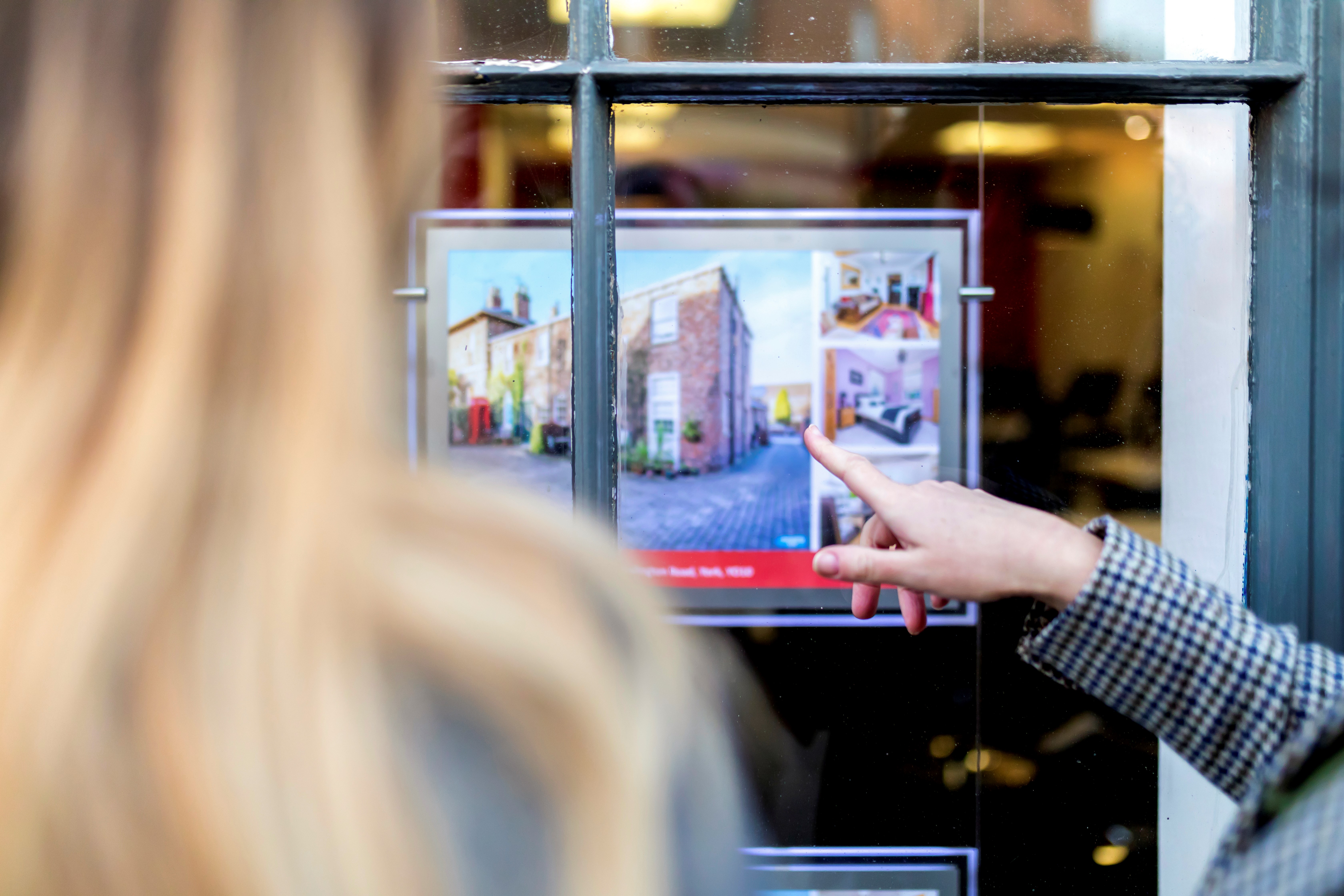 Why are down valuations happening a lot now?
The volatile economy – in no small part due to the perfect storm of the pandemic and Brexit – has left mortgage lenders nervous.
This uncertainty has led to an increase in down valuations, in some cases by up to as much as 20%.
Looking forward, lenders are also fearful of a potential dip in property values when the stamp duty holiday does finally come to an end – as buyer demand may decrease at that time.
What happens if your own home is down valued when remortgaging your property?
While down valuations are most commonly associated with selling (or buying) a home, they can also prove problematic if you're looking to remortgage and switch to another mortgage deal without moving home.
Typically, homeowners remortgage because their current arrangement – such as a two-year or five-year fixed-rate mortgage – has come to an end. If you want to do this, a valuation must be made.
But if the lender determines your home is worth less than you believe it is, your application to move to a new lender could get rejected.

In some cases, there may be little option but to move onto your existing lender's standard variable rate (SVR) which could mean a hefty jump in your monthly mortgage repayments.
How are homes valued?
Properties are valued based on a number of factors. They include:
The overall condition of the house or flat – along with the size ('square footage') and the amenities it has (for example, the number of bedrooms, if it has an office or garden etc)

The sale price of at least three similar local properties in the last six months. This gives an indication of the amount buyers are willing to pay for homes in your area

Knowledge of supply and demand in the local area

An understanding of the prevailing market – how hot or cold it is, and which way it's moving
What can you do if down valuing happens to you as a seller?
If you're looking to sell and your home gets down-valued, here are some things you can do:
Find a new buyer with a different lender willing to value your home at the price you think it's worth

Be willing to lower the asking price

Spend money to address the reasons for the down valuation

Wait to see if the property rises in value. But by doing this, you risk losing the interested buyer. There's also a risk your property could go down in value, rather than up
What can you do if down valuing happens to you as a buyer?
If you're hoping to buy, but then get a devaluation from your lender, here are some tips to help you avoid missing out on your dream home:
Get the property valued again by a different surveyor acting for a different lender

Try to renegotiate the price with the seller – or simply lower your offer

Get a loan for the shortfall

Increase your deposit to cover the cost of the devaluation – though this may mean dipping into savings meant for other costs
Conclusion
While down valuations are far from ideal, there is a way out, so don't lose hope if this happens to you.
With a little effort and perseverance, the sale (or purchase) could still go through.
You may also be interested in...
The information and data in this article was correct at the time of publishing and every attempt is made to ensure its accuracy. However, it may now be out of date or superseded. Zoopla Ltd and its group companies make no representation or warranty of any kind regarding the content of this article and accept no responsibility or liability for any decisions made by the reader based on the information and/or data shown here.