PrimeLocation
Built as high density housing for the middle classes, the desirable locations and enduring charm of London's mansion blocks ensure their popularity today.
March 16, 2018 00:00
A bit of history
Mansion flats, the imposing, typically red brick Victorian and Edwardian blocks that nestle comfortably within the most prestigious of London postcodes, are a triumph of making virtue from necessity.
They were first built in the late 19th century, when land in the few London locations acceptable to the wealthy was scarce, and demand for a pied-a-terre in the capital was high.
Although the need to build upwards was obvious, investing in the early mansion blocks was risky because flats, no matter how superior, were tainted with two unpalatable associations.
Firstly, they were usually seen as cheap accommodation for the lower classes. Anyone buying one would find themselves living in uncomfortable proximity not only to their neighbours, but also to their domestic staff. And, secondly, they were the home of choice for foreigner buyers.
But the plunge was taken nonetheless, and in 1879 the building of the imposing Albert Hall Mansions began. With views over Kensington Gardens, it remains a thing of beauty with Dutch gables, recessed balconies and even lifts.
The building may look as if it exudes confidence, but it had an uncertain start. To minimise risk, it was planned as three separate projects, with work on the second two sections on hold until every flat in the previous section was occupied.
But of course, the new development was a great success. It was closely followed by blocks in Mayfair, Regent's Park, Kensington, Marylebone, Maida Vale, St John's Wood, Belsize Park, Battersea, Fulham and Chiswick.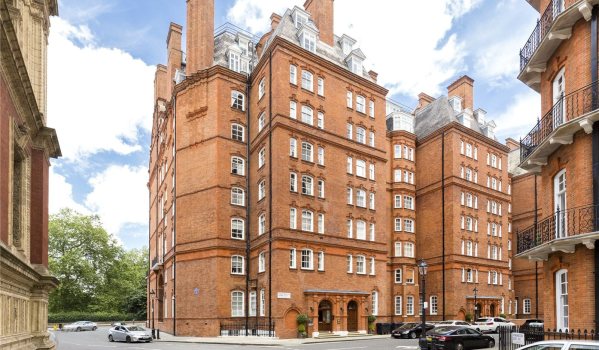 Why are they so popular?
Mansion flats are as sought after today as when they were first built, and for many of the same reasons.
1. The address
The Victorians would have known better than many house hunters today the value of location, location, location in shielding themselves from the extremes of city life.
Although London has changed enormously, most mansion developments are still in enviably central locations or well-connected suburbs, and are often in conservation areas.
Not only are they convenient, but their location makes them a safe investment.
2. Style
Buyers are undoubtedly drawn to the sense of luxury, which belies the fact that most mansion flats are relatively modest city homes.
From the grand exteriors to the marbled hallways and block wood floors, it is immediately evident that this is apartment living for a better class of flat dweller.
And, because the layouts have not been altered over the years, the sense of space and proportion can be hard to beat.
Most mansion flats offer over 1,000ft of lateral living and are without the problems of poky kitchens or bathrooms carved from other rooms often found in period conversions.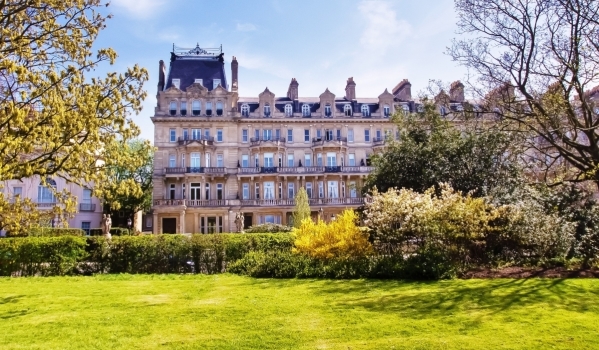 3. Safety and convenience
With porters, management and gated communal gardens, the burden of maintenance work and worries about security are minimised.
The range of services on offer will vary, but features that make life easier and more enjoyable for residents can include lifts, gyms and even swimming pools.
What are the disadvantages?
1. The service charge
The service charges for mansion flats are probably the highest for any comparable property in London. However, you do get what you pay for.
Period properties are expensive to maintain, so simply keeping the building in good order will be costly.
Then add in the extras such as cleaning, gardening, porters, 24 hour security, parking, and lifts and you are likely to be looking at annual bills from around £2,500 to £5,000.
This is fine if you plan to use all the facilities on offer. But a gripe in the grander blocks is that you may have to contribute towards luxuries such as swimming pools or parking spaces that you don't need.
2. Lifts
Many mansion flats were built without lifts. This may not be an issue day to day if you are fit, but for top floor residents, the delivery of large goods such as washing machines can be challenging.
Unfortunately, it doesn't necessarily follow that flats without a lift will be a bargain. Demand for top floor mansion flats remains high, regardless of how buyers expect to get up there.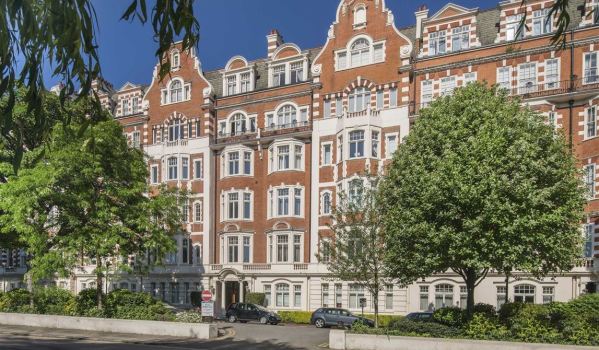 3. Insulation
The Victorians weren't too worried about fuel bills, and many mansion flats are poorly insulated with draughty windows.
Under the terms of the lease, owners are unlikely to be allowed to make drastic changes to improve this, such as fitting new windows.
In addition, sound insulation can be poor, with thin walls between apartments and, although many leases now prohibit wooden flooring, noise from above and below is an often reported problem.
4. Short leases
Until recently there was an issue with many mansion block flats having prohibitively short leases.
This is now rare as most apartments are now sold with a share in the freehold of the block, but it is still important to watch out for it.
How much and who's buying?
Mansion blocks are still seriously desirable. From the palatial penthouses favoured by the rich, to the more modest one bedroom flats, they are an enclave of elegance in an overcrowded city.
Depending on location, prices can range from anything between £300k and £1m for a one-bedroom flat while four bedroom flats can start from around £650k and run well into the millions.
A spokesperson for the Maida Vale branch of Greene & Co, says that the mansion flats in his area attract a certain type of buyer.
"They are often first time or second time buyers, in their early 30s to late 40s, they work in the city and they are often about to have their first child. They stay for around three years, then they tend to want to move to a house in areas like Queens Park."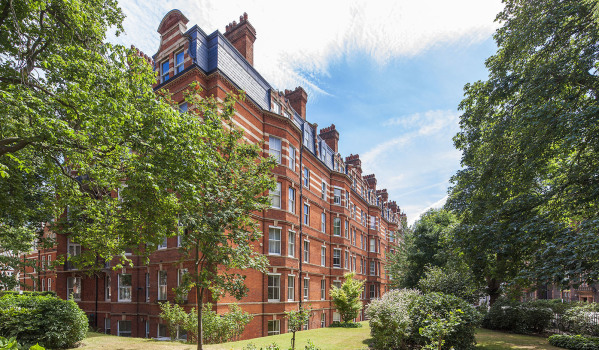 But mansion flats are not solely reserved for city types.
"We've sold two in the last couple of weeks, we've just sold one to the comedian Russell Howard. And we sold another one to an investor who wanted it for his children."
Just like the parents of one famous former resident of SW7, a certain Diana Spencer, who was given a flat at Colherne Court as an 18th birthday present.
Indulgent parents aside, investors are not usually too keen on mansion flats.
"They tend not to stack up particularly well as buy-to-lets. They don't achieve the amount of rent they would need.
"A ground floor flat we've just sold for £680,000 was renting at £550 per week, which doesn't add up. There are investors who like them, but they're looking for capital gain."
This is also the case with overseas buyers. "Foreign investors tend to like modern buildings, but they love the locations and security associated with mansion flats. They can be put off by the service charges, but they're a safe buy and they know their investment is pretty secure."
Related information