PrimeLocation
From grand country piles and elegant tree-lined terraces to Palladian villas, the building boom of the 18th century has left us with a wealth of stunning Georgian architecture.
March 16, 2018 00:00
What qualifies as a Georgian home?
The Georgian period starts with the reign of George I in 1714 and ends, officially, at the death of George IV in 1830.
However, as architectural styles don't change immediately on the death or abdication of a monarch, the term Georgian is often taken as roughly equivalent to the 18th century.
And the definition of what a Georgian house looks like is similarly loose. The architecture is sub divided into a variety of styles - usually influenced by ancient Greece and Rome.
These classical architectural references were the height of fashion in the 18th century as the nation's rich young aristocrats returned from their Grand Tours (the Georgian equivalent to inter-railing).
But it was a time of experimentation as other more exotic styles including the Gothic, Egyptian and Chinese, were also toyed with, reflecting the country's increasing status on the world stage.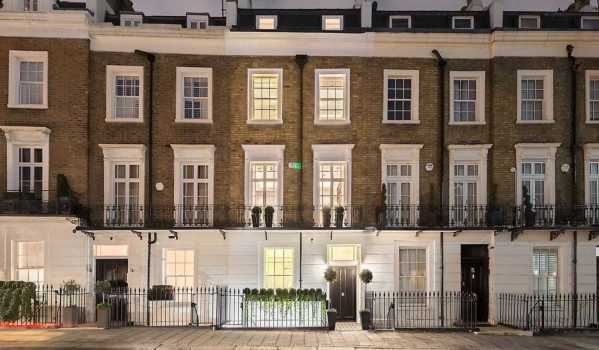 So, what did they build?
The 18th century was a good time to be rich and where better to enjoy your growing wealth than from a new home built within a landscaped park?
As well as incorporating the latest classical features such as portico entrances, stone or stucco fascias, and light and spacious interiors, the classical themes were also carried into the gardens with talking points such as replica temples and grottoes dotted around.
At the same time as the aristocracy were building the country homes that still inspire today, there was also a surge in urban growth and a need for more modest housing.
Landowners turned the housing crisis to their advantage, speculatively building terraces of symmetrically designed townhouses, where they could pack a large amount of accommodation into a relatively small space.
These terraced homes were often built quickly and relatively cheaply, and rented out to the upper and newly wealthy middle classes.
They tended to follow a pattern: a building four storeys high, with a panelled front door with a semi-circular fanlight above, accessed by a short flight of stairs.
The window sizes also followed a format. Windows were shorter on the ground floor, for structural reasons. The grand first floor had the tallest, most elegant windows. On the second floor the windows were shorter, and top floor windows were almost square.
In areas where local stone was plentiful, such as Bath and Cheltenham, the terraces were stone, or with a stone facade. But most terraces were made of brick, with sloping slate roofs hidden behind stone parapets.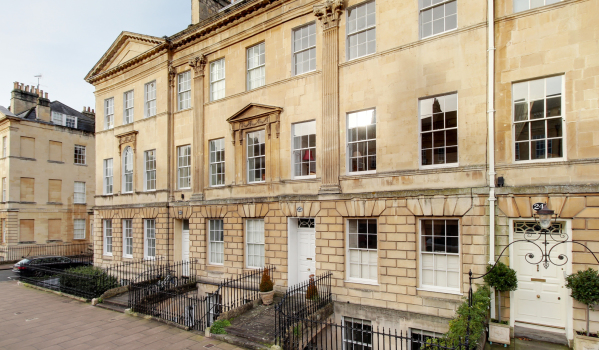 What makes them so popular today?
Interior designer Lady Henrietta Spencer-Churchill, whose family home is Blenheim Palace, specialises in the renovation of country homes, and has written extensively on period interiors.
"The best thing about a Georgian house is the proportions," says Spencer-Churchill. "Especially on the ground and first floors. Good, high ceilings, good shapes. Equally I love the large windows which let in plenty of natural daylight.
"I tend to like the earlier and the later styles, Palladian and Regency mainly, because the details are elegant and simpler. I find a lot of the neo-classical a bit too fussy. But that's a personal taste."
But there is an exception to the stereotypical Georgian terraced home. "Some can be quite limiting," says Spencer-Churchill. "You might have a staircase in the middle, rather than on the side, which may mean poky rooms."
Read: 5 ways to spot a gorgeous Georgian home
How well built are they?
Chartered buildings surveyor Ian Potts says, "In any range of buildings, you will have the good and the bad examples, and, particularly, in any boom time you will get some that were, relatively speaking, thrown up.
"I understand that when some of the apparently most impressive Georgian terraces in the country have been refurbished, alarmingly poor construction has come to light.
"But I would not want to give the impression that all Georgian property is poorly built. Generally they're pretty sound, and the fact that they've lasted this long probably means they'll keep going a lot longer."
But, as a prospective buyer, there are a few things to look out for, says Potts.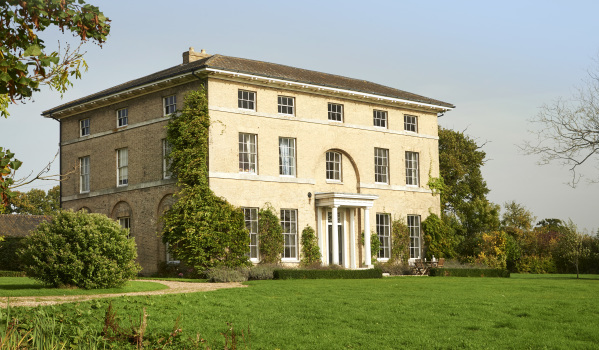 Georgian buildings will, typically, have parapet roofs. These can lead to two potentially expensive problems.
Firstly, the parapet will hide the roof, so, from ground level you can't assess what state it is in. You really need to put your head into the loft to look for signs of leaks.
And secondly, the parapet will hide a lead gutter behind it. Problems occur when slates slip into it and block it, and the lead can also wear away. This can lead to damp in the walls and rot in the timbers, including floor joists - which can be a big job to fix.
Next you should look down below. A lot of Georgian homes will have a cellar. But for those that don't, make sure the sub-floor vents are clear, because without a good airflow the floor can rot. Fortunately, in terms of insulation, a Georgian home can have a built-in advantage over other period homes.
"Generally they have very substantial external walls made of stone," says Potts. "They can take long time to heat up but once they're warm they're pretty good.
"If they're not stone they will typically be brick covered with render. Some will have a cavity (which can be filled), and some won't, but it's very difficult to tell with the render on."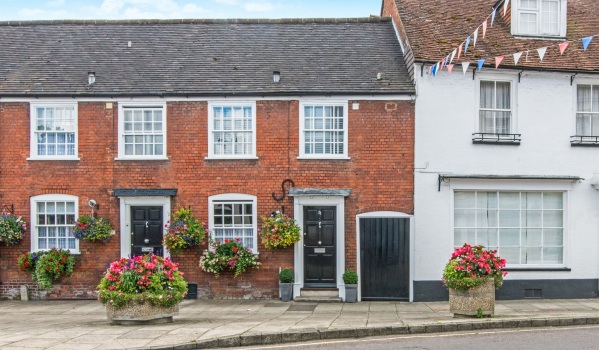 How easy are they to modernise?
Georgian buildings make lovely, light, spacious family homes. But if the house is not configured exactly how you want it, you need to do some research before you buy.
Georgian buildings aren't automatically listed. But, says Potts, if there are a large number of them in a location they will either be listed, or the location will be designated a conservation area. And, if a house falls into either category, you are likely to be restricted in any changes, such as removal of walls, or building of extensions that you can carry out.
And beware - head height in Georgian roof spaces tend to be lower. And a parapet will move the bottom edge of the roof inwards. So you may be less likely to have enough space for a loft extension, though this will depend on the overall size of your building.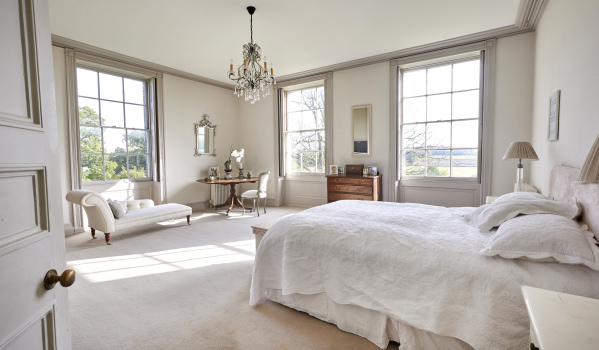 Georgian style
If you are lucky enough to own a Georgian gem, take time to plan décor that does justice to the simplicity and elegance of the architecture.
Spencer-Churchill, who has advised extensively on architectural and design details, says, "I decorate a house depending on the age and style.
"It's wonderful to find a house that still has features such as the panelling, and the original fireplaces.
"I like to use furnishings that come from the appropriate period.
"But eclecticism does work and throughout the period we were using a lot of continental furniture, so I like to incorporate French, Italian, Dutch and some painted and gilt furniture.
"But we also often use contemporary furniture, so we might put in a glass coffee table. And, of course contemporary art can work wonderfully well."
Related information