PrimeLocation
If you are searching for a disabled-friendly or accessible home to rent or buy, you will know just how difficult it can be to find one.
March 19, 2018 00:00
Finding private residential property that is accessible can be tricky - but it's not always because there's nothing suitable out there.
In fact, there is a wide range of adapted and disabled-friendly property on the market at any given time, it's just that the difficulty lies in identifying suitable homes.
Due to the fact that the term 'disabled' is open to many different interpretations, it is not always possible to identify specific requirements.
Some people may require full wheelchair access, whereas others might just be looking for a bathroom that has been adapted for accessiblility, or even just a property with a dedicated nearby parking space.
Finding accessible and adapted housing is a necessity for those with a physical disability. Without it, independence is seriously limited. However, it can be difficult to know how to search effectively online for such houses.
Here at PrimeLocation, we are only able to identify disability-friendly homes if the estate agents have included the information in their property description.
In this case, make sure you use our keyword search function when looking for a home, either to rent or buy.
When you've landed on the property for sale or property for rent pages, click on 'Advanced search options' and punch in exactly what you are looking for under the keyword section (as illustrated below). If you don't find immediate success, keep playing around with different keywords. You can also search for exact phrases by using quotation marks e.g. "wheelchair access".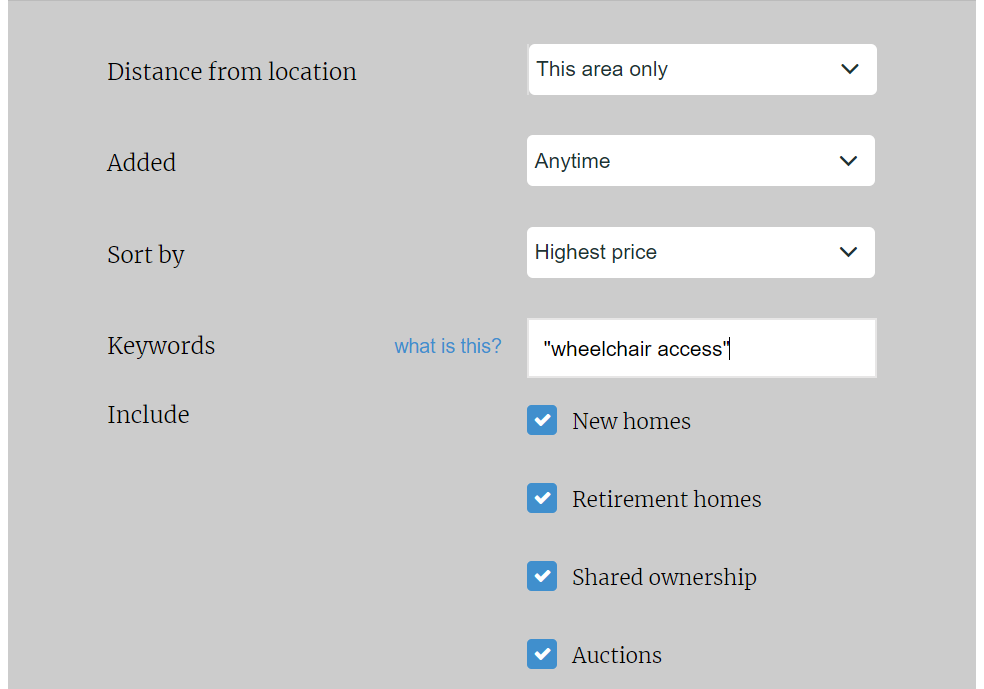 You can also access the Keywords and features function after you have initially searched for the location you are looking to buy or rent in. You can see what this version of the tool looks like below.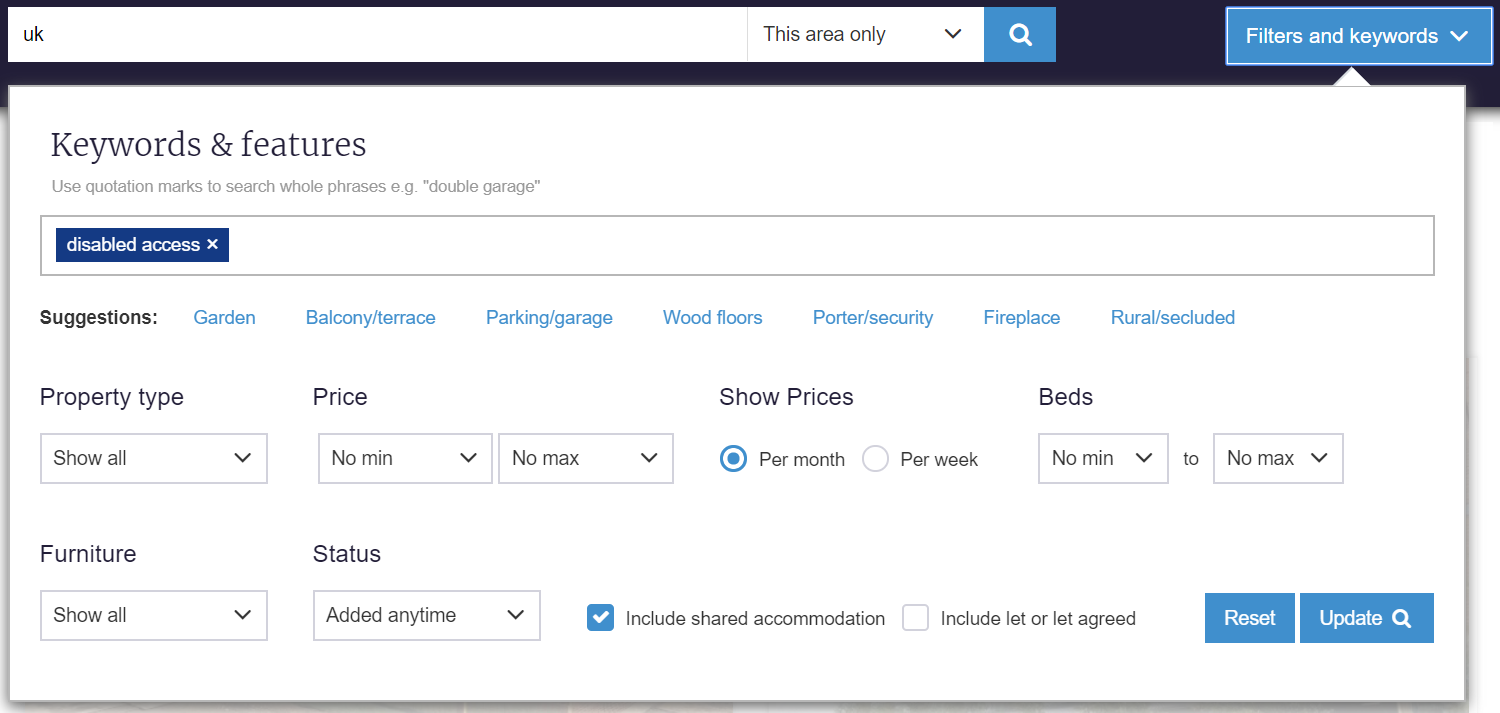 In addition, it's also advisable to register with local agents directly. They will be able to identify other disabled-friendly properties available in your area.
You should also get in touch with your local authority, as you may be eligible for social housing that has disabled access, or they may be able to advise you on properties in the area that could meet your requirements.
Related information