PrimeLocation
Ground rents can be surrounded by an air of mystery, but for those in the know, attractive returns of 5 per cent are possible.
December 11, 2014 09:30
Ground rent ownership might appear mysterious to some, but it can provide a secure income for landlords, discovers Cheryl Markosky.
What is ground rent?
Ground rent applies to leasehold properties and is a sum paid annually to the freeholder by the leaseholder.
Originating in Roman law, ground rent (solarium) was rent paid once a year by the lessee.
Leasehold refers to land held under a lease for a number of years, on which annual ground rent is paid. A contract lease is drawn up, conveying land from one person to another for a specified period - for example, 99 years - usually in return for rent.
Why would you want to own ground rents?
As ground rent is a nominal sum - typically, a few hundred pounds a year, although it can be more – why would anyone bother collecting it?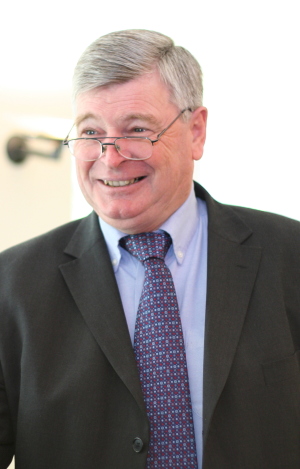 Roger Doncom, senior consultant in Marsh & Parson's professional department, says, "Many investors look at ground rents as an alternative to bonds."
Yields will change, but he notes that they are "tickling along at 15 to 20 times the ground rent".
Also, since the introduction of the 1993 Leasehold Reform housing and Urban Development Act and its amendements, the ability of freeholders to play naughty tricks and rook lessees have been eroded.
Doncom notes that "less moral freeholders have dropped out, leaving more professional freeholders still buying ground rents, even if ground rents aren't considered to be as sexy as they were in the past."
Despite leasehold extension legislation helping leaseholders purchase the freehold if they want to band together and do so, ground rents are still regarded as attractive to most freeholders. "They know they're buying a secure, long-term investment," explains Doncom.
Ground rent brings added income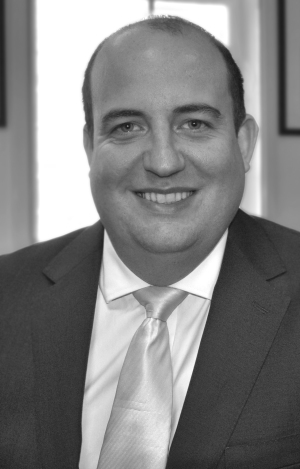 Robert Haigh, Chestertons' director of professional services, sees ground rent as another tier of rent between a freeholder and leaseholder.
He suggests that in new developments ground rent is seen as an extra income stream. "In any new development where the freehold isn't sold off, there will be a form of ground rent paid by leaseholders."
Even though there are different ways of calculating ground rent, Haigh cites the example of a one bedroom flat with ground rent worth £300 per annum at the start of a contract. "With the ground rent doubling every 25 years, this is an attractive investment."
Leasehold extensions
People that buy ground rents are not just interested in the rent, however. They're keen on leasehold extensions, points out Haigh.
Lease extensions are normally granted in 90-year blocks. A tenant must have owned the property for at least two years before the date of the claim to extend the lease. They don't have to occupy the property though, and the original lease must have been for a term of more than 21 years.
Ground rents might seem like a modest way to accumulate income, but it builds when you look at the element of "hope" or "marriage" values, Haigh explains. When a tenant wants to extend his lease, or a group of tenants exercise their commonhold rights to acquire the freehold, "the freeholder will get his capital value back".
Even if the freeholder is compelled to sell the freeholder if notice has been given, he has to be compensated in full for his interests in the property. "There's still a lot of money to be made," notes Haigh.
Raising money to help cash-flow
As you can sell the freehold at any time during the build process to a third party and raise revenue towards a project, some house builders are happy to do so to aid their cash-flow position.
A number of developers own separate companies that just hold ground rent portfolios.
Individuals versus bigger players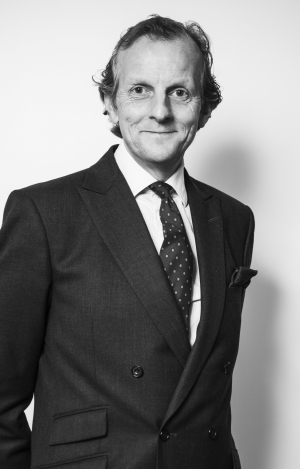 Some individuals do own ground rents on one or maybe a few buildings, but the reality, believes Philip Jackson of Maguire Jackson in Birmingham, is that ground rents are mainly acquired by investors building up large portfolios of ground rents by the thousands.
"As you have to chase small amounts of money every year, most freeholders can't be bothered to do so on a small scale," he says. "But if you own ground rents in a bigger way, then you can employ a managing agent to look after your freehold interests, collecting ground rents and maintaining the property."
Institutions buying ground rents are making a safe 4 to 5 per cent yield annually, argues Jackson.
"At the moment, ground rents are looking very appealing, as you get so little income from savings in the bank now due to deflation and low interest rates," he adds.
Need to know
When looking at property, buyers rarely ask about rent revenues. In the past, they've typically occurred every 25 years, with ground rent rises generally doubling from a low £100 to £200 per annum.
But this is starting to change, notes Jackson. "Some newer leasehold contracts written over the past decade are more onerous."
Donmer agrees and warns that some developers are starting to charge "eye-watering ground rents that could easily rise to £6,000 or £8,000 a year".
It's a pitfall to be aware of, Haigh cautions purchasers of leasehold homes. "There can be different ways of calculating rent review periods, so make sure you – or your solicitor – reads the fine print."