PrimeLocation
Looking for your next place to live? PrimeLocation rounds up the benefits of buying a new-build home.
July 26, 2016 09:30
If you're on the lookout for your next home, why not plump for a gleaming new one, untouched by previous owners?
While it can be a matter of taste, buying a brand new property does come with a range of benefits. And here's our 6 reasons why a new-build home could tick all the right boxes.
1. Hotel-style facilities and services
Many new housing developments offer top-notch facilities. Think private members clubs, cinemas, swimming pools, gyms, games rooms and spas.
Need to book theatre tickets? Many new developments provide a 24-hour concierge service for their residents.
In major cities, über developments are backed by big-name brands too. Take One Hyde Park in London, where you can tap into room service and housekeeping from the high-end Mandarin Oriental hotel.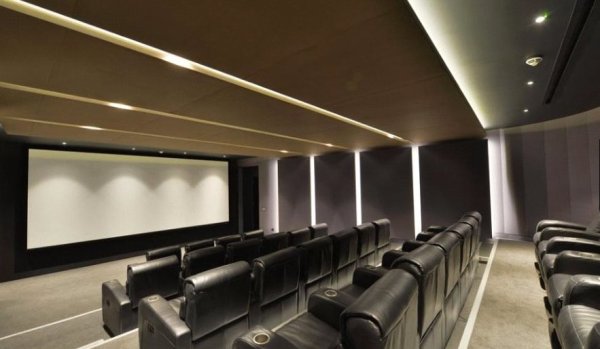 Meranti House, Goodman's Fields, London, above.
2. Cutting-edge design
Forget about identikit boxes on sprawling estates. High-end developers strive to incorporate the latest cutting edge design into their properties.
In practice this often means light and spacious interiors, clever storage solutions, strong use of natural materials, such as exposed brick, wood and even metal, and eye-catching external features.
AYKON Nine Elms in south London for example has been kitted out by none other than fashion designer Donatella Versace.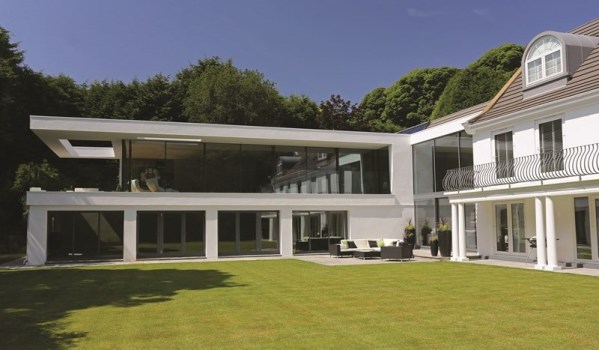 Detached house in Hillberry Green, Douglas, Isle of Man, above.
3. The chance to personalise your home
Buying a brand new home enables you to put a personal stamp on your property – before you move in and without having to lift a finger – by telling the developer how you want it.
The level of input developers permit will vary. But examples of what you may be able to choose include kitchen units, bathroom suites, flooring type and colour of the walls. Some developers may even allow you to select door handles and type of shower.
David Galman, director of sales at Galliard Homes, said: "With certain apartments in London's The Chilterns scheme we have included wine storage for the buyers' wine collections. We also offer other features, such as state-of-the-art sound systems and electric blinds."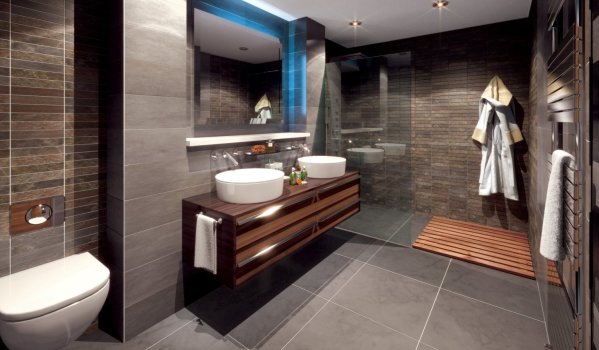 Shore Road in Sandbanks, Poole, Dorset, above.
4. Eco-friendly features
While high quality insulation and energy-efficient heating tend to be standard features of a modern new-build home, many builders are now taking environment credentials further. Some are installing solar panels too, for example. And all of this means you'll be able to make significant savings on your utility bills.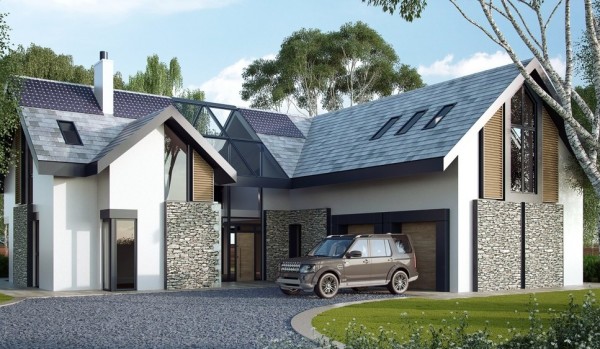 Viver Green in Hincaster, Cumbria, above.
5. Still get a slice of history
Buying a new-build home does not mean forfeiting a sense of history and heritage. In fact, many developments incorporate features that specifically reflect a site's past.
A good example of this is The Stage in Shoreditch, East London. The development is a £750m transformation of the site of London's oldest Shakespearean playhouse and where his Henry V play was first performed. A glass platform has been installed at the centre of the development above the sunken remains of the old theatre (pictured below).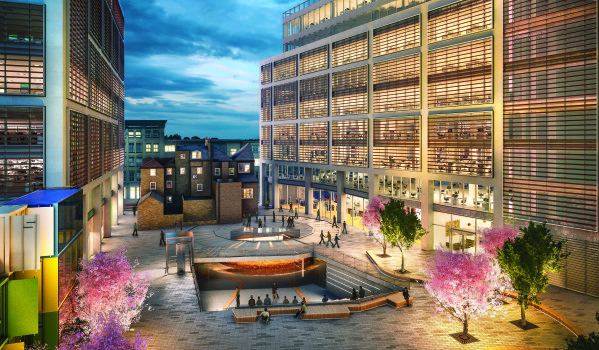 The Stage in Shoreditch, London, above.
6. Benefit from a prime location
Thanks to a growing trend for development on brown field sites – which, by their nature, tend to be quite central – many new-build homes are right in the heart of the action.
Developers also pay significant attention to the surrounding environment, so you could find anything from public squares and tree-lined boulevards, to shops, restaurants and cafes right on your doorstep.
Rebecca Littler, sales and marketing director, London Square, said: "With great transport links, leisure and nightlife, Streatham appeals both to young professionals and people who want to downsize.
"London Square Streatham Hill is one of only a few new developments in the area. We have taken great care to offer all the key elements of contemporary London living, such as a gym, concierge, cycle spaces and landscaped outdoor space."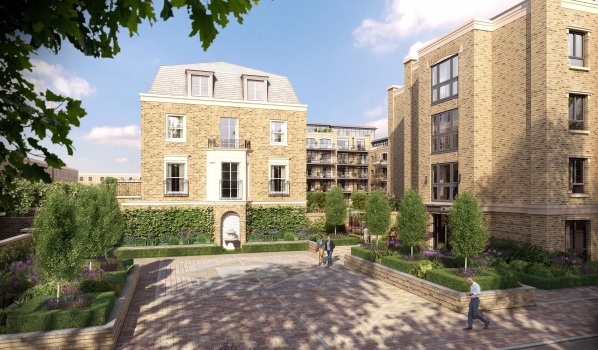 Chiswick Gate in Chiswick, London, above.
Would you buy a new-build home? Tell us by posting a comment below...