PrimeLocation
Buyers looking for houses for sale in Swansea will find plenty on offer in this corner of Wales.
October 28, 2015 13:30
Swansea enjoys a magical setting on Swansea Bay. It boasts all the perks of city life: entertainment, culture, history and sporting life. Yet the Welsh city is also an ideal location for people who enjoy the great outdoors. It has several parks and gardens, a wide seafront and a new marina.
Swansea is undergoing a major regeneration. But this is peppered among the historic architecture for which it's more renowned. The city centre and the recently-developed Maritime Quarter are today both vibrant and buzzing areas of the city.
It also has a significant student population, thanks to the presence of Swansea University and University of Wales Trinity St David in the city.
Swansea has some famous connections. It is the birthplace of poet and author Dylan Thomas and Hollywood actress Catherine Zeta-Jones. The Welsh beauty's film star husband Michael Douglas reportedly built her a £2m cliff top home in Mumbles.
Politicians Michael Howard and Michael Heseltine as well as actor, comedian, musician and singer-songwriter Keith Allen also have links to the city.
Swansea is a great place from which to explore the beautiful south Wales coastline, including the picturesque Gower Peninsula, the first Area of Outstanding Natural Beauty in the UK.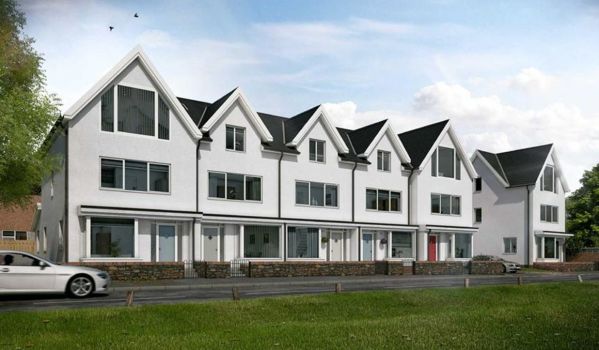 Houses for sale in Swansea
There is a wide range of houses for sale in Swansea, from spacious family homes and period properties, to luxury waterfront buildings and student lets.
There has been significant development in the award-winning Maritime Quarter in recent years and there is now a wealth of smart new build homes in the stylish area. It is bordered by Swansea's sandy beach on one side. The city is just a short walk away.
There are older, period properties in the city too. For example, buildings dating back to the Georgian and Victorian eras sit among the glistening new housing developments in the Maritime Quarter and around Wind Street and Castle Square.
Where to buy in Swansea
Some of the most desirable houses for sale in Swansea are in the north west of the city. The SA4 postcode was named the fifth most desirable postcode in Wales in 2014. It includes the areas of Blue Anchor, Gorseinon, Loughor, Gowerton, Penllergaer, Penclawdd, Pontarddulais, Three Crosses and Hendy in Carmarthenshire.
The most expensive houses in Swansea tend to be located in areas along the coast, such as Brynmill, West Cross, Caswell, Singleton Park, Blackpill (home to a lido), Bishopston, Clyne, Langland, Oystermouth and Southgate.
There are also pricey homes in areas, such as Cockett, Derwen Fawr, Dunvant, Fairwood, Hendrefoilan, Killay, Sketty and Tycoch inland; and Glanmor and Uplands in the heart of the city.
The streets which typically have the most expensive properties are in Reynoldston, Southgate, Penmaen and Mumbles. Eaton Crescent in Uplands is thought to be one of the most upmarket residential spots close to the city centre. Notable Uplands residents have included Dylan Thomas and Michael Heseltine.
The Maritime Quarter in Swansea has been transformed in recent years. Luxury new flats in the area offer panoramic views of the yachts, boats and motor cruisers that dot Swansea Bay. There are also new and trendy cafes, bars, shops and restaurants as well as a smart marina. Many homeowners live in the area year-round, including second-home owners.
Houses for sale in Mumbles, a large and charming village on the outskirts of Swansea, typically come with expensive price tags. Mumbles was famous for a cluster of seafront pubs known as the Mumbles Mile. However, the raucous nightlife has been toned down in recent years and there are now traditional pubs, ale houses and wine bars.
The Welsh city's hefty student population makes Swansea attractive to buy-to-let investors. Brynmill and Uplands are very popular student areas located close to Swansea University's Singleton Park campus. Students typically live in flats and large houses.
Nearby is Sketty, which also has a good proportion of large properties for students to share. Sandfields, another student area closer to the city centre, generally has smaller properties.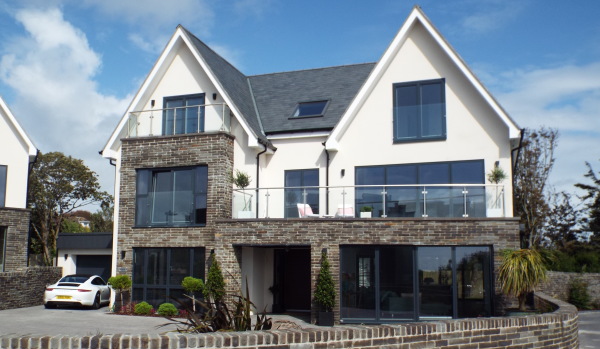 Transport in Swansea
Swansea can be easily reached by bus, train, ferry or car. Traveline Cymru, the public transport information service in Wales, can provide details.
The nearest airport is in Cardiff, which has direct flights to more than 50 locations and connecting flights to more than 800 destinations around the world. Swansea does have an airport but it is for small planes and recreational flights.
Swansea's main train station is located in the city centre. First Great Western operates trains from London and Arriva Trains Wales has services from west Wales, the Marches (along the border with England), the Midlands and the south west. There are also stations at Gowerton and Llansamlet.
There are frequent coaches running from Swansea and Cardiff nearby to other major towns and cities by firms such as Greyhound and National Express.
Alternatively, the M4 connects Swansea direct to London. The drive takes just over three hours. There are also three Park & Ride sites in the city, all of which have good access with the M4.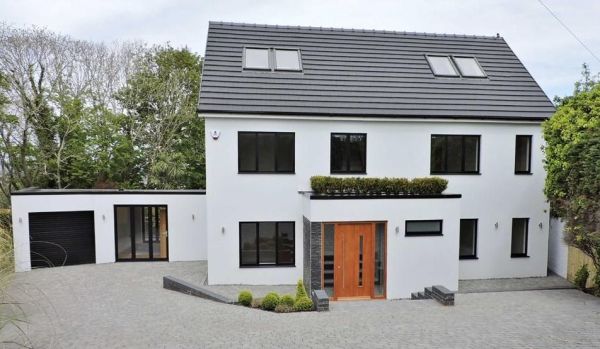 Things to do in Swansea
The majority of the attractions and activities in Swansea, such as museums, shopping and leisure centres, restaurants, bars, cafes, markets and other venues, are in the city centre and Maritime Quarter.
Swansea has a number of museums, which make a good day out. The National Waterfront Museum charts the industry of Wales, while the Swansea Museum reveals the industrial, maritime and cultural history of the city. The Dylan Thomas Centre is dedicated to the famous poet and author. There are also a number of tours and guides as well as an annual festival in honour of him.
The city has a vibrant arts culture and a good range of galleries. The Glynn Vivian Art Gallery is considered to be one of the top venues for art. Others include Mission Gallery, the Attic Gallery and the Nick Holly Studio. Meanwhile, for theatre buffs, there is the Swansea Grand Theatre, which offers a mix of events and shows.
There are shops, restaurants, bars and cafes galore in Swansea. The major shopping and leisure centres include Quadrant Shopping Centre, St David's Shopping Centre and Morfa Shopping Park. There independently-owned shops in Uplands. Meanwhile, Wind Street is one of the most popular nightspots.
Swansea's parks and gardens are great places for families and sports enthusiasts. They include Clyne Gardens, Singleton Botanical Gardens, Victoria Park, Cwmdonkin Park and Brynmill Park.
The LC Swansea, which claims to be Wales' biggest indoor waterpark, is also ideal for the family. It is located near the National Waterfront Museum and boasts an array of slides.
There are many places to eat and drink in the city - and Swansea Market is particularly popular with foodies. The enormous glass and wrought iron building was rebuilt after the Second World War and now houses more than 100 stalls offering delicacies from across the region. Local produce includes cockles and laverbread.
Sport is alive and well in Swansea. The 20,000-seat Liberty Stadium is home to Swansea City AFC and The Ospreys rugby team. The city's location on Swansea Bay means there are plenty of activities on offer, such as sailing and surfing, cycling and walking.
There is a wealth of places to visit on the outskirts of Swansea and beyond. Among them is Mumbles, located on the west side of the five-mile Swansea Bay. It has fantastic ice cream and seafood – the Mumbles Oyster Festival attracts the foodies.
The beautiful and unspoilt Gower Peninsula is a must for outdoor lovers. It boasts beaches, caves, cliffs and woodland. Three Cliffs Bay and Rhossili Bay are among the most breathtaking spots in Britain. There are also picture-perfect beaches at Caswell, Langland and Limeslade.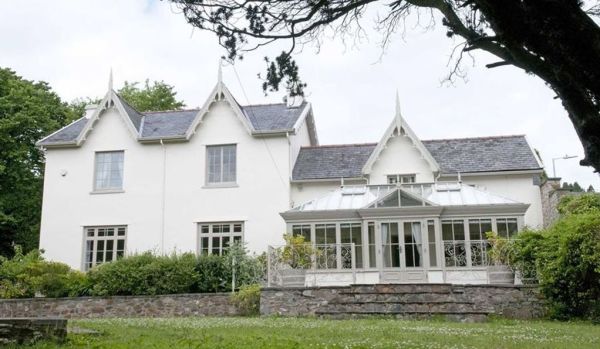 Weather in Swansea
Swansea's waterfront location means that it can be wet and windy. Winter in Swansea tends to be mild with temperatures hovering above freezing. Summer is typically hot and humid with temperatures reaching close to 30 Celsius.
You might also be interested in...