PrimeLocation
Some of the country's most exclusive houses for sale can be found in Poole. Here's what to look out for in the glitzy coastal retreat.
October 28, 2015 15:30
The quaint town of Poole in Dorset enjoys a picturesque setting. It sits on Poole Harbour, the second largest harbour in the world after Sydney. In addition, the coastal retreat is surrounded by award-winning wide, sandy Blue Flag beaches.
However, it's not just Poole's scenery that has attracted buyers in recent years. Glitzy waterfront properties have emerged along its coastline.
The small peninsula of Sandbanks is one of the most sought-after enclaves in the country, leading to it being dubbed Britain's Palm Beach. Its high profile residents include football managers Harry Redknapp and Tony Pulis, Redknapp's son Harry as well as Liverpool legend Graeme Souness.
The area is popular with families, thanks to the well-regarded schools. They include Springdale First School, Broadstone First School and Rushcombe First School, which have all been rated "Outstanding" by Ofsted.
Poole offers easy access to London and the home counties. It is also a very handy base from which to explore the Purbeck countryside, the Jurassic Coast as well as the New Forest National Park.
It's little wonder that Poole attracts a range of buyers including those that enjoy the outdoors and water sports, commuters, Londoners seeking a better quality of life, weekenders, second-home owners as well as downsizers in search of sea air and balmy weather.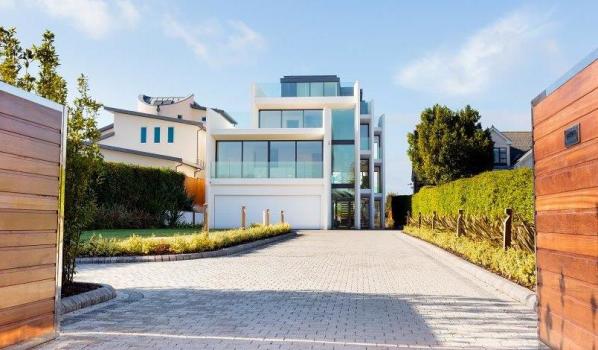 Houses for sale in Poole
There is a wide variety of houses for sale in Poole. However, the town is arguably best-known for its dazzling array of exclusive waterfront properties with panoramic views of the sea. Architectural styles vary and include many new build homes with all the mod cons.
The most desirable houses can be found in Sandbanks as well as Canford Cliffs, Talbot Woods, Lilliput, Lower Parkstone and Branksome Park.
Where to buy in Poole
Poole is perhaps best-known for Sandbanks. Known as a millionaires' playground, properties on this small peninsular are among the most expensive in the UK. There are some very striking architectural styles in this area. Earlier this year, two adjoining 'his and hers' mansions were put up for sale on the peninsula for £13m. They boasted an indoor swimming pool and enviable sea views. The prime waterfront properties are found on Panorama Road and Banks Road.
Some buyers consider Sandbanks their main home. Other types of buyers in this neck of the woods include second-home owners and downsizers. Developer PegasusLife, for example, is planning to build homes for people in retirement in Sandbanks.
Proposals for a £12m, 2,000-seat sports stadium for beach football events are also being worked up for Sandbanks.
Canford Cliffs is another exclusive suburb, found between Bournemouth and Poole. The area has a variety of property types, from period properties to modern new build homes. It is particularly popular with buyers in search of 'lock-up-and-leave' properties close to the seafront and Blue Flag beaches.
There are some spacious detached family houses in Talbot Woods, Lilliput and Lower Parkstone.
However, land values can be steep in these areas too. A parcel of land on the coast in Lilliput was given a £3.5m price tag during the summer; it contained just the foundations of a former property and a driveway.
There are also spacious houses on Western Avenue, Bury Road and Martello Road in Branksome Park.
Hamworthy sits on a peninsula. Nearby Hamworthy train station has regular South West Trains service to London Waterloo, making this area a smart choice for commuters, weekenders and second-home owners.
Broadstone also has good connections, located close to Hamworthy train station and seven miles from Bournemouth Airport. It has a selection of shops, churches, schools and other amenities.
Other areas include Alderney, where streets near Alderney Avenue have been named after various places in the Channel Islands; Canford Heath, Dorset's largest heathland; Waterloo; Newtown; Bearwood; and Oakdale.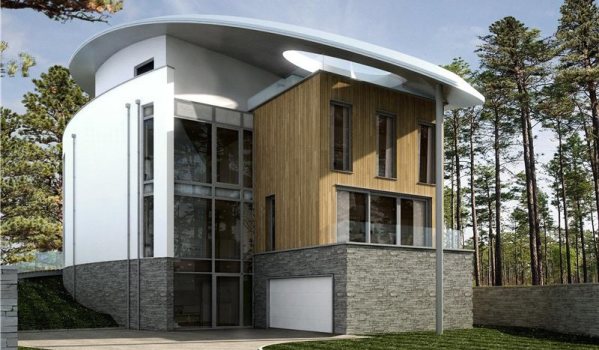 Transport in Poole
Poole is served by an express train service to London Waterloo, which takes two hours. It also calls at Bournemouth, Brockenhurst, Southampton, Southampton Airport and Winchester.
The train line also heads west to destinations such as Wareham, Wool, Dorchester and Weymouth.
Poole train station is located close to the High Street and Dolphin Shopping Centre. There are also local train stations at Hamworthy, Parkstone and Branksome. All the stations have direct trains to London.
Nearby is Bournemouth Airport, which has flights to countries throughout Europe.
There are several ferry companies operating from Poole, including Sandbanks Ferry, Wightlink, Red Funnel, Brittany Ferries and Condor Ferries. They head to destinations including Sandbanks, Isle of Purbeck, Isle of Wight, Southampton, Ireland, continental Europe and the Channel Islands.
National Express has up to 16 coaches heading to London's Victoria station every day, and there are 12 services to Heathrow Airport and Gatwick Airport. There are also direct coach links to the West Country, Brighton, Eastbourne, Bristol, Birmingham and the north. They depart from Seldown Coach and Car Park located next to Poole Bus Station.
Megabus operates coaches from Talbot Campus at Bournemouth University and the town to London.
There are buses operating throughout Poole and nearby towns. The Getting About Card is valid across Poole, Bournemouth and Christchurch. Morebus runs the bulk of buses in the town; other operators include Yellow Buses and First. The Route ONE town centre bus connects the bus and train stations, the Old Town, Poole Quay and Poole hospital.
Things to do in Poole
There is plenty of history in Poole's Old Town, where remnants of the medieval town still remain. The Cockle Trail and Poole Trail are ideal for those with an inquisitive nature.
Poole Quay is one of the busiest parts of the town, where fishing boats, glossy yachts, powerboats and cruisers all congregate. It is a good point for sightseeing and there are historic buildings that have been transformed along the waterfront.
There are numerous shops, bars, cafes and restaurants on the quay and elsewhere in the town that capitalise on the coastal setting. Dorset is known for its fine local produce and fresh seafood.
The Lighthouse Theatre offers a full spectrum of shows and events, while Poole Museum showcases the town's history across four floors of galleries.
As well as the sea, Poole has a range of parks – perfect for families and people who enjoy the great outdoors. Upton Country Park has walks, play trails and gardens. Poole Park is known for its aquatic birds and mini railway. Its facilities include a children's ice rink, play areas, cricket pitches, crazy golf, putting green and tennis courts. Meanwhile, Hamworthy Park and beach also offer stunning views across Poole Harbour and comprise an outdoor play area, cafe, paddling pool and outdoor education centre.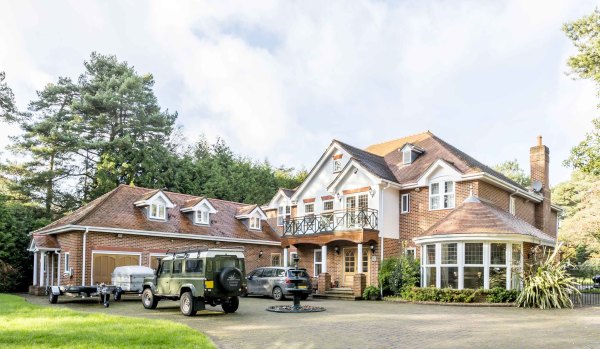 For indoor fun, there is Tower Park, which includes the Splashdown water park, cinema, tenpin bowling, bingo, kids' area and restaurants.
Poole is a magnet for watersports enthusiasts and it's easy to see why. Windsurfing, sailing, kitesurfing and paddle boarding and more are all on tap in Poole Harbour and along the coast.
Poole is a good springboard for exploring the wider region. Passenger boats at the quay head out to Brownsea Island, Sandbanks, Wareham, Swanage, Bournemouth and the Jurassic Coast.
Brownsea Island in the harbour was voted Britain's favourite nature reserve in 2013. It was used for the first Boy Scout camp, and is today still home to the rare Red Squirrel. Owned by the National Trust, it is a great escape and perfect for families.
The Jurassic Coast is England's first natural World Heritage Site. It covers 95 miles from Dorset down to east Devon and has geological features from the Triassic, Jurassic and Cretaceous periods. Popular attractions on the Jurassic Coast include Lulworth Cove, Chesil Beach, Durdle Door, Pulpit Rock and Golden Cap.
Weather in Poole
The weather in Poole can often be warm and sunny during the summer months. It typically has a milder climate than other towns and cities further inland. However, winters tend to be cold and wet. Fresh, frosty days are not uncommon from December through to February.
You might also be interested in...