PrimeLocation
Northampton's property market is the fastest-moving in Britain, according to new research. Find out more with our guide.
March 16, 2017 11:30
Acres of green park space and an independent cinema. Medieval history and a redeveloped waterside marina. World-renowned car racing and imposing Georgian architecture. A brand new university and a church and castle site dating back to the eleventh century.
It may come as a surprise to learn that we are, in fact, talking about Northampton – the county town of Northamptonshire that's less than an hour away from London by train and increasing its profile at a rate of knots.
In fact, the property market in the large East Midlands town is the fastest-moving in the whole of Britain. Homes put up for sale there take an average of just 27 days to go under offer, research from Zoopla found. That's 20 days quicker than for the rest of the country.
Here's a taster of what all the fuss is about.
What's going on in Northampton?
Northampton has had its share of mixed press in the past decade or two, but there is no denying that the town – famous for its markets and shoemaking – is now seeing some of the most major regeneration is its (surprisingly long) history.
This regeneration includes a multi-million pound facelift of its main Castle train station, a bright new bus terminal and the building of new council offices and a hotel. The Waterside Enterprise Zone has been responsible for a total redevelopment of the stretch of waterside leading from Sixfields into the town centre, with the creation of hundreds of new commercial and office spaces.
Grosvenor Shopping Centre has been dramatically improved while the old Greyfriars bus station has been demolished to make way for new development. Plans are also afoot to build a £330m new main campus for the University of Northampton in the town centre, which will be supported by a raft of fresh, modern accommodation for students.
The list of improvements in and around Northampton – whether current, completed or in the pipeline – is in fact so long, there's a whole website dedicated to it: Alive with Enterprise.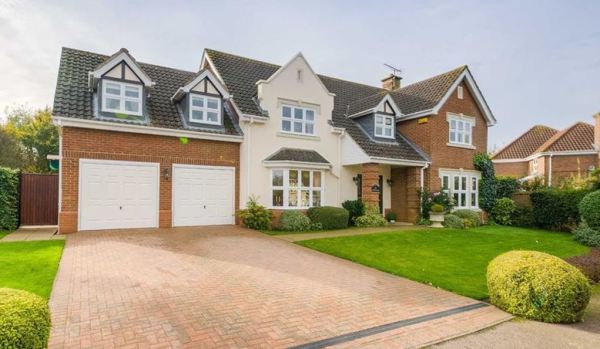 Houses for sale in Northampton
But if you are looking for houses for sale in Northampton, what can you expect to find? The answer is a whole raft of old and new and plenty in between.
Many of Northampton's streets are lined with sturdy and imposing Georgian and Victorian terraces, while a short drive out to the surrounding small villages uncovers a raft of thatched cottages dating back centuries.
There's a good dose of post-war semi detached homes in Northampton, while the closing of many industrial sites during the 1970s and 1980s has left a legacy of trendy factory and loft conversions.
The latest surge of regeneration has now resulted in a raft of new-build homes in Northampton itself and surrounding suburbs. One of these developments, Upton, has been dedicated to eco homes.
House prices in Northampton are still remarkably affordable compared to locations even just a few miles further south of the country. But the scale of regeneration and ever-improving rail and road links into London and the rest of the UK, means Northampton is fast on the way up.
The town is attracting new settlers priced out of London and investors from all over the country. In 2014 Northampton was voted the best place in the UK to start and run a business by credit reference agency Experian.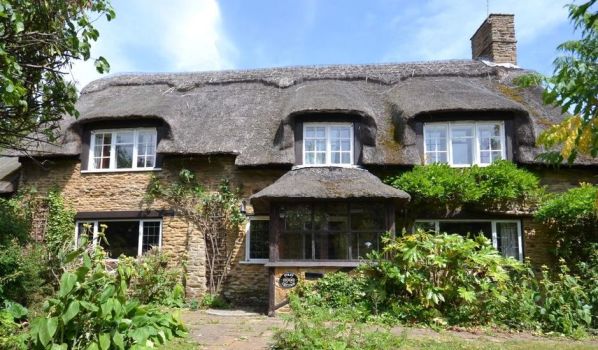 Where to buy in Northampton
But just as with any city or large town, location is key. So, whether you are relocating to Northampton or looking to invest in property there while the going is good, where should you start your search?
House hunters looking to settle and who have access to bigger budgets might start in Abington, just east of the town centre and nestled between the greenery of Abington Park and the Racecourse.
Abington boasts tree-lined streets of large Victorian and Georgian houses – some with five bedrooms or more – and quaint and independent stores on the main Wellingborough Road which carries a distinct air of the nineteenth century.
If you are looking for large detached homes in Northampton, Collingtree to the south of the town could be a better bet. This exclusive area comprises large, very large or simply vast properties – all centred around a popular golf course and stunning countryside. Collingtree also has its own church, restaurants and primary school.
If peace and quiet is more of a priority than space – perhaps you are downsizing for retirement, for example – it's definitely worth investigating the many charming villages which surround Northampton. In any of these, you will discover either two-bedroom stone cottages with thatched roofs or large manor houses (although – for historical reasons – little in between), as well as quaint village shops and churches.
Popular villages include Boughton, Church Brampton, Little Brington and Great Brington to the north of the town and Great Houghton and Little Houghton to the south. However, expect the price of even a small cottage in any of these places to feature at the top end of the Northampton scale – on account of its charm, heritage and exclusivity.
Wootton, a large village south of Northampton centre, is another affluent area but one which also offers a wider range of property types due, in part, to raft of new house building that's taken place here over the last couple of decades.
You'll find everything in Wootton from one- and two-bedroom apartments to post-war semis and larger detached homes. This is why the area stands out as being suitable for all types of buyer – from first-timer couples and investors, to families and those looking for a bachelor or bachelorette pad.
The same principal applies to the neighbouring Grange Park estate, although it's that bit further from Northampton centre, just outside the Borough of Northampton.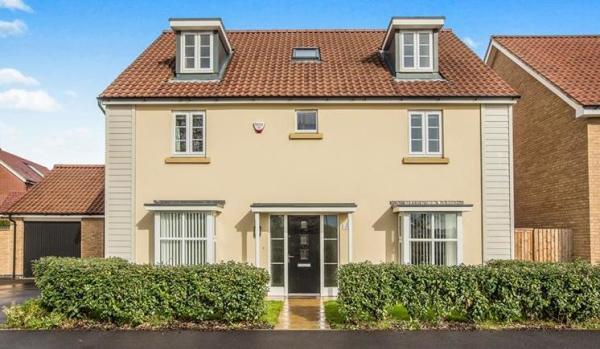 Investing in Northampton
If it's property investment in Northampton you are looking at, options are far and wide. The raft of development sites in and around the town centre, such as St Crispin, Dunston and Upton offers a wide range of small, low-maintenance apartments which offer strong rental appeal.
As development is ongoing in Northampton, it's also possible to buy off plan, giving yourself the potential for equity gain before the home has even been completed. Make sure the housing developer is covered by a warrantee scheme such as Buildmark, operated by the NHBC.
The new University campus in the Midsummer Meadow, which is scheduled for completion in 2018, is also drawing property investors – notably in the areas of Far Cotton and St John's.
According to local estate agents, these areas are gathering fashionable appeal among young people even before the students have arrived. In Far Cotton in particular, you'll find some great warehouse and factory conversions – as legacy of the extinct cotton industry in the town.
Northampton may, in fact, be a useful starting point for those looking to go into property investment for the first time, as some areas of the town remain undeniably cheap. Semilong and St James, to the north of the town are two 'unsung heroes' according to one local agent. Property there meets most budgets, is within a short walk of Castle train station and like anywhere else in Northampton will benefit from the surge in redevelopment.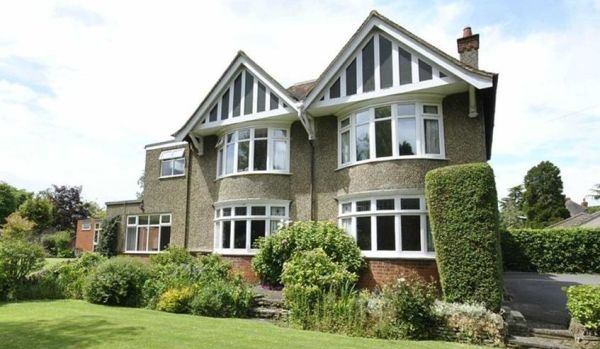 Transport in Northampton
Another universal draw of Northampton is its position on the map. The M1 motorway connecting the north and south of the UK, is easily accessible from any part of the town. From here it's a 70-mile drive into central London and around a 40-mile drive north to Leicester. The M1 also joins the M6, putting Birmingham and Coventry within easy reach too.
Thanks to improved rail services, Northampton is becoming an increasingly-popular commuter destination for those buyers priced out of the capital. Northampton to London by train from Castle station on London Midland services, takes just 59 minutes into Euston – which, itself, is handy for either the City or the West End.
In terms of getting overseas, Luton Airport is just 38 miles away from Northampton – that's around a 45-minute drive on a good run. Luton Airport is served by all the major budget airlines, including Ryanair and easyJet.
Things to do in Northampton
Modernisation in Northampton may have been drastic, but it's been sympathetic. Improvements may have been made to The Market Square – but it still a traditional affair at the very heart of town, the same site it was relocated to after the Great Fire of 1675.
The market sells food, antiques and crafts for five days out of seven. And with a new policy of two-hour free parking on weekdays, and all-day free parking at weekends, it's cheap and easy for shoppers to access.
Northampton's Cultural Quarter on Derngate and Guildhall Roads, an area which has also undergone some dramatic improvements in Northampton's regeneration drive, is a real entertainment hub. Here you will find The Looking Glass and Royal & Derngate theatres, the Errol Flynn Filmhouse and Northampton Museum and Art Gallery.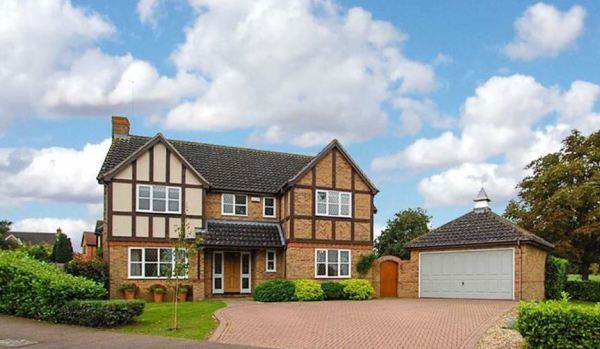 Northampton is also popular among narrow boaters being the terminus of one arm of the Grand Union Canal, which connects to the River Nene. And petrol heads will also appreciate the proximity of the Silverstone racecourse, home to the British Grand Prix, which lies just a few miles south of the town.
Northampton's lighthouse (known as the Express Lift Tower), which was opened by the Her Majesty The Queen in the early 1980s is more of an icon than an activity. Always visible on Northampton's skyline at 127 metres tall, the tower is used by lift companies for specialist research and development.
Weather in Northampton
While Northampton has its own independent weather station at Pitsfield Hall, its maritime climate is typical of the rest of the UK; rainfall is below average – but unpredictable.
You might also be interested in...