PrimeLocation
With history, culture and scenery in spades, it's easy to see why Edinburgh is such a popular place to live.
September 21, 2015 11:30
Edinburgh's spectacular history, culture and setting make it a popular city in which to live - in fact uSwitch rated it the best place to live in the UK in 2015.
The heart of the Scottish capital is vibrant and cosmopolitan. Holyrood Palace, the official residence of the Queen in Scotland, and Edinburgh Castle are among the historical highlights in the city centre.
But the city has a serious side too. It is a major financial hub, with firms including the banking group RBS calling it home.
It is renowned for its educational facilities, from top private and state schools to a number of universities, including Scotland's most ancient university.
And yet this neatly-sized city sits on the doorstep of some of the UK's most magnificent and wild landscapes. It is little wonder that it is a popular choice for people who want to enjoy the best of both worlds.
Edinburgh's housing market is a magnet for a range of buyers, including families, first-time buyers, businessmen, downsizers, buy-to-let investors and Londoners looking to get more bang for their buck.
Houses for sale in Edinburgh
The most sought-after houses for sale in Edinburgh are found on the picturesque terraces of the eighteenth century New Town area. There are few who can resist the neo-classical and Georgian beauty of the properties, many of which are now townhouses and flats. Just look at Royal Circus, Heriot Row or Abercromby Place. However, expect to pay a hefty price tag running into the millions to live in this luxurious enclave.
A Georgian or Victorian house for sale in Edinburgh more generally could range from £800,000 through to £2m-plus. Meanwhile, family properties in some of the leafiest and prime areas are typically priced from £450,000 to £3m and more.
However, the city does not stand still. There are new developments in the city centre, in neighbourhoods such as Comely Bank and Gorgie.
New build homes are emerging to the east of Edinburgh, along the waterfront in Leith. The Port of Leith in the suburbs is undergoing a significant transformation, with many old warehouses and industrial properties being converted into flats.
There are also big plans afoot to redevelop the Granton area, with new homes, offices, retail and leisure space.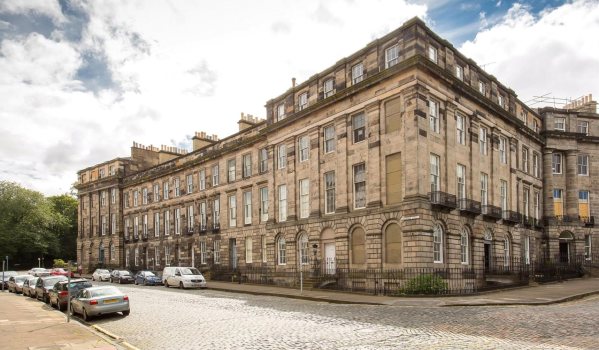 Where to buy in Edinburgh
New Town, which forms part of a UNESCO World Heritage Site, is one of the most desirable areas in Edinburgh. It boasts elegant neo-classical and Georgian architecture located north of the main shopping street, Princes Street. The sandstone townhouses and converted flats, many on sweeping crescents, are among the most sought-after in the city. The area is also home to the likes of the National Gallery of Scotland and the Scottish National Gallery.
Another smart residential area of Edinburgh is Murrayfield. It is dominated by spacious Victorian semi-detached and detached houses, many of which have been converted into flats.
The West End comprises Georgian terraced houses, also mostly now flats and offices, within walking distance of the city centre.
Stockbridge's plethora of boutique shops and proximity to Inverleith Park and the Royal Botanical Garden Edinburgh make the area popular with young professionals in their 20s and 30s. Stockbridge and Comely Bank are well-liked areas to live, with a range of Victorian and Georgian tenement flats and terraced cottages.
The Haymarket, Gorgie, Dalry and Shandon neighbourhoods in central Edinburgh feature tenement flats, terraced and colony housing and tend to be popular with first-time buyers.
The suburbs have plenty to offer in a leafy setting. The Grange, Morningside, Barnton, Cramond and Inverleith neighbourhoods all boast plenty of Victorian and Edwardian properties, ideally suited to families.
The Grange has some of the city's largest and smartest properties. Located to the south of Edinburgh, the exclusive area's detached and terraced Victorian houses are popular with families. Blackford Hill and three golf courses are nearby.
Families and downsizers in particular also tend to favour the suburbs of Barnton and Cramond. The prestigious areas have semi-detached and large houses, traditional cottages, terraced houses and luxury new build homes. They are located close to the coast and two well-known golf courses. Barnton and Cramond also have good access to Edinburgh Airport and the Forth Road Bridge for travelling elsewhere in the UK.
Morningside is home to some of the best-known pubs, cafes and restaurants in the Scottish capital. Alongside Bruntsfield, Merchiston and Marchmont, they are popular residential areas south of Edinburgh. A range of properties can be found here, from traditional flats and Victorian terraced houses through to detached homes.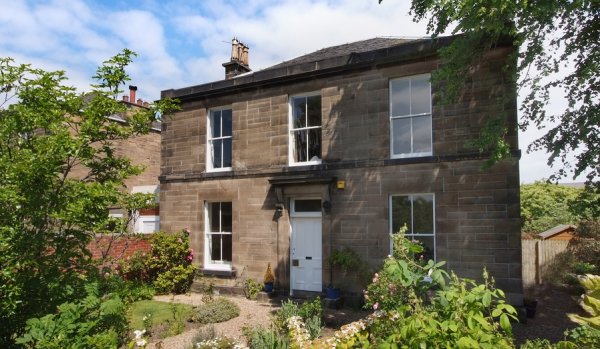 Edinburgh's schools – both private and state – are considered to be some of the best in the country, making the city popular with families.
Popular private schools located around Stockbridge include the Edinburgh Academy and Fettes College, Tony Blair's old boarding school. And in Ravelston, also to the north of the city centre, are the Erskine Stewart's Melville Schools and St George's School. Notable schools to the south of Edinburgh include George Heriot's School, George Watson's College and Merchiston Castle School.
In the state sector, Blackhall Primary, Wardie Primary and Cramond Primary schools can be found to the north of Edinburgh. And Sciennes Primary, Bruntsfield Primary and South Morningside Primary schools as well as Boroughmuir High School and James Gillespie's High School are all reputable establishments on the south side.
Edinburgh is also home to a number of universities. They include the prestigious Edinburgh University as well as Heriot-Watt University, Edinburgh Napier University and Queen Margaret University. The city's significant student population is therefore an attractive target for buy-to-let investors.
Bruntsfield and neighbouring Marchmont are among the most popular areas to have a student flat. Both neighbourhoods offer easy access to Edinburgh University and Edinburgh Napier University. Tollcross and Morningside also have a wide variety of flats particularly suited to students of the two universities.
The centrally-located area of Haymarket is another haunt for students. It is particularly favoured by Heriot-Watt University students because buses connect straight to the university.
Polwarth is particularly favoured by Edinburgh Napier University students while Newington is home to the bulk of Edinburgh University students. Both areas consequently have a significant choice of student flats.
New Town is the location for students who are prepared to pay slightly more than the average student digs.
Other student areas include Canonmills, the East End, the West End and the Old Town.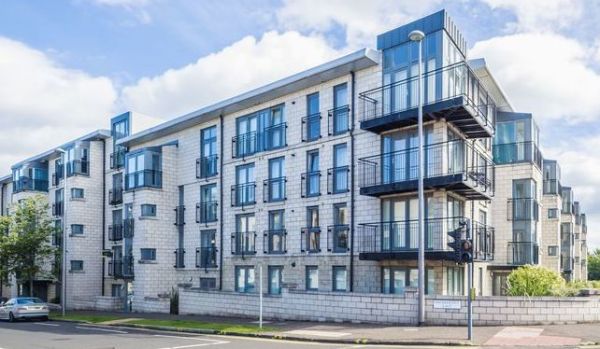 Transport in Edinburgh
Edinburgh is well connected to the rest of the UK and abroad making it a good choice for commuters.
Edinburgh Airport is the busiest in Scotland. There are flights to Edinburgh from all London airports, as well as other destinations across the UK, continental Europe and North America. It is around eight miles west of Edinburgh city centre, and is served by regular coaches and trains to Waverley Bridge.
Edinburgh's principal railway station is Waverley. It is located in the city centre, conveniently close to the city's main shopping street, Princes Street. Trains run from Edinburgh to Glasgow several times an hour. The links between the capitals of England and Scotland are also strong by rail. There is a high speed Edinburgh to London train between Edinburgh Waverley and King's Cross plus a sleeper train service between Edinburgh Waverley and London Euston.
Haymarket station is a convenient alternative to Edinburgh Waverley.
It is also straightforward to travel in and around Edinburgh by train, with local train stations in the wider East Lothian area including Musselburgh, Prestonpans, North Berwick and Livingston.
On the road, the A1 links Edinburgh with London. Meanwhile, going north over the Forth Road Bridge, the city is connected with Perth via the M90 and Dundee and Aberdeen via the A90.
Buses operate throughout Edinburgh. Look out for operators Lothian Buses and First.
National Express and Scottish Citylink also offer coach services throughout England and Scotland respectively.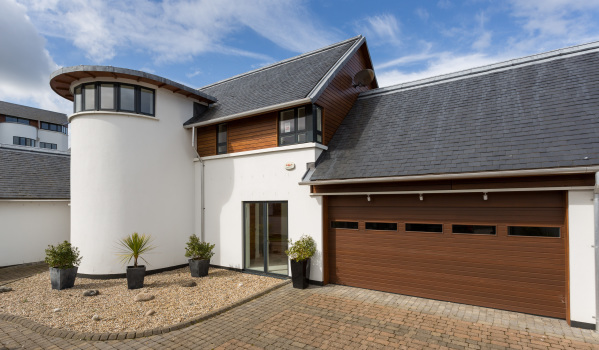 Things to do in Edinburgh
There is no shortage of fun things to do in Edinburgh. The historical heart of the city is bursting with sights. In the medieval Old Town, the Royal Mile – otherwise known as the main high street in the city – links Holyrood Palace to Edinburgh Castle, perched up on a hill.
Other popular attractions include the Edinburgh botanic gardens, Edinburgh Zoo and the Water of Leith walkway.
It is easy to soak up the ambiance of city life, pottering along the cobbled streets, enjoying the shopping – both big brands and boutique shops - and stopping by cafes for a coffee and a catch up with friends.
Edinburgh also has a lively cultural scene with world-class music, dance, theatre, galleries and opera. There are bars, restaurants and nightclubs aplenty which are often packed with university students.
The city also regularly plays host to high profile events, such as the Edinburgh Fringe, the Edinburgh Film Festival and Hogmanay, when Scotland celebrates the New Year.
Edinburgh lives and breathes sport and there are a range of sporting facilities on offer. The city also boasts two football clubs and Murrayfield Stadium, the home of Scottish Rugby.
The beauty of Edinburgh is also its proximity to the great outdoors. There is superb scenery on the doorstep of the city, from rugged hills – including Arthur's Seat - and windswept beaches to world-class golf courses. A little further afield are the great Scottish Highlands. Hiking, climbing, fishing and even skiing enthusiasts will find plenty to do in and around Edinburgh.
Weather in Edinburgh
Edinburgh has many attractions – but the weather is probably not top of the list.
The city has a temperate climate. Rain is a common occurrence and summertime tends to be mild rather than hot. The temperature during winter typically hovers around freezing and rises to around 20 Celsius in summer.
You might also be interested in...