PrimeLocation
What are the most sought-after areas in the Welsh capital? Read PrimeLocation's guide on houses for sale in Cardiff to find out...
October 29, 2015 14:00
Cardiff has it all: culture, entertainment, history, sport and wildlife. The city is buzzing and the beautiful Pembrokeshire coastline and the Brecon Beacons mountain range are close by.
Cardiff sits on the south coast of Wales, where the River Taff meets the Severn Estuary. It began life as a small village and was transformed by the Industrial Revolution. The port city's docks were at the heart of the coal industry. However, the city declined when coal exports all but shut down by the 1960s.
Today however the city centre and docks have been regenerated into a vibrant and cosmopolitan landscape. It has been bolstered by the transformation of Cardiff Bay.
Houses for sale in Cardiff
Cardiff has undergone a major transformation in recent years. There are exciting new-build homes for sale across the city. Cardiff Bay has been billed as Europe's largest waterfront development and comprises a range of new housing developments, attractions, entertainment, bars and shops.
There are also period houses for sale in Cardiff. For example, Edwardian and Victorian properties can be found in neighbourhoods such as Cyncoed, Lisvane, Llandaff and Penylan. Older properties are located outside the city too in the seaside town of Penarth as well as the likes of Monmouth, Chepstow and Abergavenny.
Cardiff is home to Cardiff University, Cardiff Metropolitan University (formerly University of Wales Institute) and the University of South Wales. And the strong market for student accommodation makes the city's property market attractive to buy-to-let investors.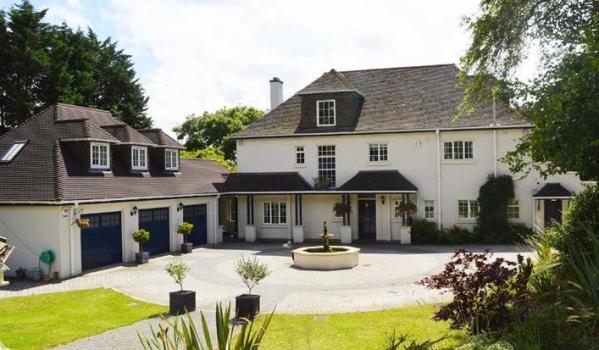 Where to buy in Cardiff
Cyncoed is one of Cardiff's most sought-after areas and popular with families. Houses in this neighbourhood come with some of the most expensive price tags in Wales. Detached mansions line graceful roads; some houses offer views of Roath Lake.
This exclusive enclave is home to two of the city's top schools: Cardiff High School and Lakeside Primary School. Cardiff University has a campus and halls of residence in Cyncoed too.
Lisvane and Thornhill are also among Cardiff's most affluent neighbourhoods. They are found between the city and the countryside to the north and boast a village atmosphere. Many of the new-build homes in Thornhill are family houses.
Llandaff is suited to buyers seeking a village feel in a city setting. The properties in this suburb are among the finest in Cardiff and typically feature fine stone. The remnants of historic buildings jostle for space alongside cafés, bars and restaurants. Parks, Llandaff Cathedral and a famous rowing club on the River Taff can also be found in the neighbourhood.
Penylan has a quiet ambiance and features attractive Victorian houses. Properties atop Penylan Hill boast fantastic views across the city centre, Cardiff Bay and the Bristol Channel. It is one of the most popular areas to live, with famous residents including Gavin & Stacey star Ruth Jones.
Pontcanna is a fashionable suburb. Substantial Victorian terraced houses sit along tree-lined roads and there are plenty of shops, restaurants, cafes and parkland. Many professionals from the likes of the BBC and the Welsh Government live in this area.
Canton is an inner city neighbourhood in the west of Cardiff city centre. It is a multicultural area, with students and graduates, local Cardiffians and young professionals all calling it 'home'. Chapter Arts Centre, a major centre for contemporary arts, is also located in Canton and draws many arty types to the area.
Victoria Park - named after the park at the centre of the neighbourhood - sits next to Canton. It comprises terraced houses that reflect much of Cardiff city centre as well as some spacious semi-detached houses with generous gardens.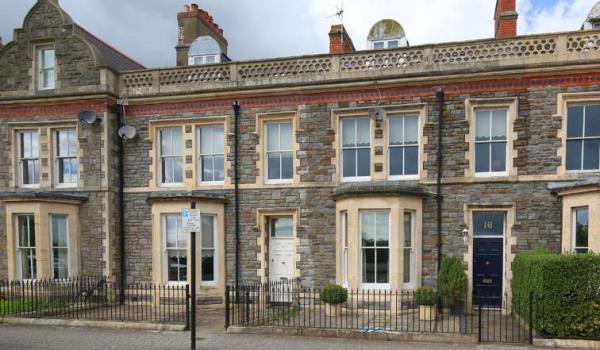 Grangetown is an up-and-coming area of Cardiff. It has rows of traditional Victorian terraced houses. Its more affordable properties make it popular among students, young professionals, families and first-time buyers. The Victorian houses along the river are the most admired. Grangetown also offers plenty of green space, including the formal Grange Gardens, Sevenoaks Park, Grangemoor Park and The Marl.
The majority of properties in Heath are semi-detached family houses. However, some are rented out to staff working at the nearby University Hospital of Wales. It has good transport connections in and out of Cardiff and a large heath.
The vast industrial wastelands of Cardiff Bay have now been transformed into swanky new-build homes - and the residents are similarly smart and professional.
Llanishen is now full of new housing developments and Roath boasts some vast park-side Victoria houses.
Other areas to look out for in Cardiff are Adamsdown, Riverside, Pontprennau, Splott and Ely, the birthplace of Welsh football legend Ryan Giggs.
The commuter town of Penarth is considered one of the most pleasant places to live in south Wales. There are attractive period properties, and its picturesque seafront and landscaped parks are among the top perks for residents. The Victorian resort is a favourite with families and retirees.
The student population in Cardiff is a major attraction for buy-to-let investors. Students typically head for Cathays to be close to Cardiff University. Cathays is party central and there is no shortage of bars and restaurants in this neck of the woods. However, there is also a calmer side to Cathays and there are several parks in the area as well as Cathays Cemetery. Canton and Pontcanna are also popular with students.
Transport in Cardiff
Cardiff is well connected with the rest of the UK and abroad, making it an attractive place to live and commute.
Cardiff Airport has direct flights to more than 50 destinations and connecting flights to more than 800 locations worldwide. Airlines that serve Cardiff include KLM, Aer Lingus, Flybe, Vueling and Ryanair. Alternatively, Bristol Airport is an hour's drive away.
Cardiff Airport is 12 miles west of the city centre. Trains and the T9 express bus service run between the airport and Cardiff Central station.
Cardiff has direct rail links to a wide variety of destinations. Trains from Cardiff Central station to London Paddington take just two hours. There are also direct trains from Cardiff to other major UK cities, including Birmingham, Manchester, Nottingham, Bristol and Southampton.
The M4 motorway links Cardiff with London and Bristol as well as west Wales, and the M5 connects the city with Birmingham and the south west of England. The Midlands, the north of England and Scotland can be reached via the M6, M5, M50 and the M4.
Cardiff bus station is located close to Cardiff Central station. Operators National Express and Megabus connect Cardiff with many cities throughout the UK.
Transport within Cardiff is plentiful too. There is an extensive bus service that operates throughout the city and the wider area, including Cardiff Bay.
There are also trains ideally suited to commuters linking Cardiff's Queen Street station to Cardiff Bay as well as Cathays, Ninian Park and Llandaff North.
Cardiff boasts a Park and Ride service to the east, west and south corners of the city too.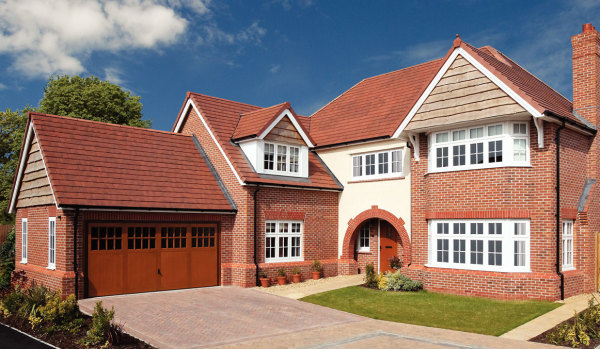 Things to do in Cardiff
There is a wide range of things to see and do in Cardiff.
Cardiff Castle, a medieval castle and Victorian Gothic mansion in the city centre, is one of the leading attractions and ideal for a family day out.
The National Museum Cardiff, a grand building, is considered one of Britain's best museums. It is dedicated to natural history and art.
Among the quirkier attractions in Cardiff is the Doctor Who Experience. The interactive museum features icons, props and costumes as well as film clips. There is also a Doctor Who Cardiff bus tour, which takes in locations where the famous show was filmed.
The Senedd - the National Assembly building - houses the debating chamber and three committee rooms for the National Assembly for Wales. It is an open building, with tours available as well as exhibitions and performances.
Also in the city centre is the Pierhead building, a visitor, events and conference venue.
Cardiff is a shopaholics' dream. St David's Dewi Sant, known as St. David's, is one of the major shopping centres in the city centre. It boasts a wide range of shops, including John Lewis.
For entertainment, there is the Wales Millennium Centre, where the Welsh National Opera and the Royal Welsh College of Music and Drama can be found.
There are plenty of bars, restaurants, cafés and nightclubs in the city centre and along the waterfront, which are unsurprisingly popular with university students.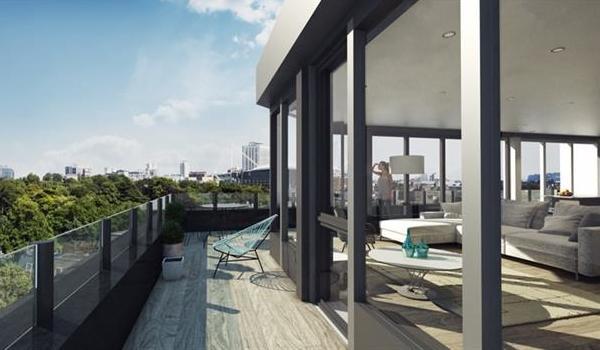 There are some major sporting attractions in Cardiff too. Millennium Stadium is the home of Welsh rugby and a major part of city life in Cardiff. Meanwhile, Cardiff City Football Club is based at Cardiff City Stadium.
Cardiff is not all urban landscapes, however. Bute Park is a large expanse of parkland, which includes an interesting tree collection, play areas, education centre and cafés. The park, along with Sophia Gardens, Pontcanna Fields and Llandaff Fields, form a one and a half mile green corridor in the city.
There are many highlights beyond Cardiff city centre. There are seaside towns and resorts along the coast, such as Penarth and Tenby in idyllic Pembrokeshire. There are scenic beaches and walks in Gower Peninsula, an Area of Outstanding Natural Beauty. And there are marinas dotted along the south Wales coast.
Weather in Cardiff
Cardiff has a maritime climate. The weather can be unpredictable, and is typically wet and windy. Temperatures in the city reach up to 22 Celsius during the summer and 8 Celsius during the winter months. Perhaps unsurprisingly, the summer is the driest season in Cardiff.
You might also be interested in...