PrimeLocation
Elegant historical buildings, a UNESCO World Heritage site and high-speed connections to London – Canterbury has it all tied up in one neat package. Learn more with our guide.
May 8, 2017 00:00
World-famous Canterbury is a historic city, described as the jewel in Kent's crown. Located in the south east of England, it is just 55 miles from London.
Canterbury is a major tourist hotspot thanks to its medieval buildings and cathedral – the site of Archbishop Thomas Becket's infamous murder in 1170. But it's the city's high-speed connection to London that has really kept the property market alive.
As a result, average house prices tip the scale at a weighty £338,000, so you may need deep pockets to grab a home here. You can check the latest figures with the Prime Location house price tool.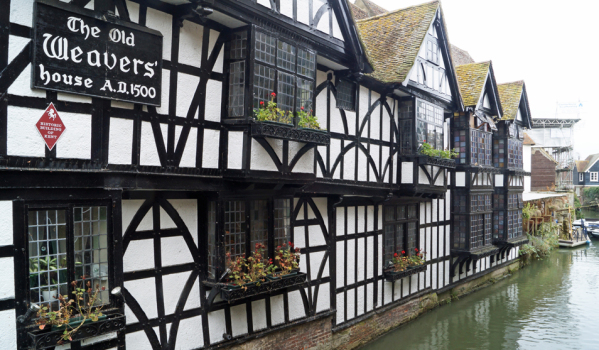 What's going on in Canterbury?
While Canterbury is fuelled by tourism, Canterbury City Council is committed to supporting the development of the district's economy. To this end, the authority is helping to promote the district to potential investors, developers and agents, particularly where this leads to increased economic activity and job creation.
Canterbury has been celebrating after recently retaining its re-accreditation of the prestigious Purple Flag status, for its evening and night-time economy for the third time since 2011. Towns awarded the Purple Flag – similar to the Blue Flag for beaches – are recognised for providing a vibrant mix of entertainment while promoting the safety and wellbeing of visitors and local residents.
People are drawn to Canterbury's centre as it is a designated UNESCO World Heritage site, and has been the focus of pilgrimage ever since the murder of Thomas Becket over 800 years ago.
The city is still small and retains much of its historical character. Timber-framed buildings from the 16th and 17th centuries and listed properties can be found throughout.
Lying beyond the area is the lush countryside of Kent, known as the 'Garden of England' for its pastures and meadows. And beyond that is London, which can be reached in less than an hour by train.
Canterbury's parks and schools make it an appealing place for families. One of its famed independent schools is The King's School, one of the oldest schools in England. The best state schools in Canterbury include Barton Court Grammar School, which has been rated as 'outstanding'.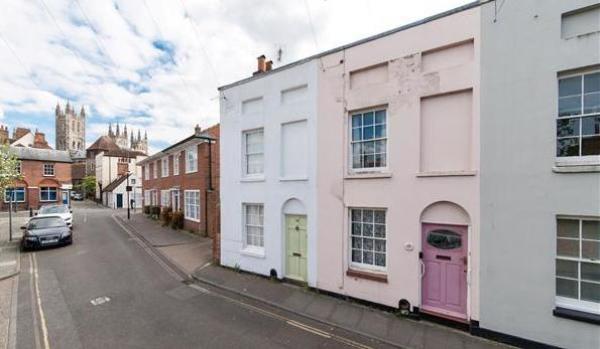 Houses for sale in Canterbury
Whether you are looking to live in a modern retirement development, or searching for a home with loads of character, Canterbury has something for all budgets and tastes.
Large 1920-30s semis with double bay windows and some mock Tudor designs line streets such as Mount Road and Ingoldsby Road.
Ashford Road is also lined with handsome and roomy 1930s semis, along with long driveways and airy bay windows. Some of the houses have double garages.
Alternatively, take a look for more substantial detached homes on Wells Avenue. Here you will find five-bedroom properties with integrated garages and generous gardens. Some of the houses have attractive weather-boarded fronts.
Don't forget to include Pilgrims Way while searching for your new home. It is a road which also has detached bungalows with garages and sizeable gardens.
According to Zoopla estimates, in the past year property prices in Canterbury have increased 5.04%. The current average value in Canterbury, as of May 2017, is £338,589.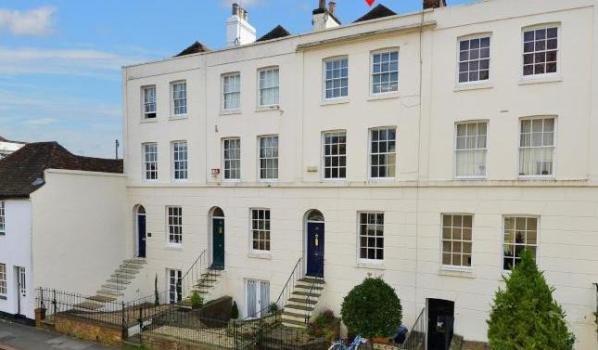 Where to buy in Canterbury
The city centre is a hive of listed properties, character houses and brand new apartment blocks. The most popular are within the city walls, as this removes the need to negotiate heavy traffic.
Victorian red-bricked terraces on streets such as Tudor Road are period homes with arched doorways, small fireplaces and long narrow gardens.
For a home with even more character, take a look at the Grade II-listed terraces tucked down roads including Wincheap and Blackfriars Street. Here you will find a handful of two-bedroom terraces with high ceilings and original fireplaces. Modest listed cottages are also available on Ivy Lane, just outside the city walls.
Grander listed properties come in the form of the four-storey town houses on Oaten Hill. These Georgian homes have stairs up to the main entrance and boast views across to the cathedral. High corniced ceilings and long generous gardens complete their appeal.
For comfortable mid-priced family homes, check out the inter-war and post-war properties in and around the city centre.
Or, for a more rural flavour, Canterbury's villages of Patrixbourne, Bekesbourne, Bridge, Petham, Wingham, Ickham and Fordwich are popular among those looking to enjoy the Kentish countryside.
Bekesbourne Hill in Bekesbourne has plenty of the common two-up, two-down Victorian terrace. These homes tend to have large open fireplaces and cottage gardens. The best have views over open countryside to Bridge. The village also has a plethora of post-war homes. Take a look at the three-bedroom terraces with large gardens on Bifrons Road for examples.
Wingham's High Street has a collection of picturesque cottages with exposed beams, feature fireplaces and extensive gardens. The occasional property also has a thatched roof. Larger houses can be discovered on streets such as Canterbury Road, which has a selection of Georgian homes. These properties have window shutters, spacious rooms and large gardens.
Investing in Canterbury
If you'd prefer a flat, take a look at the luxury purpose-built apartments by the River Stour. Barton Mill Road has contemporary blocks of flats with balconies to make the most of the view.
Waters Edge also has two-bedroom flats. They are set in the grounds of a converted mill and have garages, Georgian-style sash windows and landscaped communal gardens.
Freeman House is a development named in honour of English cricketer Tich Freeman, who took 300 wickets in an English season. Designed for the over-60s, the development offers one and two bedroom apartments and is located in Keepers Close.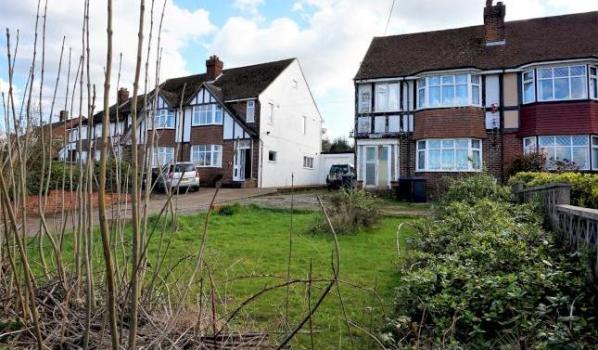 Transport in Canterbury
For rail services, Canterbury West and Canterbury East stations serve the city, with the latter offering commuters services to Dover Priory, London Victoria and Faversham.
Canterbury West station runs trains to London Charing Cross (via Tonbridge), Ramsgate, London Victoria (via Ashford International and Maidstone East), Margate and London St Pancras.
Thanks to the new Javelin high-speed train service, journeys from Canterbury West to London St Pancras have become faster and easier. Journey times can now be as little as 55 minutes.
The A2, which links Dover to London, bypasses the city to the west. Locals can use this road, which later becomes the M2, to reach the capital in 90 minutes.
Another major road is the A28. Motorists use it to head eastwards to Margate on the coast or west to Ashford.
In terms of flying overseas, Gatwick Airport is 80 minutes away by car and has flights to 200 destinations. Operators include budget airline easyJet.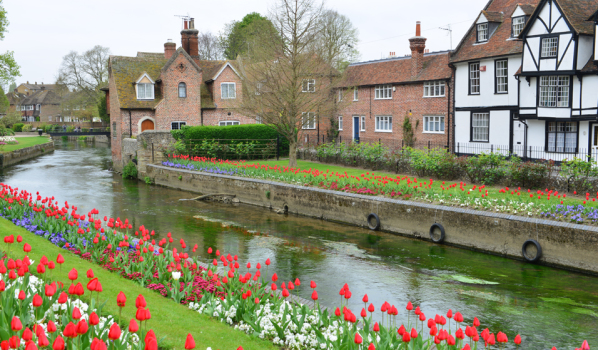 Things to do in Canterbury
One of the best things to do is visit Canterbury Cathedral, which is part of a World Heritage site and one of the most visited places in the country. It boasts magnificent medieval stained-glass windows as well as relics of Thomas Becket.
The ruins of Canterbury Norman Castle are another top attraction. The castle was begun by William the Conqueror but by the 1300s it had become a prison. It fell into ruins by the 17th century but remains an impressive site.
Canterbury Roman Museum is another key attraction. Visitors can walk at Roman street level to explore the marketplace and re-created Roman rooms. Preserved mosaic floors, rare tools and figurines of Roman gods are also on display.
Canterbury has two central theatres. The Marlowe Theatre was re-opened in 2011 after major regeneration work and now hosts the National Theatre, the Royal Shakespeare Company and other touring groups. It also supports new writers and produces its own plays.
The Gulbenkian theatre is the University of Kent's art centre, which has a 340-seat theatre as well as a cinema and showcases music, comedy, dance and film.
Views over the city can be enjoyed from the mound in Dane John Gardens. The park dates back to 1551 and was given a major spruce-up in the late 1990s. The mound is thought to be a former motte and bailey castle.
Westgate Gardens incorporates 12 hectares of historic riverside. Its informal and formal gardens include water meadows and an ancient island. Look out for the 200-year-old oriental plane tree, thought to be the oldest in the country.
You might also be interested in...