PrimeLocation
The scale of Cambridge's imposing college buildings and striking architecture is matched by its buoyant property market and ripe investment opportunities. See more in our guide.
June 12, 2017 00:00
Wondering whether to take a punt on relocating to Cambridge? With its breathtaking historic buildings, cobbled medieval streets, beautiful riverside parks and an abundance of events organised to entertain residents and visitors alike, it's easy to see why this city attracts so many people.
Cambridge is the county town of Cambridgeshire and best known as the home of the internationally renowned University of Cambridge. It's 50 miles north of London, putting it nicely within reach for commuters, and 35 miles south of Peterborough.
The city's small size, history and rich culture have attracted plenty of London buyers. But the city's own growing businesses and industry make it a commuter destination in its own right.
As may be expected, this has moved its market towards more affluent buyers. The current average house price in Cambridge is £457,000, a significant step up from the average of £346,000 across the whole county. You can check the latest figures with Zoopla's House Price Tool.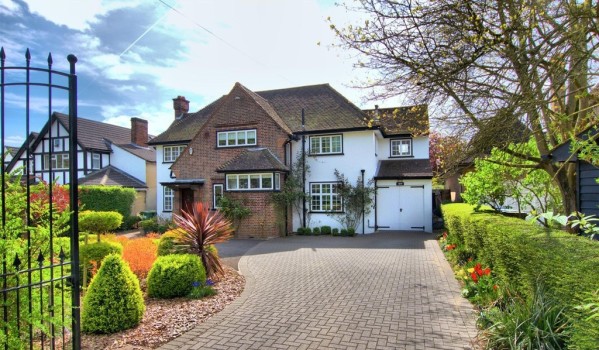 Living in Cambridge: What to expect
The centre of the city is largely owned by the University of Cambridge and has therefore kept its distinctive historical feel. The centre is compact and filled with narrow winding streets dominated by cyclists.
Cambridge's history means many fine period houses grace the property market, but the city is keeping an eye on the future too. Luxury new-builds and architecturally interesting apartment blocks can be found in several developments, including within the centre itself.
As the home of one of the world's top universities, Cambridge is also blessed with excellent schools. Top independent schools include The Perse School and The Leys School. Among the best state schools is St Bede's Inter-Church School.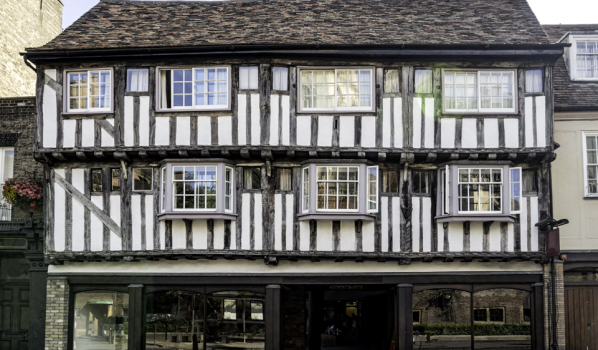 Top places to start your property search in Cambridge
The southern half of the city is particularly sought after by house-hunters thanks to its proximity to the train station and the local schools. However, the north could be ripe for investment.
Close to the city centre is The Kite. The Kite is bordered by East Road, Newmarket Road, Maids Causeway, Short Street, Emmanuel Road, Parker Street and Parkside. It mainly features stately 19th-century terraces made from pale bricks. Take a look at New Square and Clarendon Street for examples.
Running south from the city centre is Hills Road. The streets edging off it, such as Hartington Grove and Marshall Road, have some elegant Victorian and Edwardian terraces with bay windows.
Just south of the station is Newtown. It's home to some of the most desirable streets, such as Chaucer Road and Latham Road. The former has grand Arts & Crafts detached homes set on a leafy road. Many have six to seven bedrooms and luxurious extras such as heated swimming pools, tennis courts and studios.
For something more modern, take a look at Aberdeen Avenue just to the east of Newtown. These striking homes have won awards for their architecture and command high prices as a result.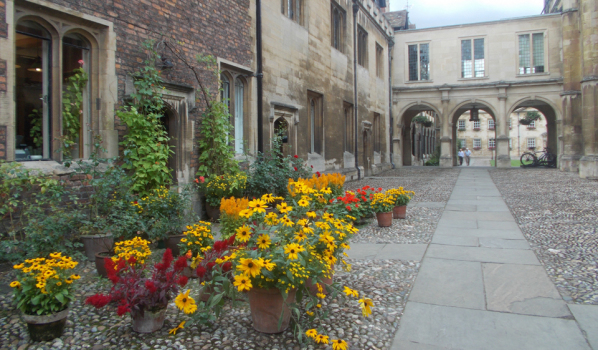 Further south are Grantchester and Trumpington, which have a collection of attractive cottages and more substantial period homes. The streets leading off Trumpington Road have some of the largest family homes in Cambridge set down wide, leafy streets. This is a particularly good area to look if you like arts and crafts properties.
Trumpington is also an excellent place to look for brand new homes. The Trumpington Meadows development is set within a 148-acre park and has a mix of two- to four-bedroom houses and apartments. Further modern family homes can be found on Consort Avenue.
If you would prefer a contemporary house, you can also look at the Kaleidoscope and The Marque developments. The Marque is on the corner of Hills Road and Cherry Hinton Road and is the tallest residential building in Cambridge featuring an array of luxury apartments.
Fashionable areas to the north of the city include the De Freville area. It appeals to families due to its access to Midsummer Common and Jesus Green and has a selection of well-heeled houses. Look here for grand houses with double bay windows and stylish Gothic details set down tree-lined streets.
If you're house-hunting with investment in mind, you may want to pay attention to areas such as Chesterton, also to the north of the city. The new Cambridge North station will offer an alternative route to London and is therefore likely to grow in interest among commuters.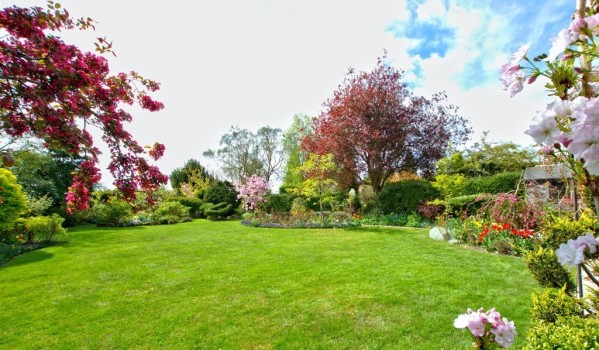 Best ways to get around Cambridge
By rail: Cambridge train station runs direct trains to London King's Cross every 30 minutes during peak travel times. It also provides services to Birmingham, Ely, Ipswich, King's Lynn, Leicester, London Liverpool Street, London Stansted, Norwich, Peterborough and Stevenage. Cambridge to London King's Cross takes 45 minutes.
After May 2017 the new Cambridge North station will run train services to the Science Park and St John's Innovation Centre in Milton. It will also provide extra services to London.
By car: Cambridge sits next to the major roads of the M11 and the A14.
The M11 runs south to London and provides drivers with fast access to the circular M25. The A14 takes drivers north to Huntingdon, where it then connects to the A1(M) to Peterborough. It also runs south east to Bury St Edmunds and Ipswich.
Other important roads include the A428, which connects the city to Bedford and St Neots, and the A10. The latter links Cambridge to King's Lynn to the north and London in the south.
Cambridge's compactness means that driving into the city becomes a difficult task in rush hour. Parking is also limited. Park and ride systems are therefore a popular option.
By bicycle: Cambridge is renowned as a haven for cyclists and has more than 80 miles of cycle lanes and routes. You can download a map of the routes from the Cambridge City Council website.
By air: Stansted Airport is 20 miles away via the M11. It can also be reached within an hour by train. The airport has more than 170 direct flights, including long-haul destinations.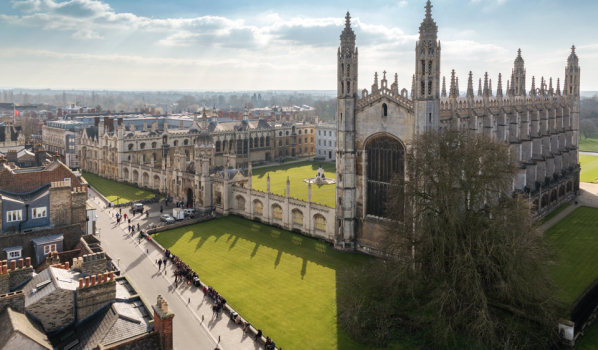 Best things to do in Cambridge
History: Fitzwilliam Museum hosts collections from all over the world, from the ancient to the modern. This includes arms and armour, ceramics, furniture, books, paintings, prints and sculpture.
Guided tours unlock the doors of places such as King's College Chapel, the largest of the university's chapels. Tours around the colleges themselves can also take visitors into areas normally off limits to the public.
Cultural: The ADC Theatre is the home of the Cambridge Footlights and famed as the springboard of the careers of many famous faces, such as Emma Thompson and Stephen Fry. It also hosts performances by touring companies.
Cambridge Corn Exchange is one of the larger city venues. The latter hosts around 300 performances a year from big names in music as well as opera, dance and drama troupes.
Festivals: Cambridge Beer Festival on Jesus Green is the longest-running CAMRA festival and one of the largest. Visitors can enjoy a large selection of local and national brews as well as bottled and draft drinks from across the globe. The event also has a highly popular cheese counter.
Another highlight of the local calendar is Strawberry Fair. It's been held for more than 40 years and takes place on the first Saturday of June. The one-day extravaganza includes music and performances from more than 100 groups as well as craft and food stalls.
Outdoors: Just north of the city centre is Jesus Green, a popular open space. Several tennis courts and a play area are open all year round and, in summer, bands play free music every Sunday.
Midsummer Common is another favourite. It's grazed by cattle and is the site of Cambridge's major fairs. A walk by the river enables visitors to see all the house boats moored along the towpath.
Rowing has a long history with the city. Popular boat clubs outside of the university include City of Cambridge Rowing Club and Rob Roy Boat Club.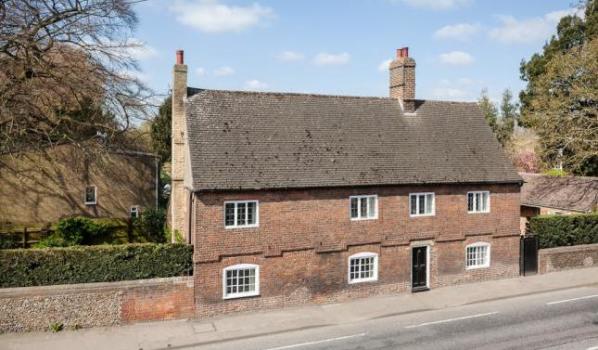 Shopping: Cambridge has a well-earned reputation for exceptional shopping. Unique boutiques and bookshops can be found in the Arts Quarter in the Bene't Street area, as well as on Bridge Street, Fitzroy Street, Burleigh Street and Magdalene Street.
High-street favourites, along with some more specialist shops, are located in the Lion Yard shopping centre and the Grand Arcade. The latter has 60 retailers including premium brands such as Ted Baker and Kurt Geiger.
Food and drink: Among Cambridge's quirky eateries are a few stand-out fine dining destinations. One of the best restaurants in Cambridge is Midsummer House, which holds two Michelin Stars under Chef Daniel Clifford. It's based in a listed house by the river and has a seasonal menu based on natural flavours.
For a more eclectic experience, try Novi. It serves coffee and brunch during the day before converting to a stylish bar by night. Its inventive cocktail menu includes Tiramicooo – a cocktail made with rum, crème de cacao, fresh espresso, vanilla syrup and mascarpone.
Hidden Cambridge
The corner of Corpus Christ College's Taylor Library has a strange – and terrifying – clock. The 'Grasshopper Clock' was unveiled in 2008 and has a creepy insect time-keeper sitting above the 24-carat gold dial.
6 reasons to live in Cambridge
Famous historical centre
Packed with grand period properties
Thriving food and arts and culture scene
Just a 45-minute train ride to London
Excellent reputation for education
Attractive riverside location
You might also be interested in...
Have the charms of Cambridge caught your eye? Tell us your favourite things about the city in the comments below...