It is one of the most exciting experiences of your life. But purchasing your first property is filled with administrative requirements and, of course, expenses.
For the uninitiated, buying a home can prove a surprisingly expensive business, at a time when money is at its tightest.
Planning ahead can help you prepare for those expenses, and budget accordingly. Knowing in advance how your costs could add up will help you work out how much you can afford for your first home. A mortgage calculator will show how much you could borrow depending on your income and the size of your deposit, and whether you may need to use some of your savings to pay for those expenses instead of increasing your deposit.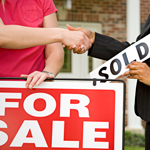 Stamp duty has changed significantly in recent years. At the moment buyers only pay stamp duty on properties over £125,000 while homes bought for £1m and more will attract a five per cent levy. Below is the full stamp duty table for residential properties*.
Homes bought worth:

0 - £125,000: 0%
£125,001 - £250,000: 1%
£250,001 - £500,000: 3%
£500,001 - £1m: 4%
Over £1m - £2m: 5%
Over £2m: 7%
Over £2m bought by corporate bodies: 15%

*Stamp duty rates depend on factors such as the purchase price of the property, whether the property is residential, whether the property is in a 'disadvantaged area'.
Some information contained herein may have changed since it was first published. PrimeLocation strongly advises you to seek current legal and/or financial advise from a qualified professional.
comments powered by

Disqus